The 21 Best Turn Based RPGs for PC (2019 Edition): Page 6 of 21
Updated: 11 Feb 2019 5:48 pm
The best RPGs that test your strategic mind are revealed!
16. Azure Saga: Pathfinder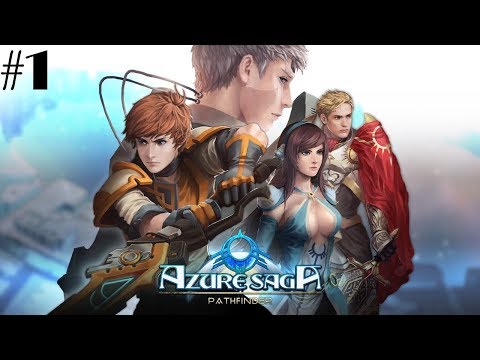 Azure Saga: Pathfinder Gameplay
A quest to save a young man's father, a journey that'll take him to far away worlds. Not everything is as it seems in Azure Saga: Pathfinder.
Proving that modern RPGs can feel like the classics, but maintain the modern style, Azure Saga: Pathfinder is a perfect mix of strategy-RPG and modern style. Everything in the game is hand-drawn, from the characters, to the sprites, to the world, everything is done by hand to make it special. The combat is pure turn-based RPG, but with twists like doing Union Attacks and more. You'll want to make sure you know what your teammates can do before you bring them into your party. The world is deep, and the characters you meet will be many, just remember, the world is much bigger than you think it is.
You'll start off in a fantasy/medieval world, but you're from the stars, and when things start to merge, the story opens up in ways you'll never expect.
A hand-drawn artstyles makes Azure Saga really stand out.
With United Skills, you can unleash even more powerful attacks on foes!