The 10 Best Sci Fi RPGs To Play on PC Right Now: Page 10 of 10
Updated: 28 Feb 2019 11:19 am
Top 10 Best Sci-Fi RPGs for PC
1) Nier: Automata
Nier Automata Trailer 2017
Nier: Automata takes the top spot in our countdown due to a perfect combination of gameplay, story, replayability, and music score. It launched in 2017 and within it's first year had sold over a million copies across the globe. Set as a loose sequel to the original Nier, and set in the collective universe of the Drakengard series, it takes place in the far future in the aftermath of a war between humanity and machines. You play as 2B, an android created by humans in order to continue fighting against the machines who have taken over earth, forcing people to live on the moon.
You have a partner named 9S who is assigned to help you with your mission: to eradicate a group of  machine that have been harassing a group resistance forces on earth. In true RPG fashion, all is not as it seems and soon you are traveling across the planet, fighting armies of machines and bosses the size of skyscrapers in an attempt to resolve the conflict. There's also a set of evil twins, because why not? Everything is better with evil twins.
The game is a wonderful mix of action RPG elements, combining hack and slash, mech combat, bullet hell, and many other playstyles. It sounds like it would make for a frantic, chaotic game, but the way that it is blended together and the seamless transition between playstyles means that instead of seeming frantic it all just makes you feel like you are playing a highlight reel of your favorite sci fi games. The story is incredible, and the characters even more so. There are so many memorable moments ranging from devastatingly sad, genuinely unsettling, and pump-your-fist-in-the-air awesome.
There is so much content that it is impossible to see it all in a single playthrough, as a matter of fact in order to get the entire story you will have to play through the game at least 4 times to get every character's perspective and resolution. Many times this would be considered a burden or chore but in Nier:Automata there is so much new content that each time you hit the ending of a storyline you are already eager to jump into the next one. All of this is coupled with an outstanding score composed by Keiichi Okabe who had previously worked on the original Nier and the Drakengard series.
It was nominated throughout 2017 for multiple awards including "Best Storytelling", "Playstation Game of the Year", "Best Narrative", "Best Role Playing Game" and "Best Narrative". It also won the award for "Best Score/Music" at the Game Awards 2017. Nier: Automata's critical acclaim, combined with it's one of a kind gameplay and memorable story are what put it at the top of our list of sci fi RPG's. It also recently released for PC so if you missed out on it the first time due to not having a PS4, now is a great time to jump in and check it out for yourself.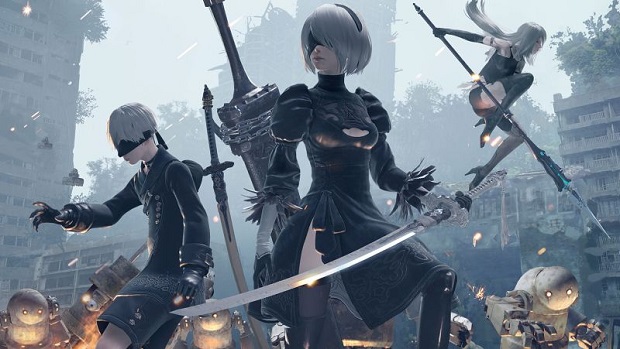 What more can you ask for in an RPG? Strong lead characters, awesome weapons, hot outfits, evil robots, and ninja skills. I am also imagining a ridiculous guitar solo going off in the background.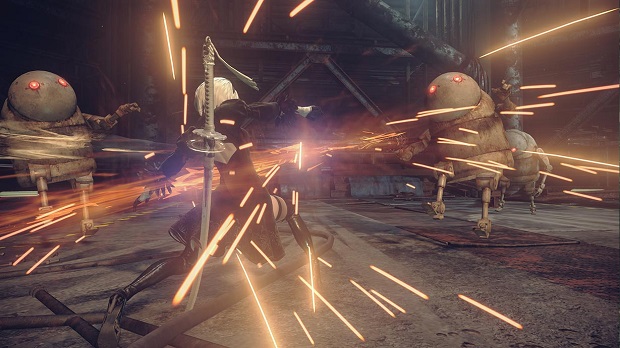 The Terminator franchise would have ended in one very flashy and very short movie if 2B had been around.
You may also be interested in:
Image Gallery