10 Best PC Gaming Chairs in 2015
Updated: 09 Jul 2015 12:23 am
The Emperor
Have you ever felt uncomfortable in your PC gaming chair? Or did you start having back pains? Well I had.
Interestingly enough there is a whole industry that manufactures gaming chairs which keeps your back in good condition and makes pc gaming more comfortable.
This is a list of the top 10 gaming chairs.
10. Aeron Chair by Herman Miller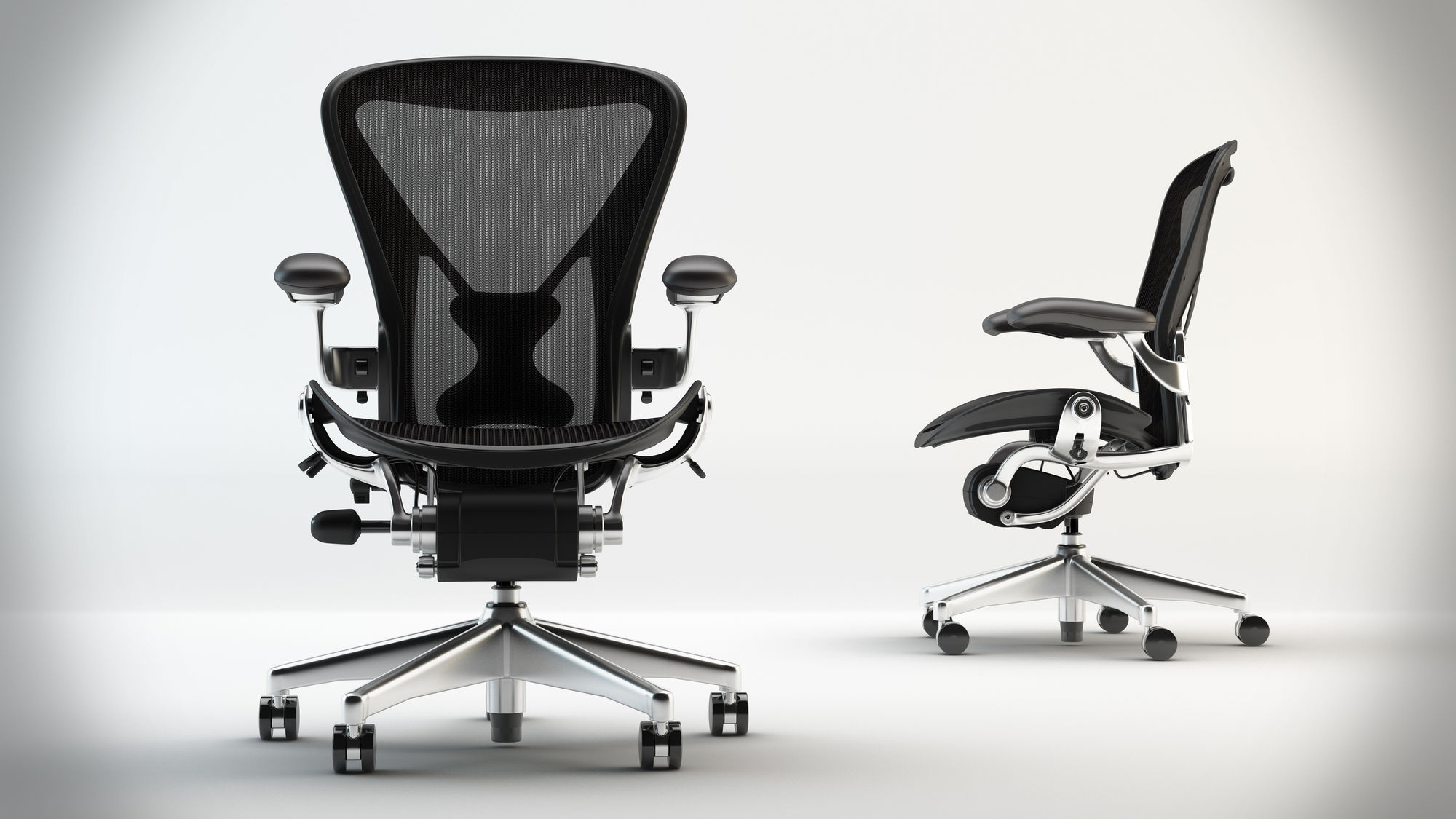 Aeron:  $729.00
Herman Miller makes one of the most comfortable chairs for gaming. With this revolutionary chair, Aeron has delivered advanced ergonomics. The chair is available in three sizes; small, medium, large and can fit practically any person.
The ergonomic system present in this chair supports the way you tilt your pelvis so that your spine stays aligned, this is a very good way to avoid any type of back pain. The breathable Pellicles deplete the body heat that builds up making you feel cool at all times.
One very important feature of this chair which solves the problem that many gamers experience is that the front edge of the chair is slightly tilted downwards to keep the pressure from your thighs and keep your blood flowing.
To add to all the advantages of this chair Herman Miller also decided to think about the environment and made the chair 94% recyclable.
9. Ergohuman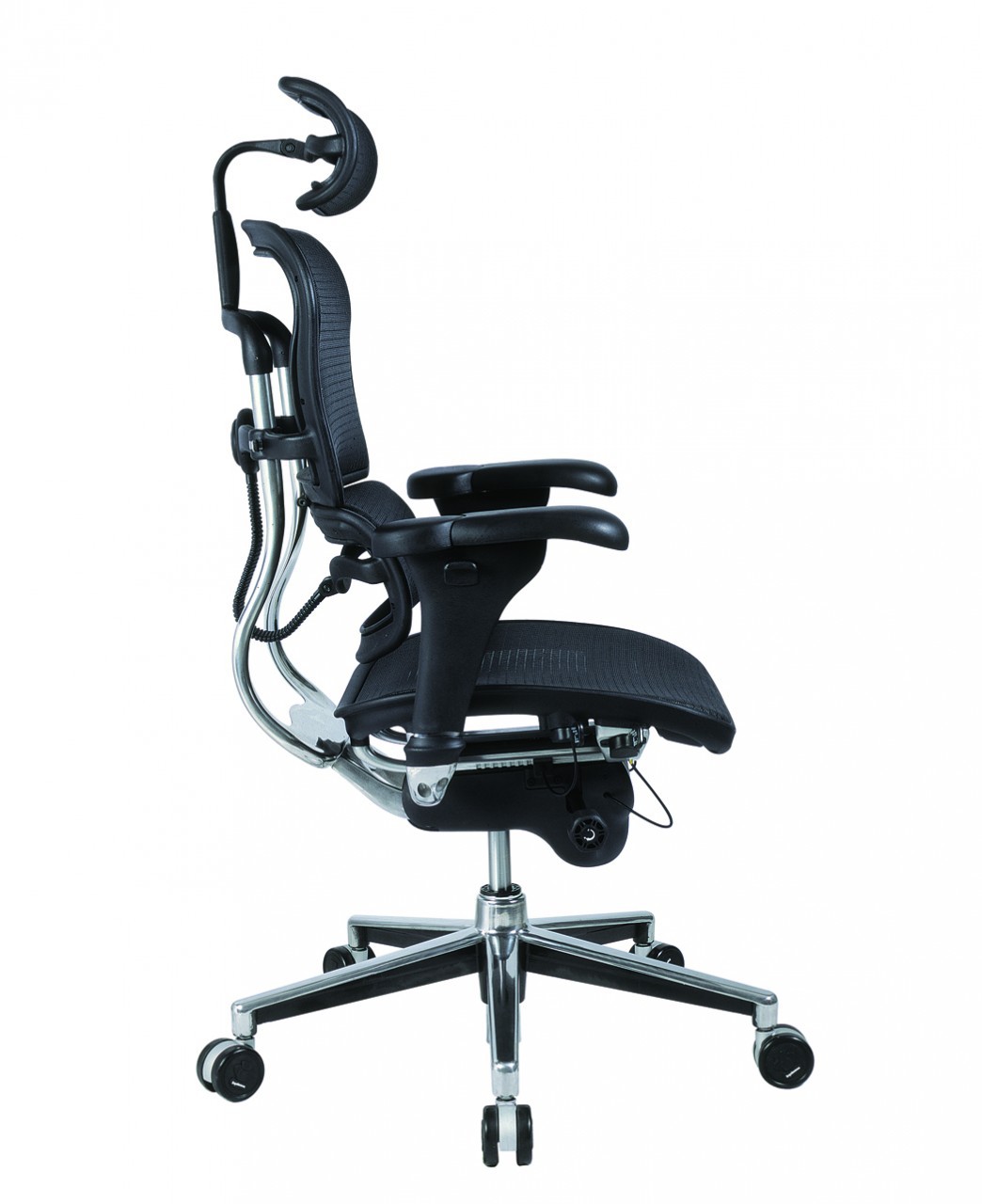 Ergohuman Chair ME7ERG: $624.00
These chairs are extremely comfortable due to their ergonomic features,high back and head rest. Ergohuman provides full body support along with being easily adjustable to suit the needs of the individual.
They have included a back angle adjustment with 3 positions, you can lock the chair in one of the desired positions for your back or use the "tension control adjustment" which controls the amount of force to recline or sit up straight.
"Synchro-Depth Mechanism" makes sure that each individual is sitting correctly and are getting the support they need either sitting up straight or reclining.
Another very cool thing Ergohuman Chairs have which I totally admire is that they have a lifetime warranty.
8. Arozzi Enzo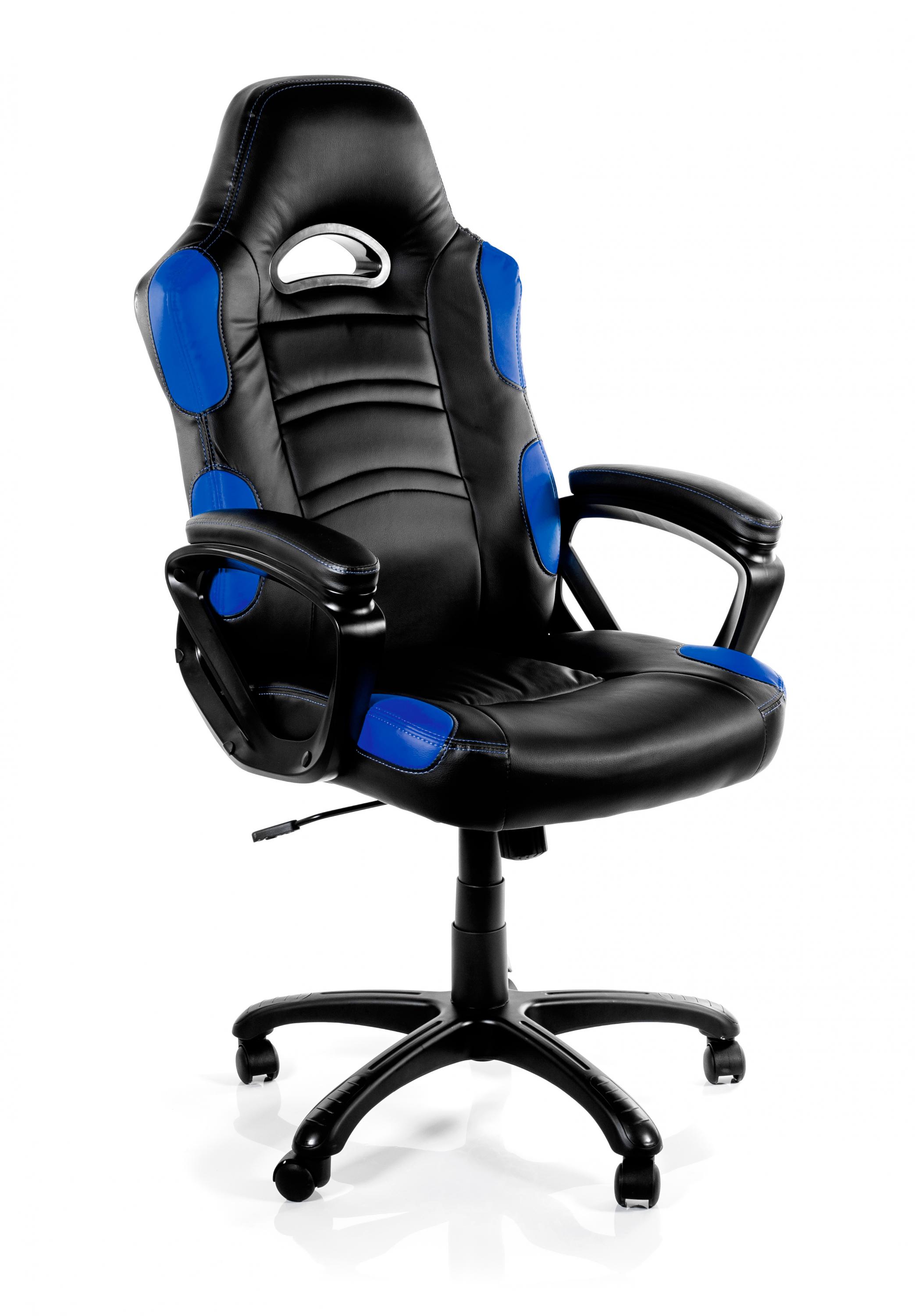 Arozzi Enzo Blue: €179.00
The Arozzi Enzo, designed in Sweden, has ergonomic features accompanied by thick paddings for the back, armrest and seat. This allows long sessions of gaming without getting tired or experiencing back pains.
Along with eye catching design and thick padding, it is also made to be very light for easy movement. The Arozzi Enzo is made of leather which adds value to this chair. The lock function is also a big advantage of this chair since its always important to keep your back straight and comfortable.
7. X Rocker Executive Chair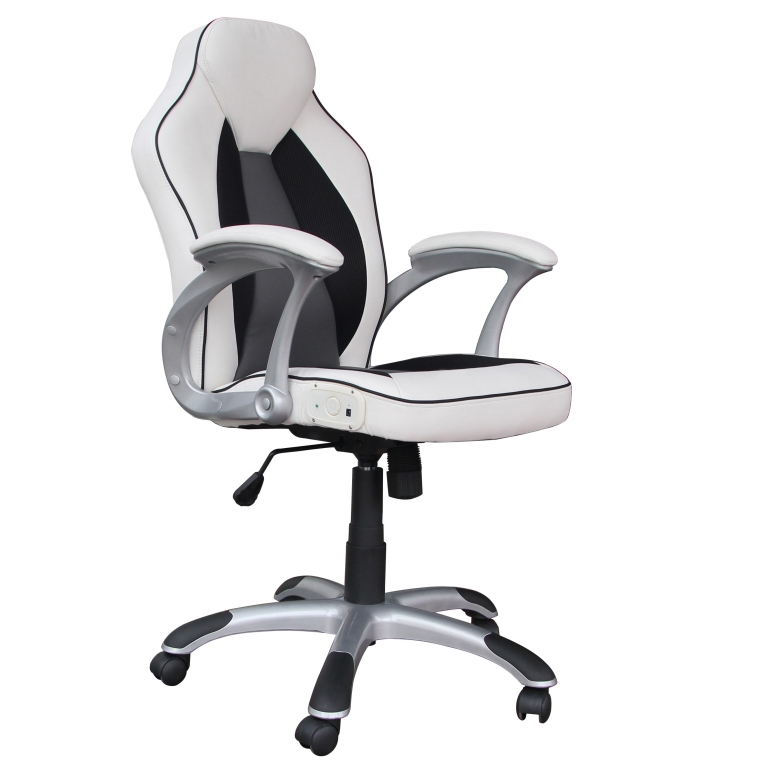 X Rocker Executive Office Chair: $110.24
This revolutionary design is not the only advantage of this chair. Along with looks this chair possess some pros which other gaming chairs don't. 
Along with all the ergonomic features and special swift and swivel adjustments which make this chair extremely comfortable, this chair also has built in Bluetooth device which allows you to play audio from any Bluetooth enabled device.
Along with that it has two built in speakers which are nicely hidden in the headrest. It is available in white or black. This chair is amazing for relaxing, watching movies, gaming and many more activities.
To add up to your comfort it also has separate bass and volume control buttons.
6. Herman Miller Embody Chair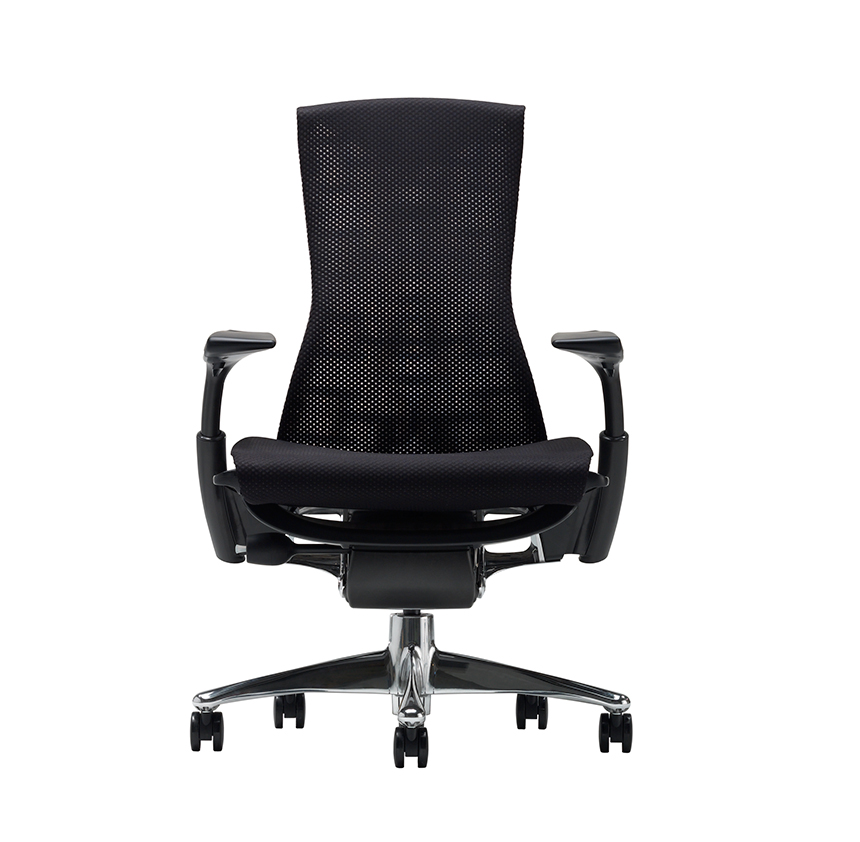 Embody Chair: $1229.00
Herman Miller claims that this chair can reduce stress, heart rate and increase your creativity. Is this possible? Well actually it is.
The way this chair is made, stimulates blood and oxygen flow through your body. Practically oxygen does help you think better as well as reduce your heart rate and stress levels.
Embody reduces the level of spine compression and even slows fluid loss from spinal discs. The Tilt technology provides three zones of support at your spine, sitting bones and thorax.
Embody adapts to a wide range of sizes, shapes and postures as soon as you sit on it. So this chair is made for a wide range of people. The skin-like textile helps you keep cool at all times.
The extremely healthy and comfortable chair allows you to game in it for as long as you desire, and for environment lovers this chair is also 95% recyclable. 
5. DXRacer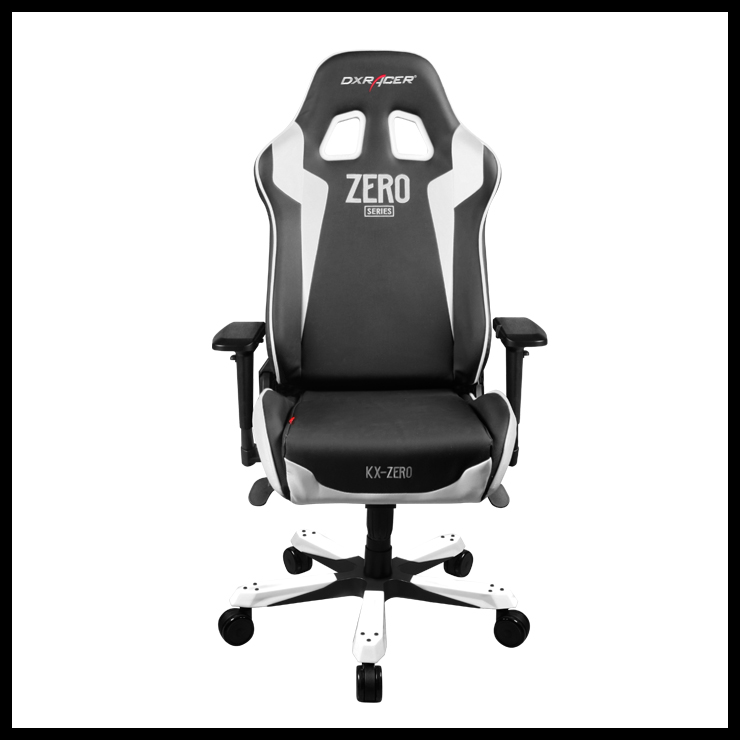 DXracer Zero: $329.00
DXRacing chairs aim to provide the highest quality of comfort and luxury. Used in a variety of Esports tournaments this brand is one of the top manufacturers of PC gaming chairs. Even though the chair was designed to increase your gaming capabilities it is an overall comfortable chair to have in an office.
The high backrest supports the spine from pelvis to neck. The 5 point base gas spring allows an individual to adjust this chair at different levels which they find comfortable
Inside packed with high density foam, the chair is very soft. Honestly speaking whatever you use this chair for you will have an amazing experience. 
4. Flash Furniture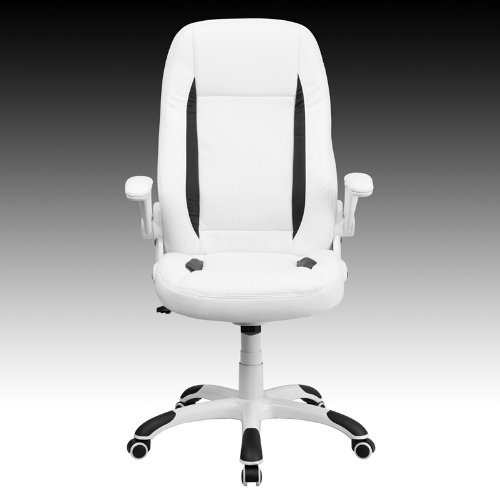 Flash Furniture CH-CX0176H06-WH-GG: $157.99
Nicely designed and loved by many people, this chair is extremely comfortable due to its high back design and locking tilt control mechanism.
One very good feature of this chair, which is pretty unique, is that it has padded flip-up arms. For me personally this is very important since sometimes I don't want to use armrests.
Along with ergonomic features it is made entirely of leather and polyurethane. The Pneumatic seat height adjustment allows you to easily adjust the height of the chair according to your desk. 
3. DXRacer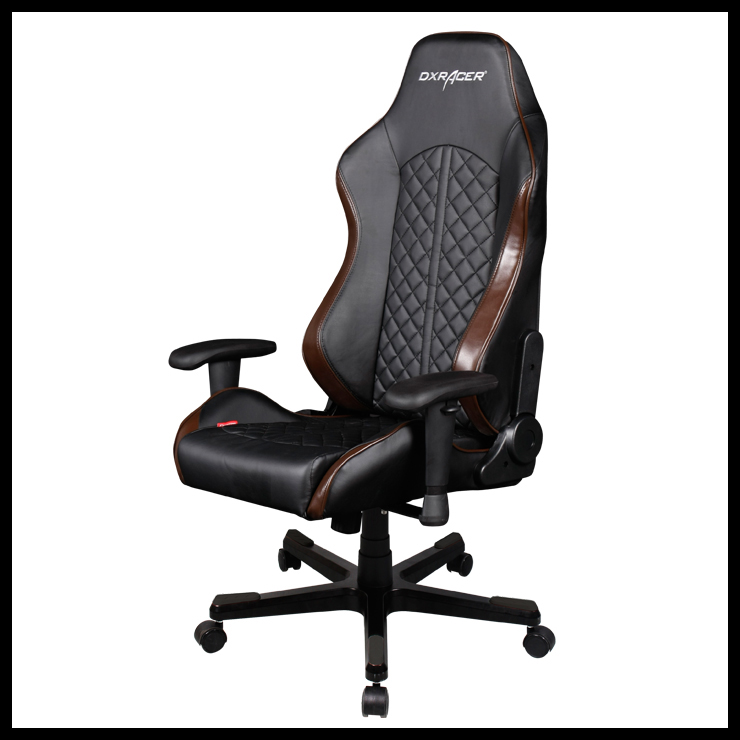 DXRacer OH/DF73/NC: $USD359.00
Extremely badass. This chair has a hydraulic unit which was imported for them from Germany. Beautifully designed, this chair has a headrest cushion and a lumbar cushion which maximizes the user's comfort.
The height and the angle of the chair can be adjusted to any degree and can handle up to a ton of weight. The raising and lowering functions are specially designed to toggle gently and lift quickly.
The angle of this chair can be adjusted up to 170 degrees, so if you decide to take a nap, it is entirely possible on this chair, don't forget it also has a headrest. 
2. Playseat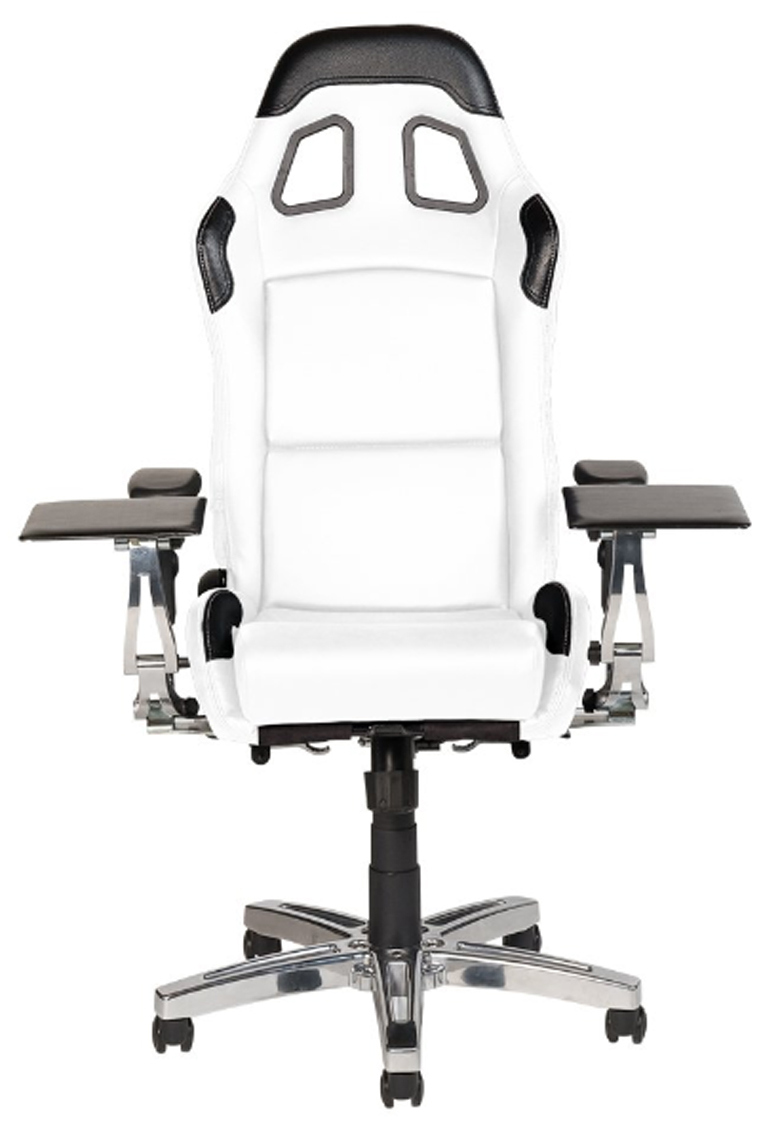 Playseat office chair : $328
Honestly this chair looks freaking awesome and can be used anywhere: home, offices, meeting rooms, etc. With a completely unique design it surely deserves to be on this list.
Their seat is patented and extra strong, powder coated and contains high tension spring with high profile side bolsters filled with high-density foam.
The seat support is also extremely strong and allows you to lock it in any position you desire. The height adjustable gas spring mechanism allows you to adjust your chair height easily along with reclining technology it allows the user to return back to an upright position with the help of a fingertip.
Great Design combined with great comfort.
1.  Flash Furniture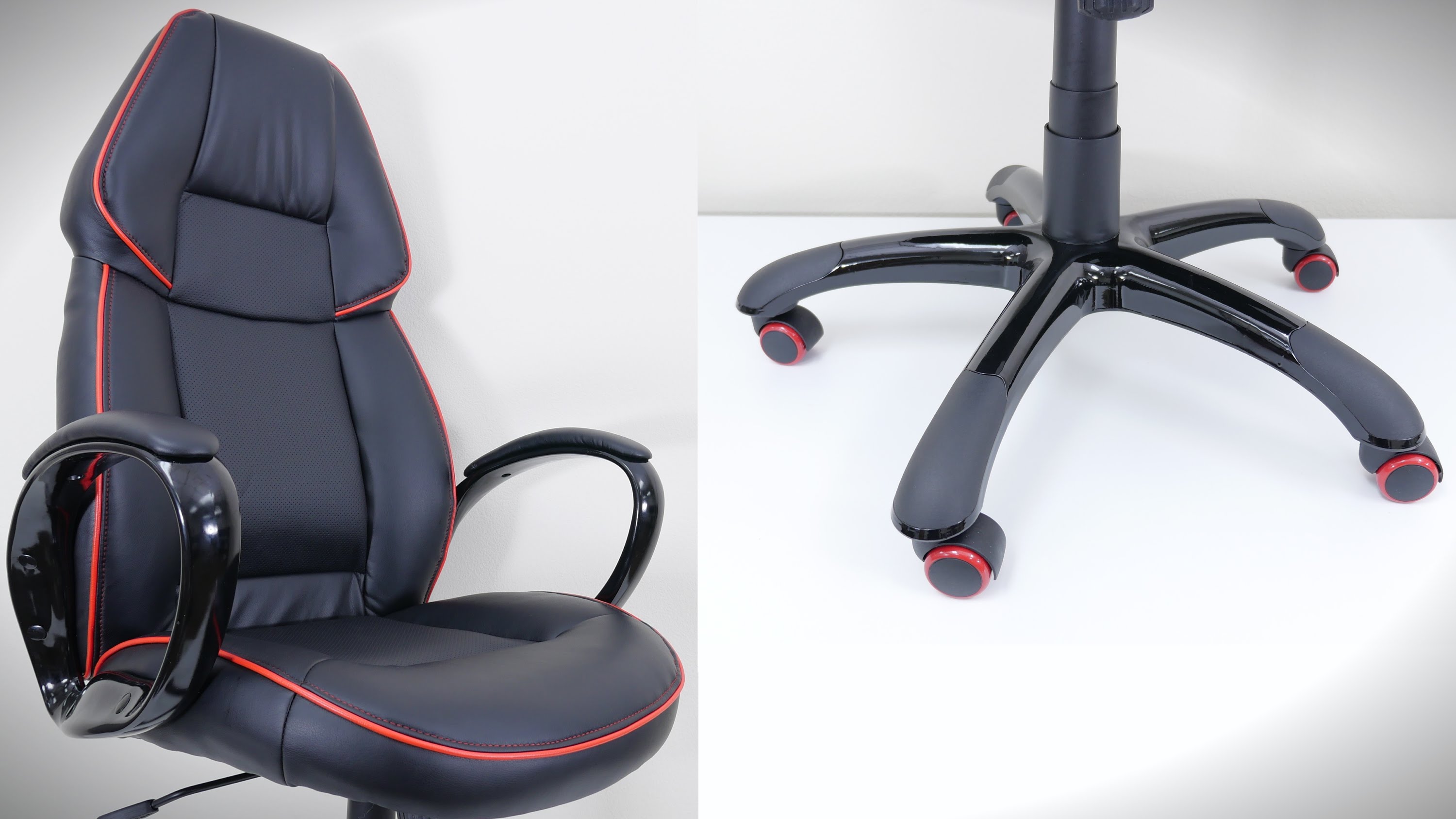 CH-CX0248H01-VEN-GG: $161.89
Some people might think that this chair does not look as good as the rest do and is not as comfortable. While the design part may hold true in a way, the comfort of this chair is not questionable in any way.
This masterpiece is one of my personal favorites. With an amazing ergonomic system and a headrest which is integrated this chair is truly amazing. The built in lumbar support makes sure that you won't have any back pain.
The Pneumatic seat height adjustment allows you to adjust yourself swiftly with respect to your desk. Tilt lock mechanisms and tilt tension control allows you to always be comfortable in this chair.
With their dual wheel system it feels like you are flying on this chair while moving around. I would personally recommend this chair to gamers who are looking to buy one.
Would you like to share your experience with gaming chairs? Perhaps give advice to fellow gamers?
Do leave a comment and share your experience with us.
Image Gallery