The 10 Best Hunting Games Ever Made: Page 3 of 10
Updated: 17 Sep 2019 3:28 am
Shooters are best when nobody is shooting back
8) Cabela's Hunting Expeditions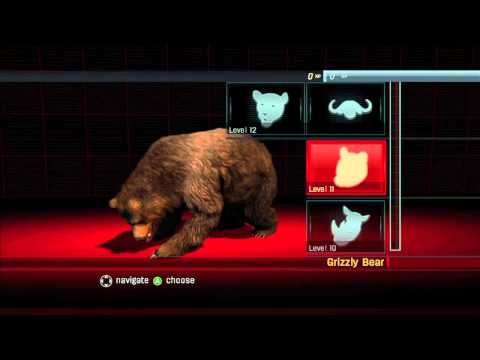 Hunting Expeditions allows you to drive a dune buggy after moose in Alaska.
In Cabela's Hunting Expeditions players make their way through 15 levels across different region while hunting a wide variety of wildlife. As a Cabela game there is a big emphasis on firearm and equipment customization.
This is a game for perfectionists. Cabela's Hunting Expeditions will judge your every movement. The quality of your stalking, the shot you choose to take and the precision of the hit will all be judged. It provides great replay value if you enjoy chasing the best score. There is a range of regions in the game covering the United States of America, Canada and Sub-Saharan Africa. ATVs and Jeeps are available for quicker movement.
Cabela's Hunting Expeditions allows you to hunt 30 different animals. In Africa you can pursue hulking White Rhino and African Elephants, while in the North American regions you can stalk animals ranging in size from skittish rabbits to great Grizzly Bears. There is a greater level of tactics for players to have fun with, compared to contemporary games, as there is a strategic map mode is available to plan every portion of your hunt. Replace with the type of animals players will hunt and what's fun about it.
My rating: 7/10
You will find yourself walking your character off a cliff just to stop his 'advice'
If you eat its heart you gain its power
A great way to sneak up on prey, apparently