10 Best First-Person Shooter Games To Play in 2015: Page 8 of 10
Updated: 08 Mar 2018 2:31 pm
Shoot 'em up!
3. Titanfall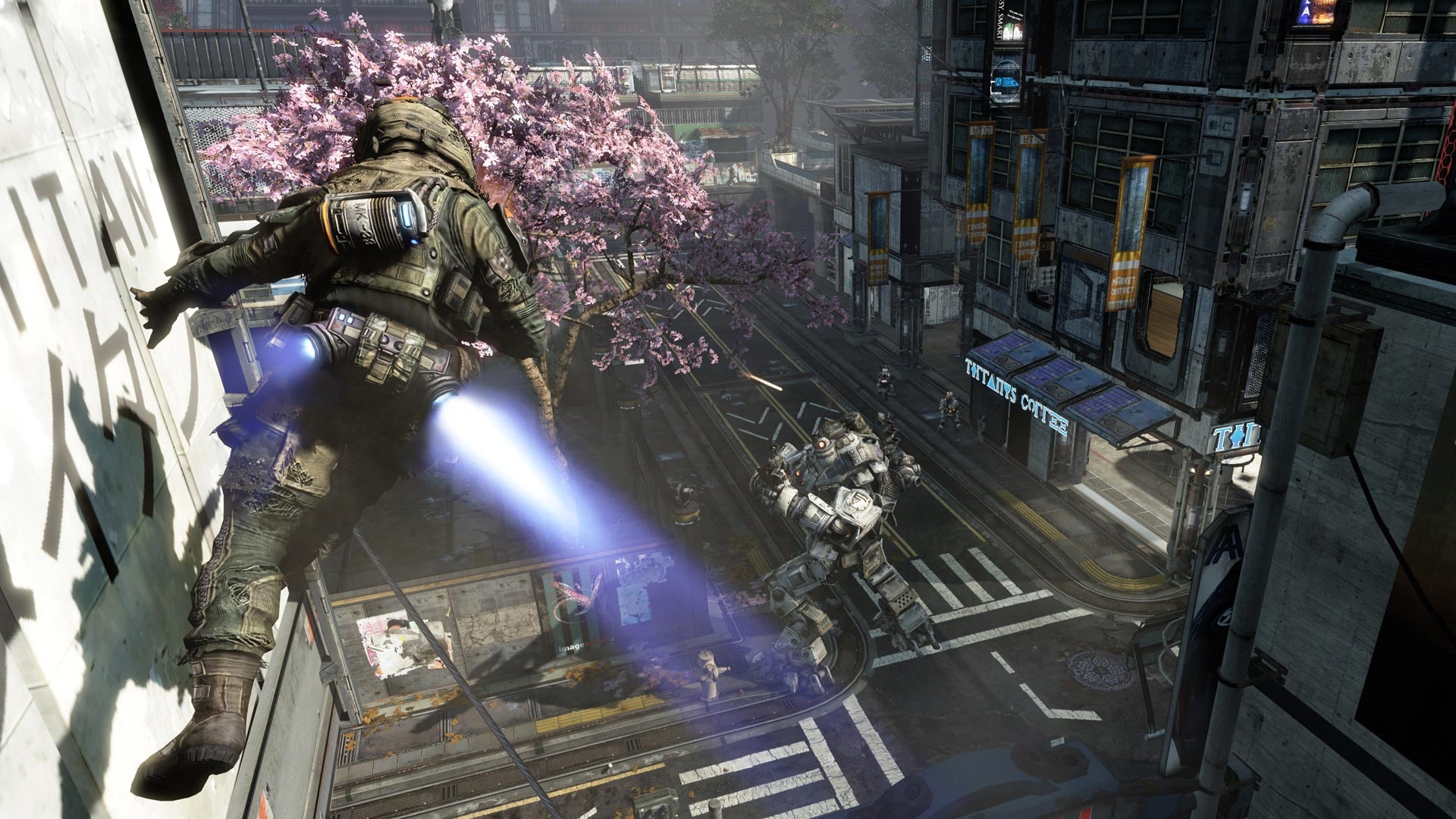 Wall-running is a blast!
Giant robot fight!
What's better than a game that lets you play a super agile, free-running soldier? How about one that also lets you ride a 20-foot-tall machine of destruction?
In Titanfall, players group into two teams of six, then do battle in any of several huge maps. Players assume the role of pilots, who can also control giant, robotic exoskeletons called Titans. The three Titan types – the lumbering Ogre, nimble Stryder, and well-rounded Atlas – play differently, but are well-balanced.
Titans may be incredibly powerful, but your pilot is lithe enough to make his way up to its head and blow its brains out. Of course, there are ways to counter different tactics using various items you unlock as you gain experience points and level up. Matches always feel fresh and exciting as your abilities and strategies evolve.
Its invigorating combination of giant robot and super soldier action makes Titanfall one of the most unique first-person shooter games to play in 2015.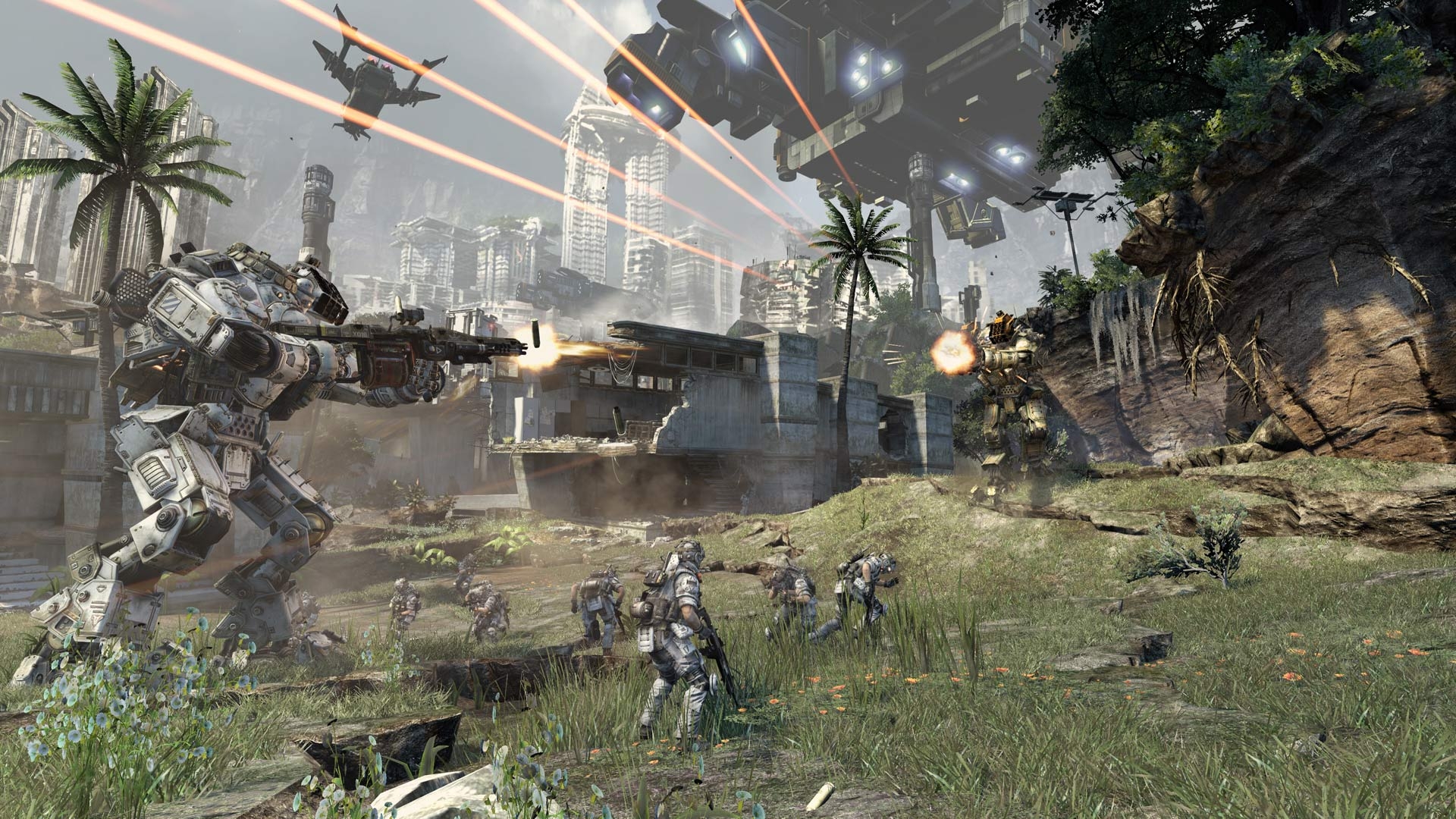 Man and machine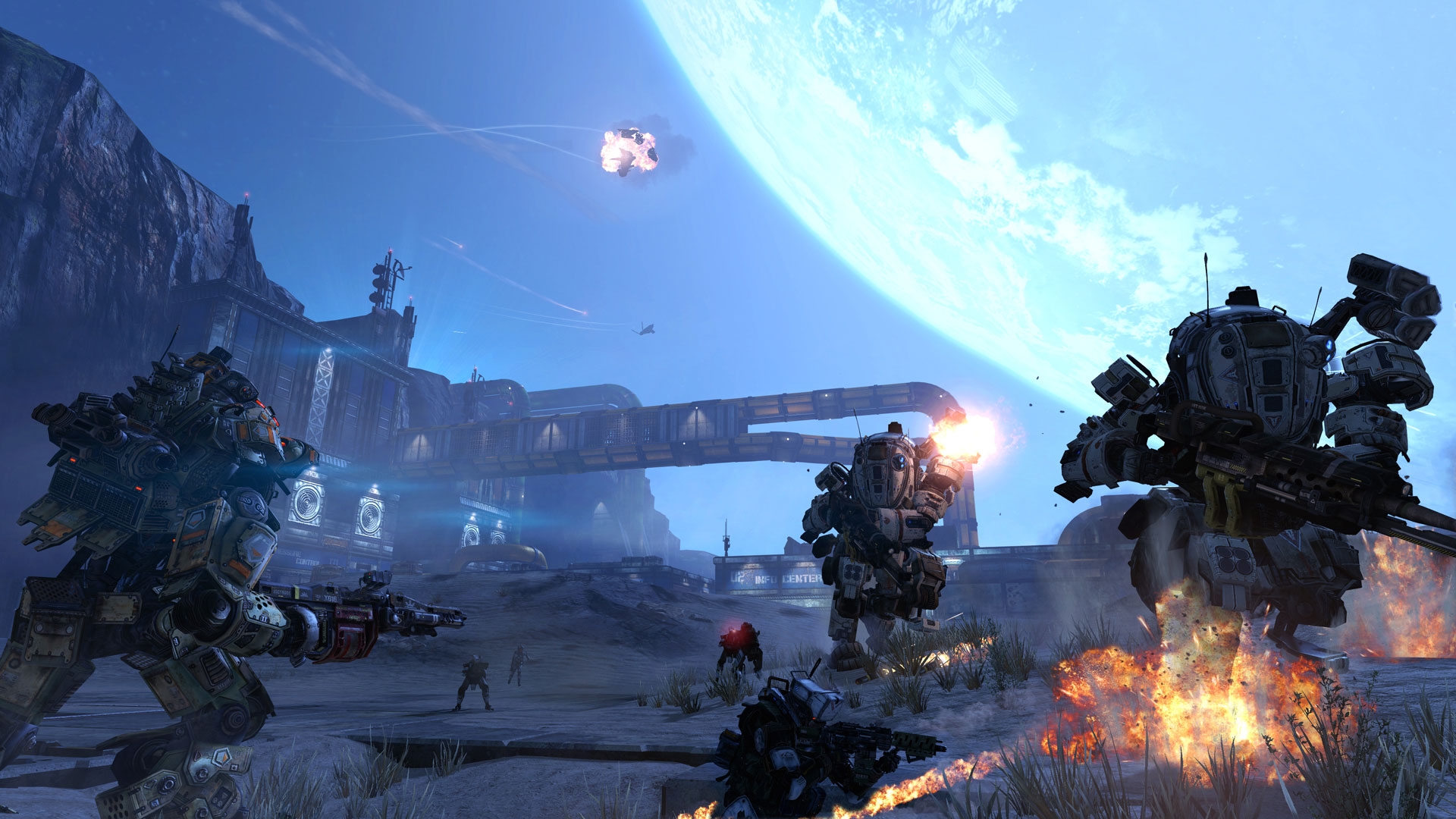 Destruction under a giant moon
Image Gallery