10 Best Dirt Bike Games To Play in 2015: Page 7 of 10
Updated: 26 May 2015 3:21 pm
Hungry treads make for an unpredictable ride!
4. Motocross Madness 2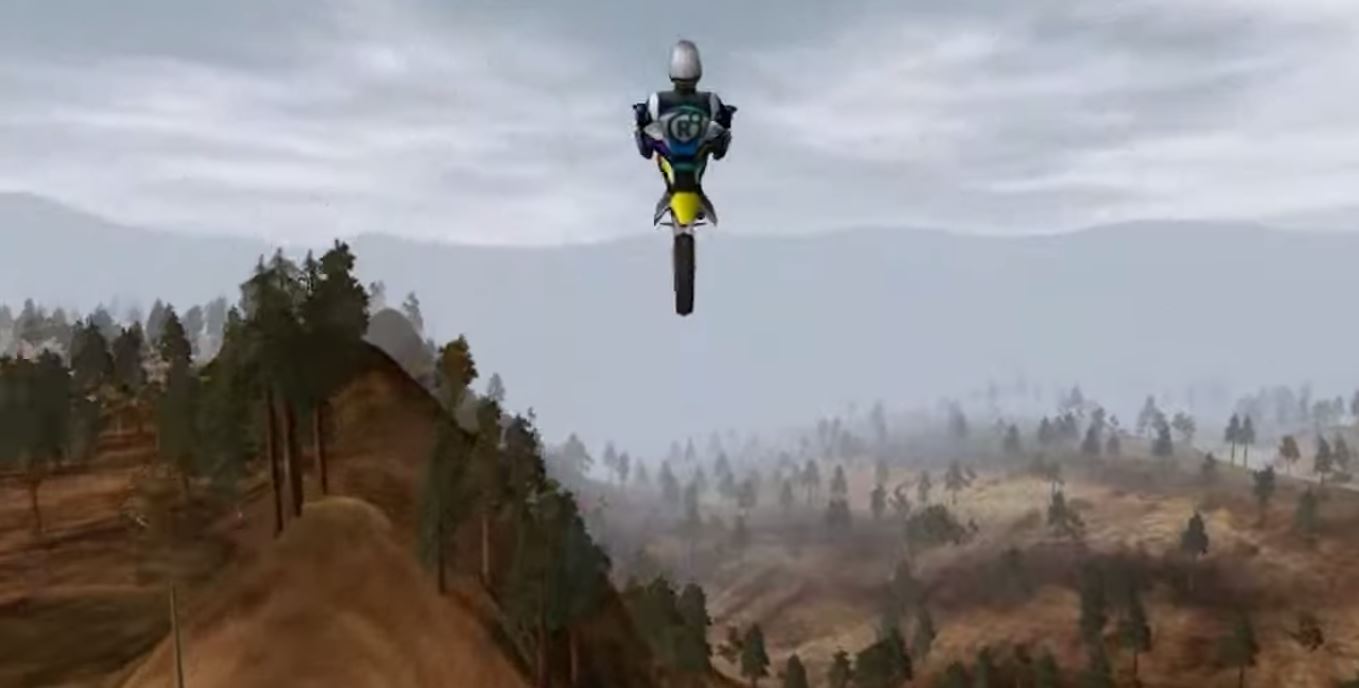 This rider knows death is imminent, why not go out with a stylish McMetz?
Motocross Madness 2, as you have probably guessed, is the sequel to Motocross Madness. The developers at Rainbow Studios weren't trying to do anything revolutionary here; Madness 2 simply adds some extra shine to an already solid game.
This new shininess comes in the form of 40+ maps, slick new textures and terrain-objects as well as a revamped career mode. With earnings scored in the career mode, players can upgrade their bikes which makes success in all the other modes easier to achieve. While career mode is fun, the most enjoyable time I have spent in Madness 2 has been in the stunt mode. There have been times when I have stuck my landing and scored huge points, and other times when a trick looked promising and I ended up goring myself on a large cactus. This game will bring out the giggles in you! 
Motocross Madness 2 and games like it were forerunners to the epoch of modern day videogames. Whatever this game is lacking in graphical features it makes up for in heart. Motocross Madness 2 has heart and for that reason it is worth digging out and having a session with this summer.
Image Gallery