10 Best Dirt Bike Games To Play in 2015: Page 5 of 10
Updated: 26 May 2015 3:21 pm
Hungry treads make for an unpredictable ride!
6. MX vs. ATV Reflex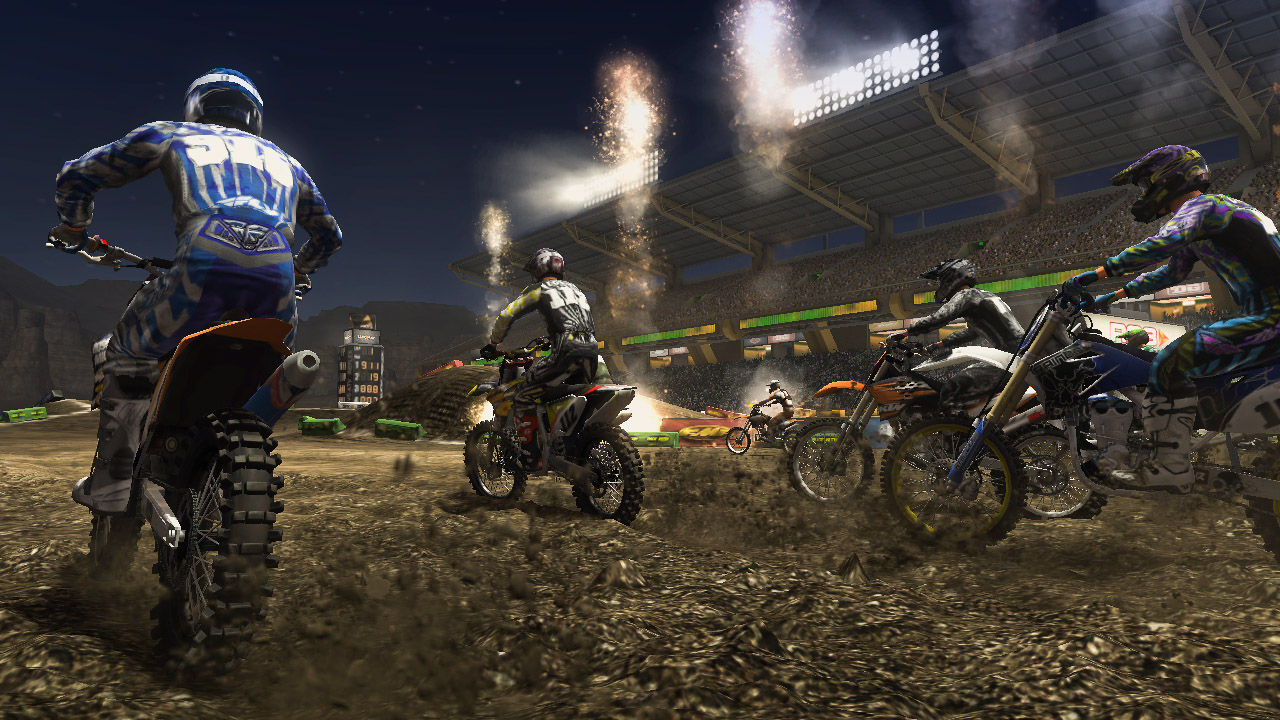 Reflex is all about the atmosphere, fireworks anyone?
Reflex is a popular entry in the MX vs. ATV series and was developed by Double Helix Games, Nordic Games, and Rainbow Studios. This game is an adrenaline-fueled, off-road racing game that does not restrict players to riding motocross. Once players have selected their customizable ride, they are launched into hectic races that are convincing enough to captivate real motocross racers.  
At the core of Reflex is a flexible control scheme that allows you to control the rider and bike as separate entities. Your score hinges on how many tricks you do and the caliber of the trick performed. The terrains are definitely something to write home about. From the unpredictable conditions of the bog to the loose sands of the desert, players must best the elements as they race their way to victory or pure, utter defeat. Like MXGP, Reflex has included deformable terrain which ensures each lap is exciting as the likelihood to bail inevitably escalates. The physics are done right, and as every gamer knows, ragdoll effects only add to the enjoyment of the game.
Reflex has been out for a number of years and positive Steam reviews continue to pile up. The unique control scheme, dynamic terrain, and vast array of customizable vehicles are the reason for this. It is also why we recommend this as one of the best dirt bike games to check out in 2015. 
Image Gallery