10 Best Deer Hunting Games for PC: Page 10 of 10
Updated: 28 Jun 2015 7:00 pm
1. Cabela's Big Game Hunter: Pro Hunts
Now this right here folks is a real hunting simulator, in fact it might be as close to simulating a real hunt as you can get on a digital platform. The landscapes are beautifully crafted and the animals look and move like their real life counterparts in a way few other hunting games have managed to achieve.
Meet the pros
If you're after a hunting simulator rather than a hunting game then you don't need to look any further than Big Gamer Hunter.
The game has a large catalogue of accurately replicated weapons for you to wage a one man rampage against the furry creatures of the world, they are all beautifully sculpted weapons that pack a real punch when you finally manage to get your target in the centre of your crosshairs. You are also able to employ a number of different tactics to try and get the animals to come to you, including making deer and duck calls.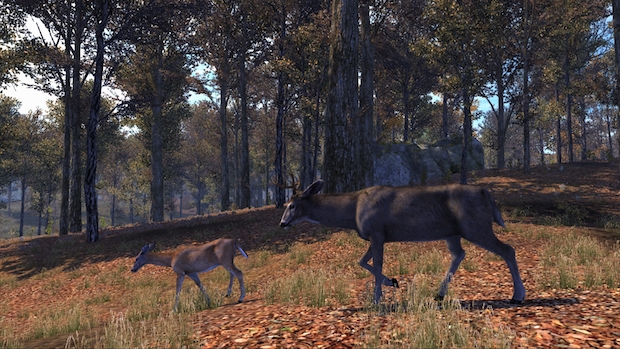 Is this fecking Bambi?
What Big Game Hunter also adds though are real life hunters that pass on their tips and tricks as they take you out and hunt alongside you. This adds another level of realism to this simulation that truly makes it the very best hunting game for those hard-core hunting fans.
You'll willingly put hours of your life into this game just to make sure you get the perfect shot off at that one prize bear, you'll only see a few animals compared to a lot of games on this but none can match the level of satisfaction Big Game Hunter can give you.
Image Gallery