10 Best Deer Hunting Games for PC: Page 2 of 10
Updated: 28 Jun 2015 7:00 pm
9. Bag a Monster Buck
From the deserts of Texas to the forests of New York you'll leave a trail of dead deer stretching right across the country with this browser based hunting game.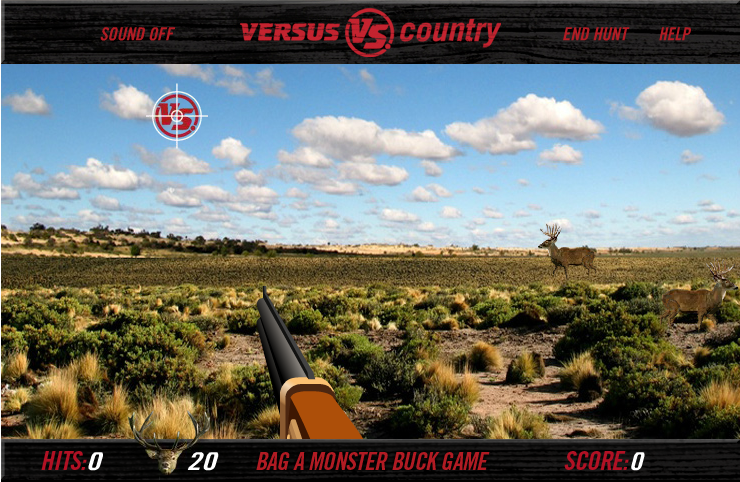 Bag yourself a prize stag
It's simple and I do mean that in the nicest possible way. Like an old school shooter deer enter your screen from the left and the right and you are tasked with shooting them down before they exit forever, it's a tried and tested forumla that brings back a few good memories of games from my childhood. Bag a Monster Buck doesn't add anything to this side shooting genre but it doesn't really need to, it's good enough to keep you returning every time you get a little bit bored. Each area of the game gives you a set amount of deer and you have to shoot down a certain amount before you are able to move on to the next level.
It's a basic principle but one that works quite well, the game is an entertaining way to waste some time and procrastinate while putting off something that needs to be done. Indeed I put more time into taking out deer than I ever needed to while I should have been writing this article simply because it was such an easy entertaining game to play.
Image Gallery