10 Awesome Games Like League of Legends: Page 10 of 10
Updated: 07 Jun 2015 11:51 pm
Tired of dropping in ranked? Try some of these games instead
1. Dota 2
The historical king of mobas
Dota was the game that started it all. The moba genre was made popular and entered mainstream gaming almost singlehandedly through this game. It was originally created as a mod to Warcraft III that allowed you to play Warcraft heroes in a moba style arena. It has since evolved and the sequel was released not long ago.
The sequel improved on many things from the first version, but it is still the same game at its core. The graphics and feel of the game remain similar to what the original was, and you can't help but feel a nostalgic pull to pick up Warcraft III whilst playing it.
Some of the major differences from League of Legends is that all heroes are free from the start, there are more complicated mechanics like killing your own creep to deny the opponent farm, night and day cycles that affect certain hero's abilities, and the meta is much more flexible allowing for different styles of play.
While it is not the most popular moba on the market, it has by far the largest prize pool in any gaming competition worldwide. If you are interested in serious competitive gaming then give Dota 2 a go.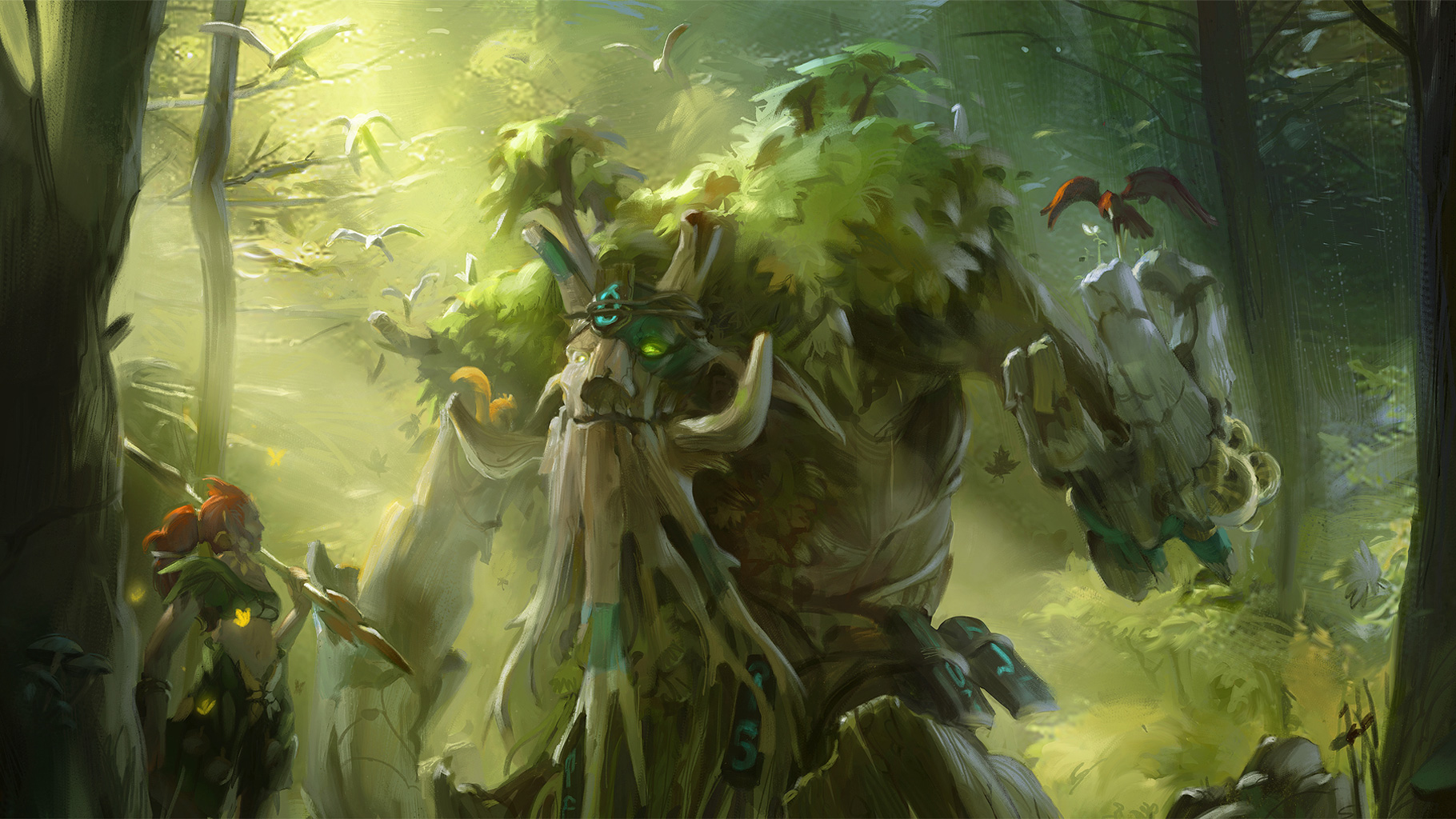 Treebeard! Is that you?
What is your favorite moba to play? Let us know in the comments below.
Image Gallery