10 Best Headsets Used by Pros
Updated: 21 Jul 2017 12:32 am
gaming headphones enhances the gaming experience
Gaming headsets used by the pros
Everyone wants the best sound. You could just purchase some ordinary speakers for an activity like gaming that is not quite as isolated, but what if you want full immersion in DOTA2? That is where headsets comes in. The best PC gaming headsets offers over-the-top features such as virtualized 7.1 surround sound, superb mic and nowadays, RGB lighting.
We have covered a variety of headsets, each with their own price tags and specification.
10. Cb3 Hush
Price: $89.99
Rating: 3/5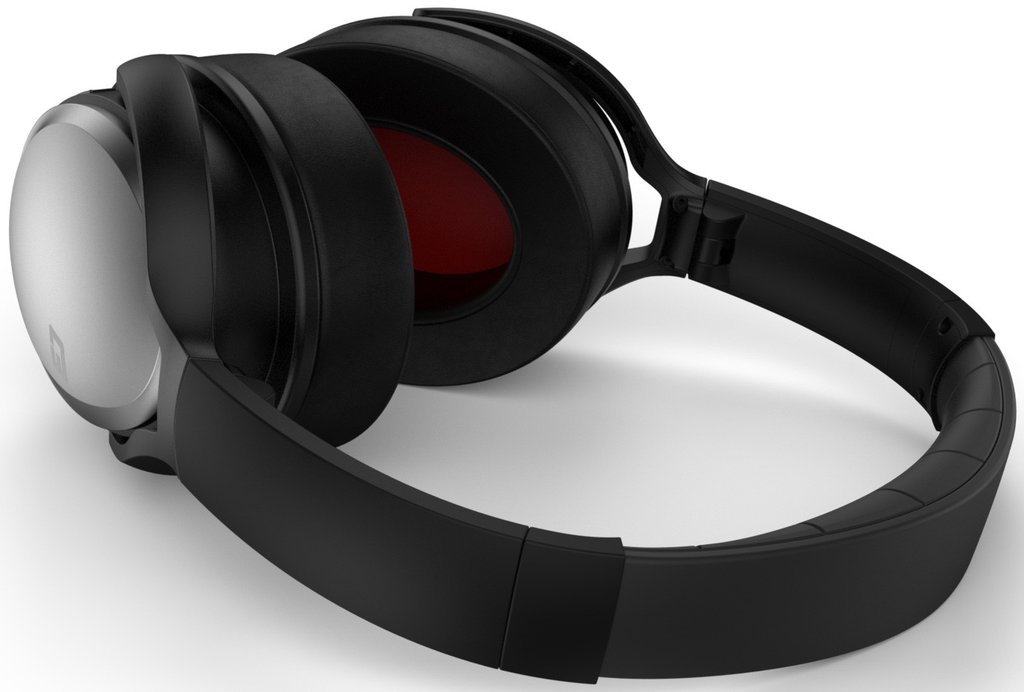 Features:
Active Noise Canceling (ANC)
Wireless Bluetooth with Microphone
1 year warranty
Sound Leakage
For our 10th spot we have the CB3 Hush which is relatively pocket-friendly pair of headset for your average pc gamer. Starting with the build and design, these are very comfortable. The padding on the headband and ear pads feels nice to the touch and allows them to rest comfortably on your head for even the longest listening sessions.
In case the battery dies out, it comes with a 3.5mm input jack. They are excellent pair of headphones since they are cheap and have ANC. It does not necessarily come with premium features but for $89.99, it is a good piece of PC gaming headset for its price.
9. B&O PLAY by Bang & Olufsen Beoplay H4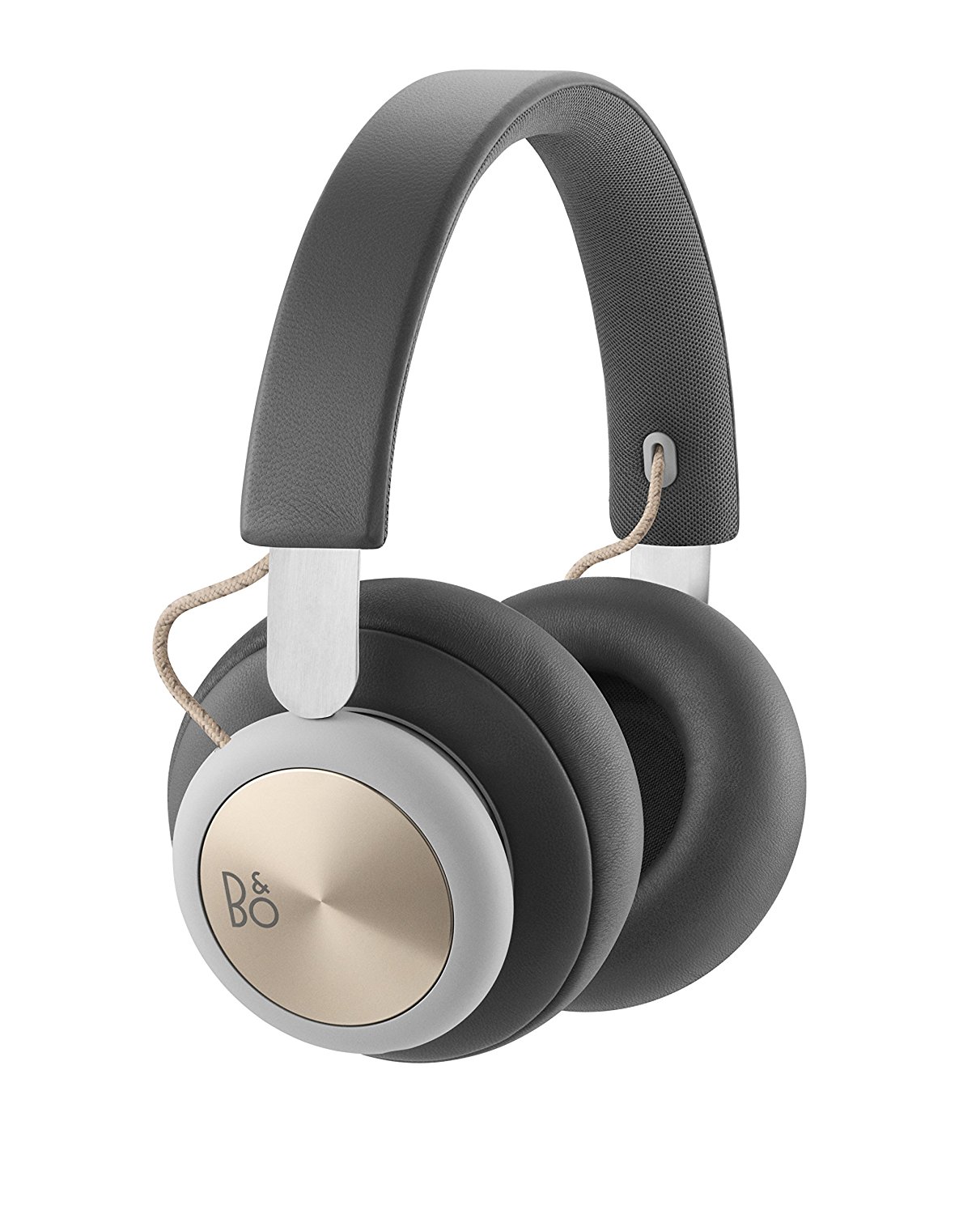 Price $299.00
Rating: 3.5/5
Features:
Premium wireless, over-ear headphones with Bang & Olufsen Signature Sound
Designed with clean lines, minimalist expression and a focus on the pure essentials
Up to 19 hours of battery life with Bluetooth
High quality headphones made with leather, aluminum and steel
Despite the B&O Play by Bang and Olufsen H4's expensive price tag and no ANC, it is a very comfortable, good-sounding headphone. The Battery life is also pretty solid.
8. V-Moda Crossfade II Wireless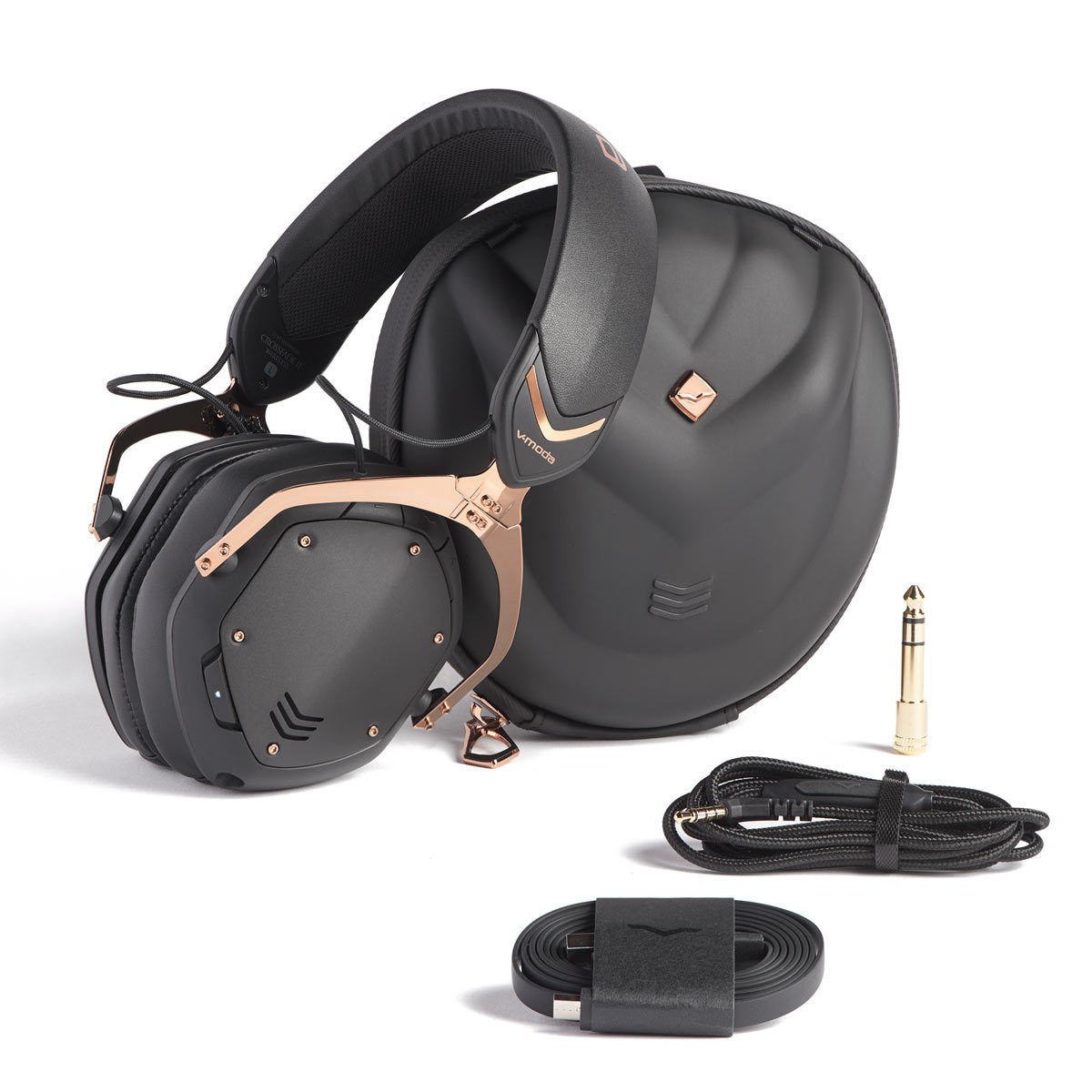 Price: $349.00
Rating: 3.5/5
Features:
Superb sound both in wired mode and wireless mode via Bluetooth.
50mm drivers for Hi-Res Audio certification when cabled.
Up to 14+ hours of battery life in wireless mode and recharges to 100% in 100 minutes.
Built-in hidden microphone
Bigger memory foam cushions and steel flex headband provide extended comfort & natural noise isolation + cliqfold hinge for ultimate convenience
Although it quite heavy and expensive, the V-Moda Crossfade 2 Wireless has improved sound and battery life over its predecessor. It also has a larger ear pads which provide more comfort.
7. Coloud No. 16

Price: $40.00
Rating: 4/5
Features:
Built-in mic and remote
Ultra-flexible headband
3.5mm output
Foldable hinge with snap action
Coloud No. 16 takes the seventh spot because it is a cheap set of headphones with a very awesome and excellent sound. It delivers superb bass with crisp high. Although it lacks the signature sound, they are very cheap and very comfortable. When I used them, I could not believe the audio quality for such a price.
6. SteelSeries Arctis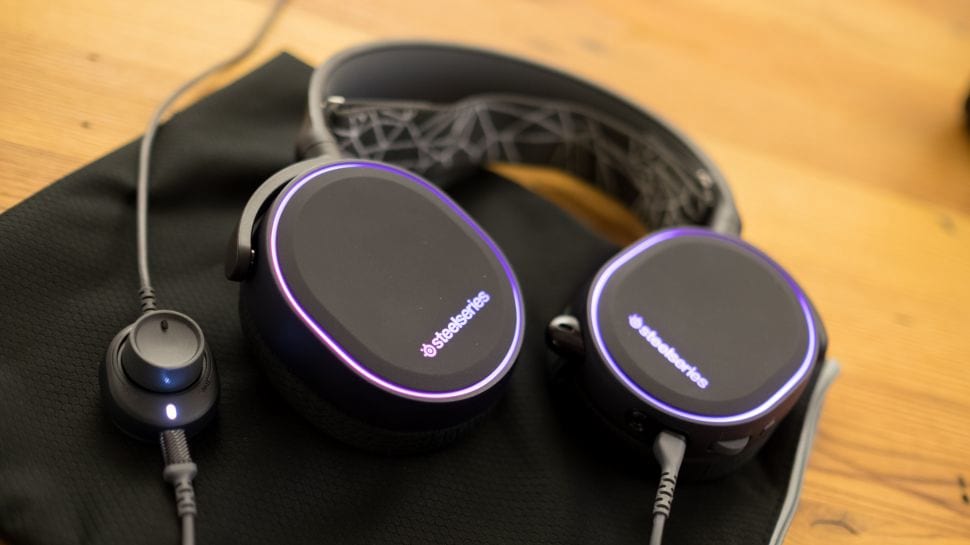 Price: $74.99
Rating: 4/5
Features:
ClearCast mic to deliver studio-quality voice
AirWeave ear cushions and a ski goggle suspension headband for comfort.
Arctis headsets feature athletics-inspired performance fabric AirWeave ear cushions and a ski goggle suspension headband for lasting comfort
When you pop an Arctis on your head, the goal is for, say, your stream audience to see a professional environment rather than, say, a Dorito stain on your chair. The customizable lighting gives you plenty of wiggle room, in case the whole monochrome look isn't your thing.
It has good bass and treble quality and high aesthetic value. It comes in three different types: Arctis 3, Arctis 5 and Arctis 7, each one more expensive than the last. The Arctis 7 the only one which is wireless.
5. Blue Ella Planar Magnetic Headphones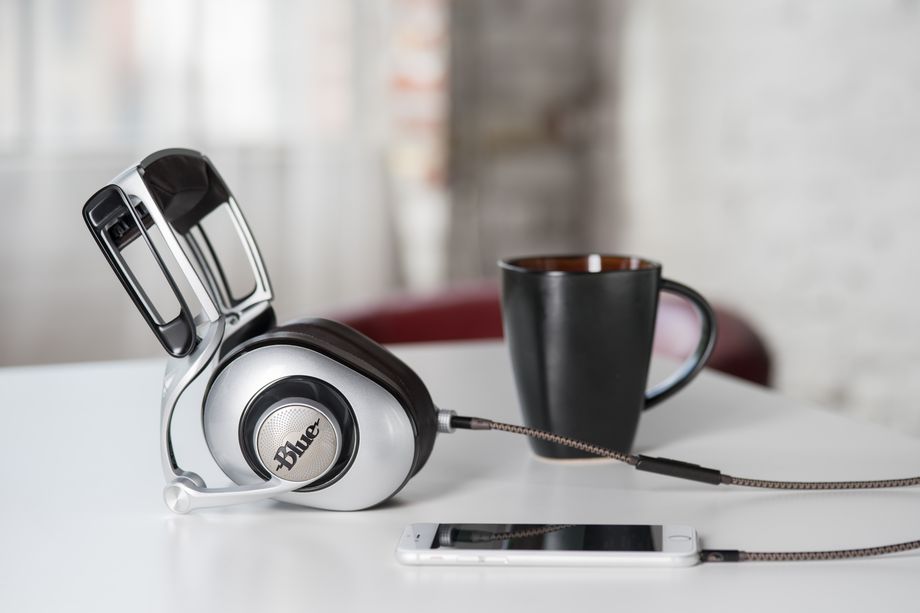 Price: $699.99
Rating: 4.5/5
Features:
Personalized fit for Superior Comfort.
Magnetic technology
Built-in 250MW audiophile (amp)
First of all, Blue Elle is not your everyday headphones, they incorporate planar magnetic technology to produce sound. Planar magnetic headphones generate sound by pushing a thin diaphragm, instead of moving the cones, as most dynamic drivers do. This technology produces the best sound but consequently comes with a huge price tag.
Blue Elle has a very good microphone that is used by many podcasters and some YouTube and twitch gamers around the world. Blue Elle produces better sound than the dynamic kind. But when compared to other planar magnetic headphones, they are not as great.
4. Astro A50 Wireless
Price: $289.67
Rating: 4.5/5
Features:
Excellent audio Quality
High precision Microphone
5GHz Wireless Technology
Dolby 7.1 Surround Sound
The Astro A50 works with both PC and consoles, it also has a magnetic charging dock. It comes in two varieties, a green-colour highlight for the Xbox One and a blue-colour highlight for PS4. This distinction is brought about by the different chat protocols in the different consoles, therefore, Xbox brand will not work on a PS4 console and vice-versa. However, both of these varieties will work on a PC. The speakers in the A50 produce nice, full-bodied audio that works well for gaming. The surround sound is kind of woody, even with the EQ adjusted to cut low-mids and boost high frequencies.
It is clearer running in stereo mode with surround turned off, but even then this headset wouldn't be my first choice for listening to music. Fortunately, I found that slight EQ thickness worked well for games. It also has a relatively good battery life of about 15 hours. Despite their good sound quality and high precision microphone, they are a tad heavy and they can tire one's head easily.
3. Asus ROG Centurion 7.1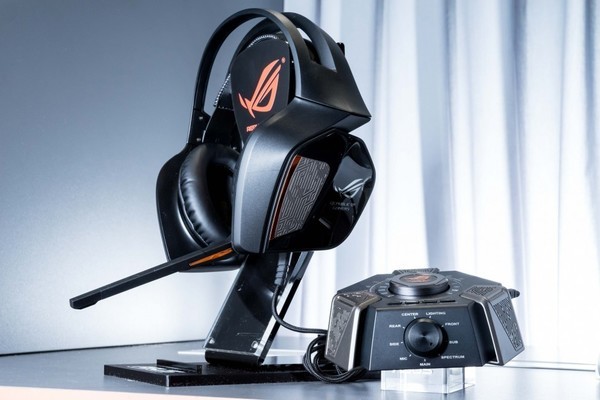 Price: $269.99
Rating: 4/5
Features:
True 7.1 surround sound with 10 drivers
Plug-and-Play USB control box
Ultimate comfort with interchangeable ear cushions
ASUS exclusive Sonic Studio interface
This beauty produces the best sound for a truly good gaming experience. It requires a number of procedures in setting up this beast but it indeed has a knack for producing superb sound waves. Not only does ROG Centurion 7.1 generate a true surround sound, but the onboard amp controls grant you complete control over the audio channel volumes being outputted.
Despite its crystal clear sound, this pair, like the Astro A50, is heavy and bulky. It can also only be used with its amp plus it is has lots and lots of cables. This is one of the best gaming headsets around.
2. Seinnheiser HD1 Wireless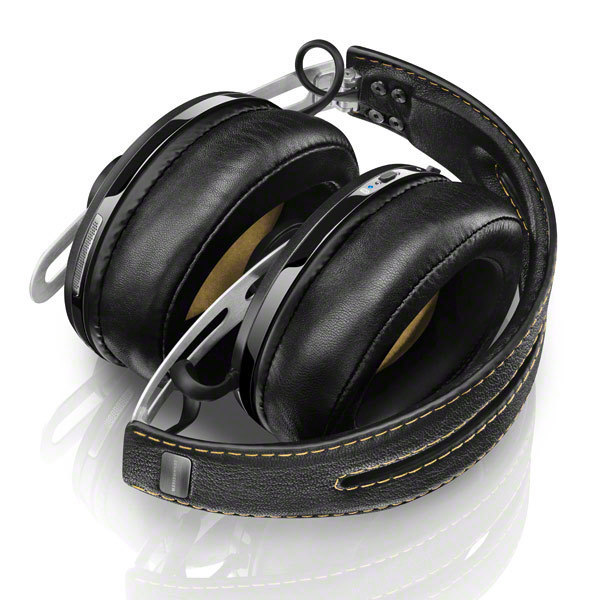 Price: $499.99
Rating: 5/5
Features:
Wireless connectivity using Bluetooth 4.0 and NFC.
NoiseGard hybrid Active Noise Cancellation (ANC)
22 Hour battery life
2 Built-in Microphones
Low profile optimized for use with a mobile device
The Seinnheiser HD1 is the best blend of wireless freedom you desire and the signature Seinnheiser sound that you deserve.
The NoiseGard technology gives this headphone an effective Ambient Noise Cancellation. The key features of the trademark Sennheiser sound are not lost on these wireless headphones. With the hybrid active NoiseGard technology effectively eliminating ambient background noise, the high-definition aptX codec highlights every aural tone in even greater detail. Furthermore, you can conduct crystal-clear conversations with the VoiceMax microphone – an integral part of these headphones, eliminating any need for an external mic.  
For its price, the Seinnheiser HD 1 exceeds all expectations. It is indeed a must have pair of headsets.
1.Bose QuietComfort 35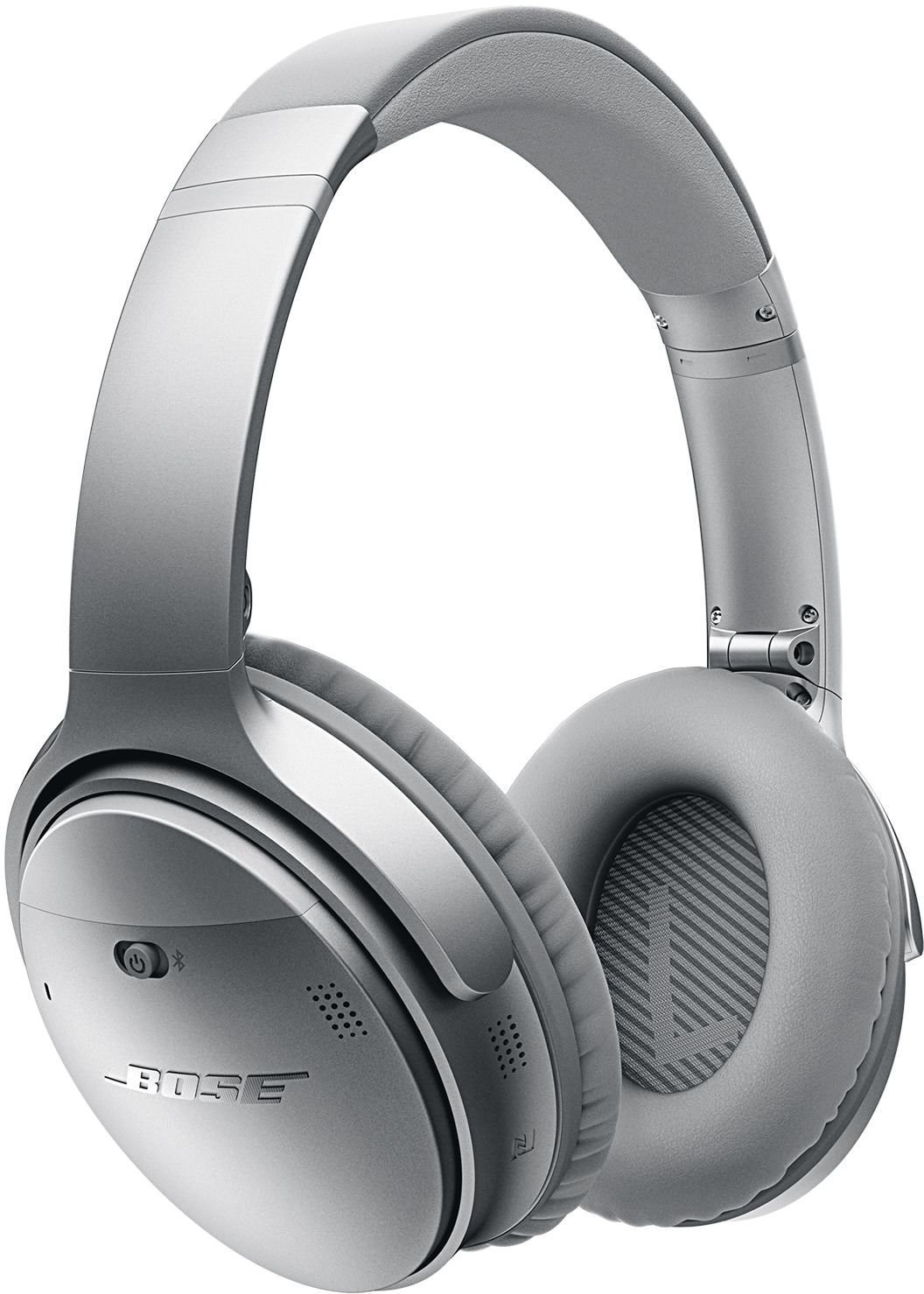 Price: $349.00
Rating: 5/5
Features:
World-Class Ambient Noise Cancellation
Wireless technology courtesy of Bluetooth 4.0 Technology and NFC
20 hour battery life
Noise-rejecting dual microphone system.
It was no hard choice coming up with the top spot for this list. Bose QuietComfort 35 headphone is the best piece out there. QuietComfort 35 has the best noise-cancelling so far and the features are premium. This headphone never goes on sale although it has been around for quite some time. Their key noise-cancelling feature, crystal-clear sound and its light weight makes it the best gaming headphones in the world.
You may also be interested in: