Top 15 Games Like Rogue Legacy (Games Better Than Rogue Legacy In Their Own Way): Page 7 of 15
Updated: 04 Jun 2019 9:45 am
​Perhaps your next adventure is in another castle.
9) Abyss Odyssey
Abyss Odyssey Gameplay
Abyss Odyssey is an action adventure game that uses mechanics from fighting games. Each character comes packed with a set of normal moves as well as special moves. There are also universal techniques that experts can use to perfection and movement options that any character can use.
Don't get too comfortable just because you're getting used to a level and playing pretty good as a result. The levels are procedurally generated. This means that every playthrough is different from one another.
There are up to three hero characters that you can unlock in your journey that are fully customizable right down to the armour they wear, the stats they specialize in, and the skills they master. But if you use your character's Ultra attack, you can even steal an enemy's soul and play as them. They are also just as mechanically deep as the heroes.
If going solo isn't your style, you can experience the adventure with up to three friends in local co-op multiplayer. Or if they've betrayed you for the last time and you want to beat your friends up, you can challenge up to three friends in a competitive duel to the death.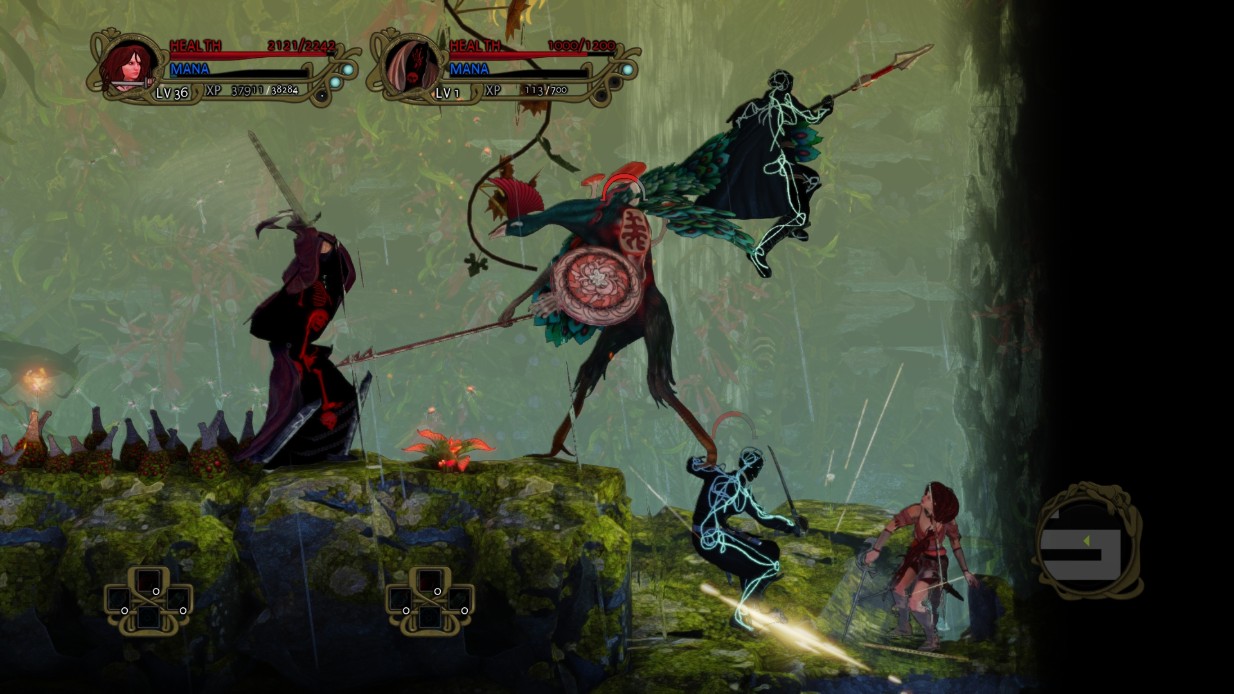 It's Dangerous to go Alone! Bring a Friend: Conquer a variety of foes with a friend in tow. Helpful especially if you don't like to tackle the adventure solo.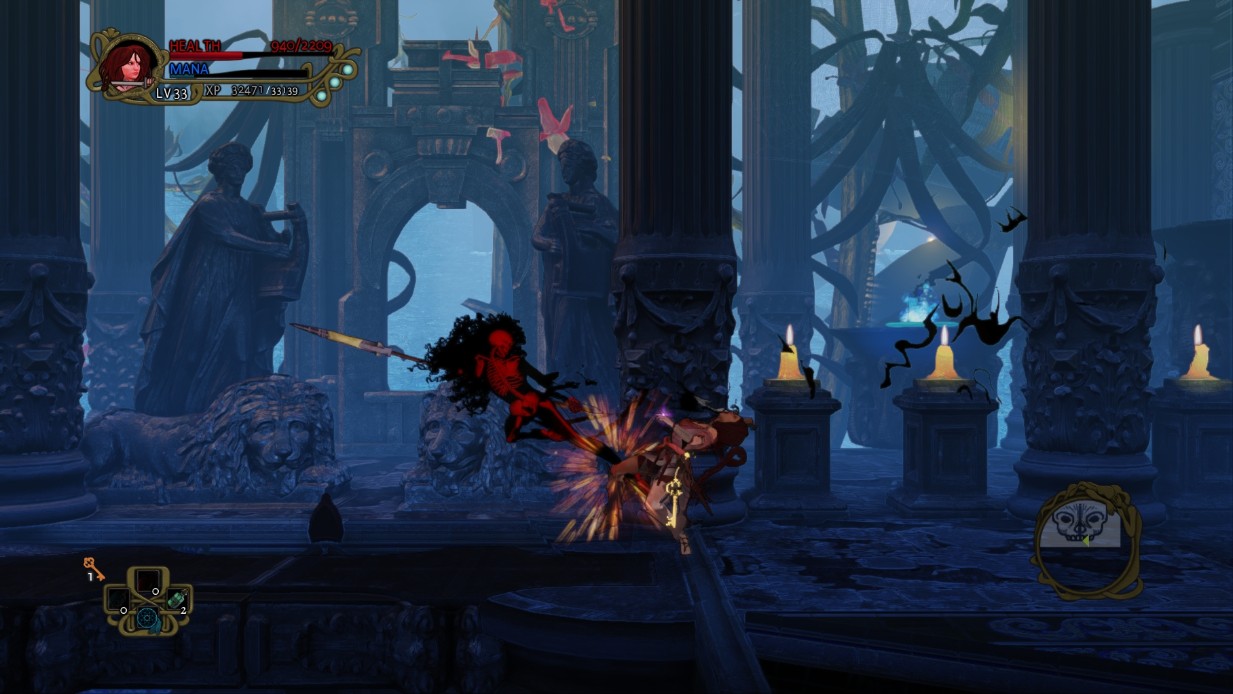 FOOT DIVE: The player is experiencing some trouble with that crimson skeleton. There will be many dangerous foes on your journey. Especially if you have bad luck with the level made for you.
Image Gallery