Top 15 Games Like Rogue Legacy (Games Better Than Rogue Legacy In Their Own Way): Page 2 of 15
Updated: 04 Jun 2019 9:45 am
​Perhaps your next adventure is in another castle.
14) The Vagrant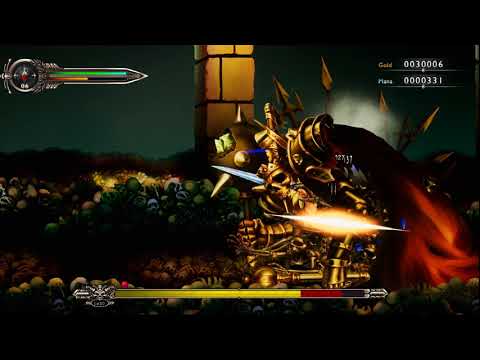 The Vagrant Gameplay
The Vagrant is a 2D Action RPG that stars a blonde woman known as Vivian the Vagrant and takes place in the beautiful, hand-painted land of Mythrilia.
Vivian is a sellsword who finds herself exploring the lush lands of Mythrilia to find out the truth of her bloodline and reunite herself with her family by following her lost father's research.
Wolves will lunge at you to literally get a piece of you, giant hogs will try to run you down, skeletons with two swords that won't hesitate to use to slash you, and many more obstacles await Vivian in her adventure. Defeated foes can also be logged into Vivian's Monsterpedia for any completionists.
Vivian is more than capable of defending herself though as she comes with a sword and she will find many more weapons and armour pieces to take from enemies, find on the ground, or to buy from stores. She can also improve her performance in combat by enchanting her equipment.
Battle at Sea: Vivian is on a boat combatting some foes. The boat in addition to the rain and background really shows how beautiful The Vagrant's art style really is.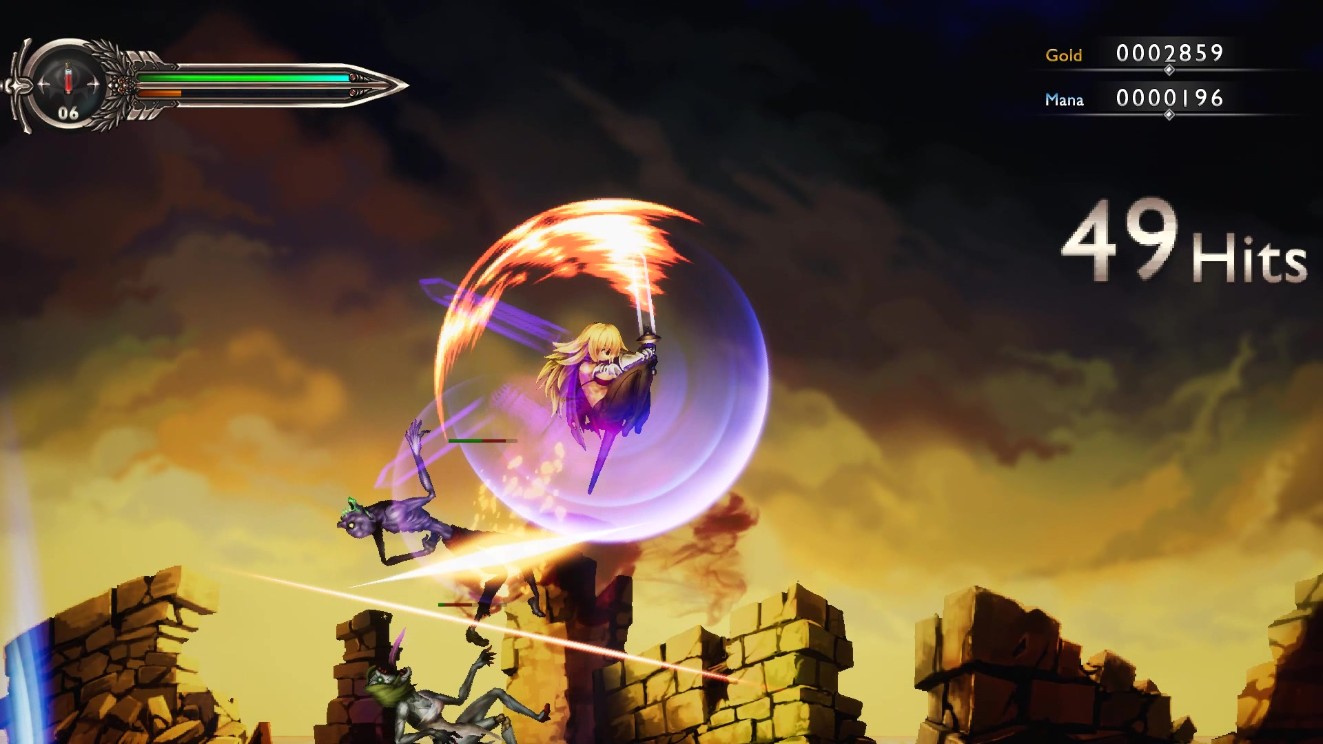 ULTRRAAAAAAA COMBOOOO: Vivian is using her sword to cut down some zombies, and has amassed a chain combo of 49 hits.
Image Gallery