Top 15 Games Like Resident Evil 7 (Games Better Than RE7 In Their Own Way): Page 7 of 15
Updated: 15 Jan 2019 7:05 pm
The definition of the perfect family dinner, with the Baker Family, everything's always "Fresh".
9. Amnesia: The Dark Descent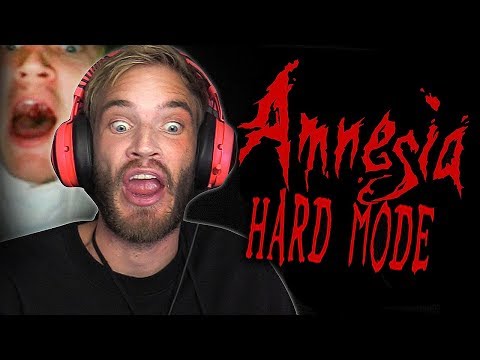 Amnesia: The Dark Decent Gameplay
Placed into a Survival-Horror game setting, you play 'Daniel', a young man from London, who awakens in the dark empty halls of the 'Prussian Brennenburgh Castle, left with no memories of yourself or your past. Your memories start to fade away, into darkness, your mind is everywhere, yet a strong feeling you're being hunted remains, you know you must escape this dark and foreboding Castle, while trying to maintain your sanity by avoiding Monsters, and other terrifying obstructions: Uncovering dark secrets, solving Physic-based-Puzzles, and interactions such as fixing machinery, as well as opening doors. You are left with only diary journals and flashbacks.
You're living through your own nightmare an adventure that is so realistic it's scary! No weapons with this one, you must find hiding places, or barricade doors, sneak around trying not to be seen, if a monster sees you, you better run fast! But in this Horror-Game I do sense a murder.
Trapped in a Dark Horrifying castle, being hunted by the evil within, Imagine how fast your heart will race when you run into this "thing".
Uncovering the sinister secrets, try not to gag. Gore factor is off the charts.
Image Gallery