Top 15 Games Like Resident Evil 7 (Games Better Than RE7 In Their Own Way): Page 2 of 15
Updated: 15 Jan 2019 7:05 pm
The definition of the perfect family dinner, with the Baker Family, everything's always "Fresh".
14. The Sinking City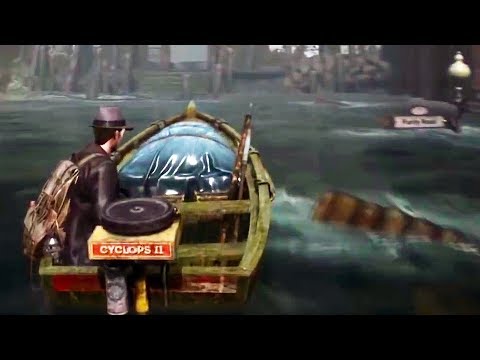 The Sinking City Gameplay
The Sinking City takes place in Oakmont Massachusetts, a city with so many secrets buried beneath a mysterious flood, as you take on the role of Private-Investigator Charles. W. Reed, your goal: to explore the strange land before you, and gasp in 'awe' as you begin uncovering the dark sinister secrets, that this twisted world has to offer. No maps, just you, and your casebook full of evidence that you have collected throughout the game as you go.
A true 'American Horror', full of Horrifying-Monsters, and an 'eerie' dark-presence, along with a great force driving the whole town completely mad. But don't worry there's a concentration mode that helps reveal things others can't see, let's call it Spidey Sense, it definitely gives you more of an upper-hand with everything that comes before you. Oh, and you are also supplied with Proper weapons to help blow heads off with no problem. This 'Sinking City' is no match for you, along with your ability to defeat and uncover, all that it has to offer.
Sink into a city full of darkness, and jaw gripping terror. Destroying the evil that lurks about.
Blow the dismembered creatures guts everywhere, but watch out, you never know what's lurking behind you.
Image Gallery