Top 15 Games Like Resident Evil 7 (Games Better Than RE7 In Their Own Way): Page 10 of 15
Updated: 15 Jan 2019 7:05 pm
The definition of the perfect family dinner, with the Baker Family, everything's always "Fresh".
6. System Shock 2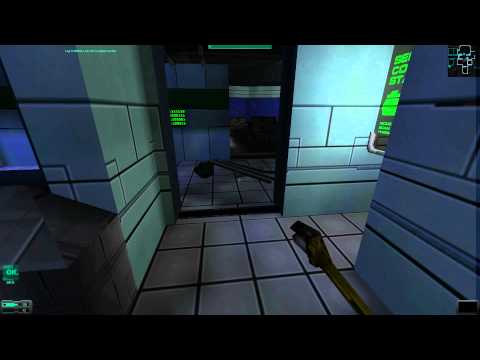 System Shock 2 Gameplay
All aboard the Van Braun Starship, in a cyberphunk depiction of 2114, a universe in which the Earth has already reached out and colonized the solar-system, where it all takes place. 'System Shock 2' is a beautifully crafted First-Person shooter game, that combines raw action with horror and suspense, that delivers a very different gameplay experience unlike anything on the shelves. You play a lone soldier, trying to stem an outbreak of genetic infection. The game blends Exploration, FPS, RPG elements involving developing unique skills and traits such as hacking, plus your psionic abilities. With a frightening atmosphere that is incredible in so many ways, amazing level of detail, even the audio adds to this amazing experience of survival, and horror. Kill bad guys, be careful who you trust, because not everyone is who they say they are, oh and always remember there's always someone-or-something watching you. Keep an eye out for the security cameras. Wits is key, to making it out alive with this one.
Take down, and blast away the infectious monsters, before they get a-hold of you, and defeat you!
Shoot Down anyone or thing, that crosses your path.
Image Gallery