Top 15 Games Like Resident Evil 7 (Games Better Than RE7 In Their Own Way): Page 5 of 15
Updated: 15 Jan 2019 7:05 pm
The definition of the perfect family dinner, with the Baker Family, everything's always "Fresh".
11. State of Decay 2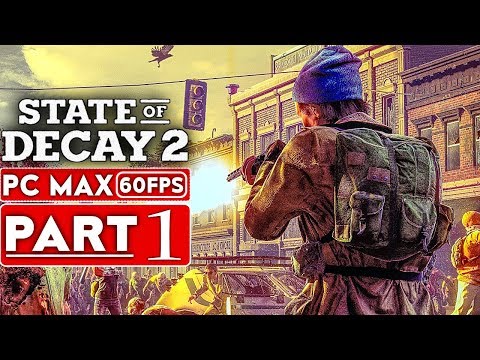 State of Decay 2 Gameplay
In my opinion; an open-world battle for survival against the Zombie-Menace is the right kind of post-apocalyptic fun, played in a third-person view, featuring cooperative gameplay.
You're thrown into a world ravished by infection, you have a lot to manage, like, combat, resources, and base operations, which is a plus for those that love to be in control of everything, just given the perfect amount of creative ability. You have to build a shelter, and work to cleanse the community of the bloody plague, far, far away from you and the base.
Weapons are the key to success but no worries, you have buck loads! Ammo is scarce and must be scavenged or crafted, same with the weapons. Kick ass guns, mean bats and sick machetes, make for strong-combat, which will truly get the job "well" done.
Blood, Guts, and Glory! Hack, and Slash, and blow some Zombies brains out!
When I say in your face action, I'm not even kidding!
Image Gallery