Top 15 Games Like Resident Evil 7 (Games Better Than RE7 In Their Own Way): Page 4 of 15
Updated: 15 Jan 2019 7:05 pm
The definition of the perfect family dinner, with the Baker Family, everything's always "Fresh".
12. Resident Evil 2 Remake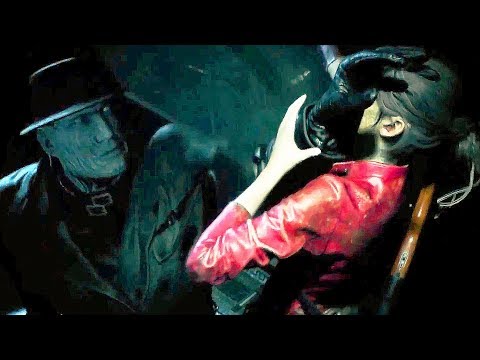 Resident Evil 2 Remake Gameplay
 An amazing third-person shooter, Survival-Horror game sure to keep you playing until the end, this Resident Evil is unlike the rest, instead of fixed camera angels, you're given a different perspective with an "over-the-shoulder" type view. You're thrown into a world, where a disastrous infectious T-Virus Outbreak has entered into Raccoon City with vengeance as it has transformed its population into deadly Zombies. Control the destiny of the character you choose to play, either "Leon Kennedy, or "Clair Redfield".
The fate of the city is in your hands, as you work to uncover the terrifying truth of the massive-attack that is unleashed upon you. Take on Various puzzles, deal with the heart pounding audio, and of course watch out for the evil Zombie-Dogs. You have the ability to modify firearms better than in most other Resident Evil games. Keep your wits if you want to survive the nightmare around every corner, seeing as relentless Zombies, and hideous-Monsters are all out for a taste of your blood. Jump into this completely new level of terror, an experience you'll never forget.
Slay the Zombies, and monsters, watch blood and brain juice fly, as you conquer, and save the city around you.
Get up close and personal,  slash 'n' hack Zombies brains open as, they grip onto you trying to make you their dinner.
Image Gallery