Top 15 Games Like Resident Evil 7 (Games Better Than RE7 In Their Own Way): Page 13 of 15
Updated: 15 Jan 2019 7:05 pm
The definition of the perfect family dinner, with the Baker Family, everything's always "Fresh".
3. Alien Isolation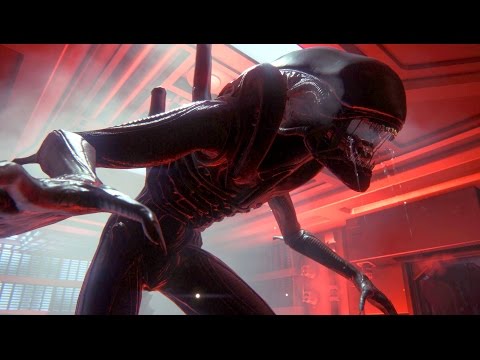 Alien Isolation" Gameplay
Knock, Knock. Who's there? A horrible Alien, that's trying to kill you. In this dark atmosphere, you play a character by the name Amanda Ripley, your goal:  investigate what happened to your mother 15 years after her spacecraft crashed. Which has since been found. Now you want closure as you set out to find answers.  
But there's One Horrible Alien, which will kill you while you're running away, or while thinking you're safe hiding under the table. This Alien, will play games with you, and your mind. There's buck-loads of creepiness, you can't kill it, only outsmart it. In space no one can hear you scream. Heart racing horror survival game that is awesomely terrifying.
Watch out, danger is everywhere, you're never truly safe.
Scare the Alien away, with your not-so-powerful weapons.
Image Gallery