Clinkz Counter: The Best Ways To Counter Clinkz (2019 Edition)
Updated: 14 Jan 2019 10:18 pm
The Face Of Death
Bone Fletcher
Clinkz is a Position 1 carry that possesses significant solo gank potential and outputs ridiculous amounts of physical dps. Clinkz triumphs against squishy heroes that prefer to cast spells and stay split apart, and can snowball against such teams in a way that can seem insurmountable – however in Dota 2 there is always hope and this guide shall provide the strategies required to counter this strong carry through picks, items, and general game sense. His Bio and a brief overview can be found here.
Heroes that Counter Clinkz
5 & 4. Bounty Hunter / Slardar, Counter Rating 75/100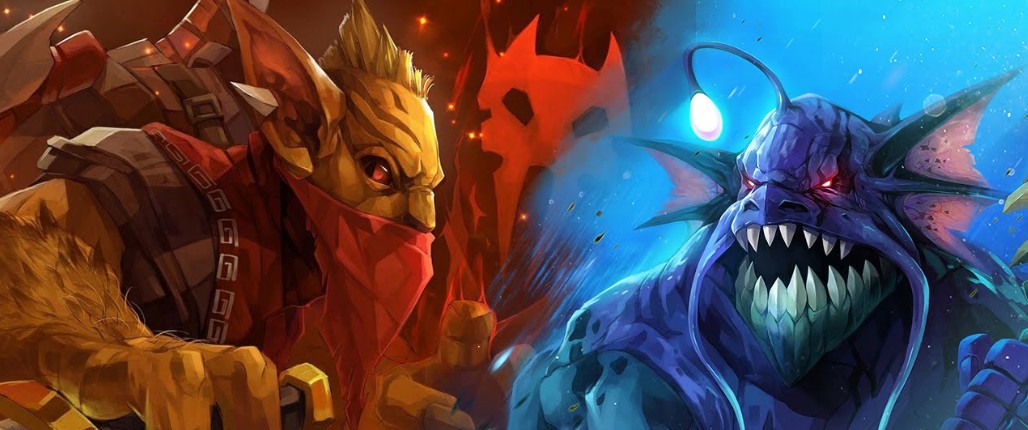 Just Ult him. Keeping vision on Clinkz is the best way to counter him, crippling his ability to set up ganks during the duration and making him afraid of being ganked as well.
In lane Slardar can pressure Clinkz with bash set ups, usually when paired with a stunning support such as Lion. Clinkz losing his old Ult makes him squishier than he's ever been and he was already fairly squishy so Amplify Damage provides two major bonuses against him. Bounty Hunter can roam and gank him early with Dust and the movement speed Track gives can help chase down a Skeleton Walk Clinkz sometimes.
3. Meepo, Counter Rating 80/100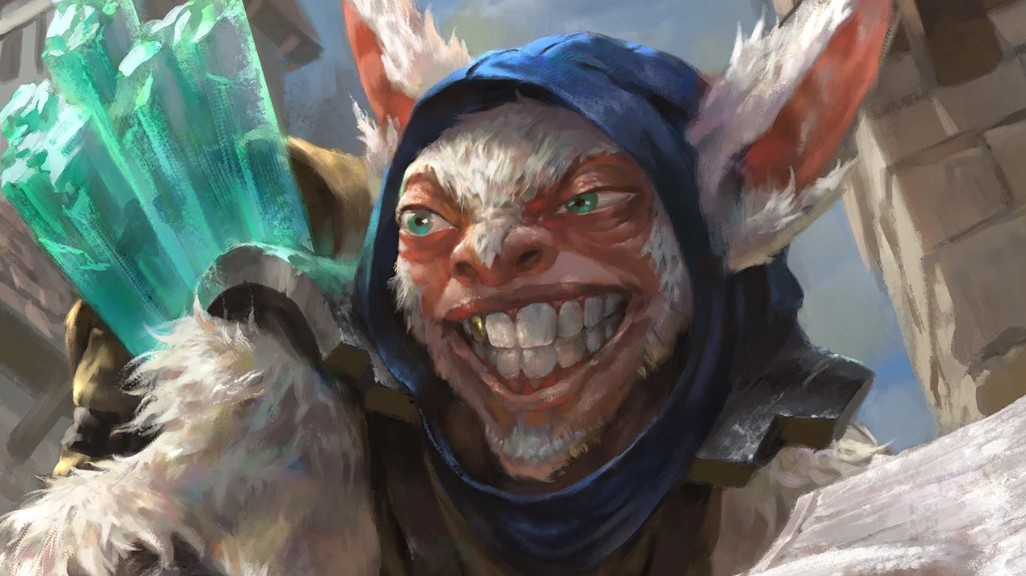 Ethereal Blade – One of Meepo's main items and it can be used to save a Meepo from Clinkz and afterwards all the remaining Meepos just net and kill him.
Earthbind – Cannot net an invisible Clinkz but if used on Clinkz prevents him from Skeleton Walking away. Extremely effective in keeping Clinkz in place and killing him.
Dodge Clinkz in lane and focus on your own Meepo game, with team help you can gank Clinkz early with Earthbind and follow ups, otherwise a jump with Blink Dagger can allow you to gank a farming Clinkz which is a valid role reversal as Clinkz usually prefers to gank farming heroes.
2. Phantom Lancer, Counter Rating 85/100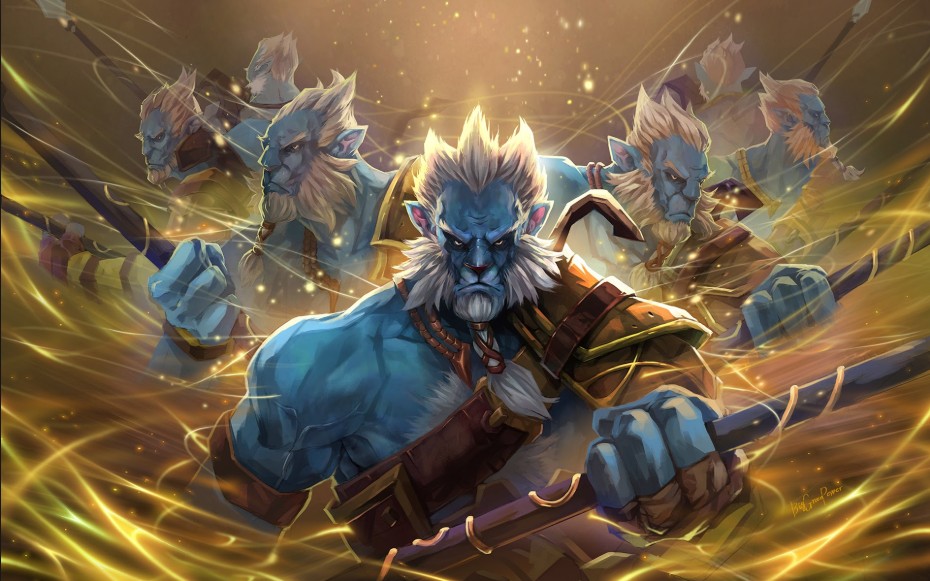 Doppelganger – If Clinkz is going Solar Crest/Desolator then using this ability to get across terrain can simply allow PL to survive.
Hard for the Clinkz to find the real PL in a gank sometimes.
Manta Style – This hero almost always buys this item which can purge off Orchid effects and allow proper Doppelganger usage to escape or fight.
Most likely PL won't run into Clinkz in lane and even if he does the match should be fairly even. Farm and out carry Clinkz, when PL has Diffisual and Skadi he can even turn and kill Clinkz quite easily. Play your game not his and make sure Manta Style comes before his items.
1. Enchantress, Counter Rating 95/100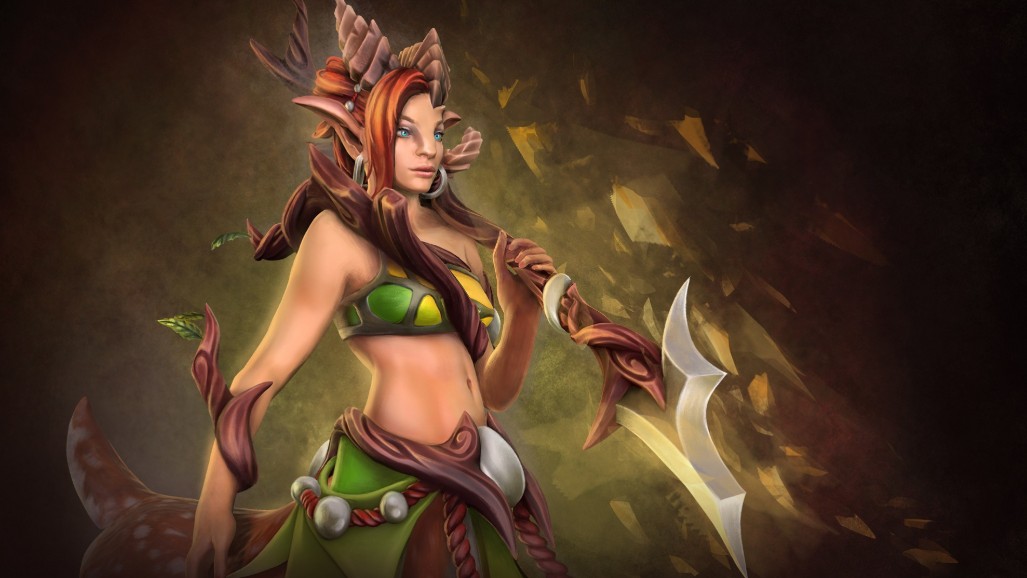 Untouchable – Enchantress' greatest asset against Clinkz directly counters his crazy attack speed and makes it extremely difficult for him to harass her out of lane with his high damage.
Enchant – The basic dispel can remove Clinkz's Skeleton Walk which leaves him visible and gets rid of his significant movement speed bonus which can get him out of trouble while also applying a valid slow on him.
Having a Centaur or Troll creep in the right position can stun or hold Clinkz in position allowing Enchantress to run away.
Simply dominate Clinkz in lane with this hero and cripple his farm. Clinkz requires proper snowballing to be maximally effective so bullying him in lane is one of the best ways to make sure he never becomes an issue. Trade with him as much as possible as Untouchable will prevent him from efficiently trading, set up ganks on him with Enchant and he will suffer for the entire game.
Heroes Clinkz Is Strong Against
4. Huskar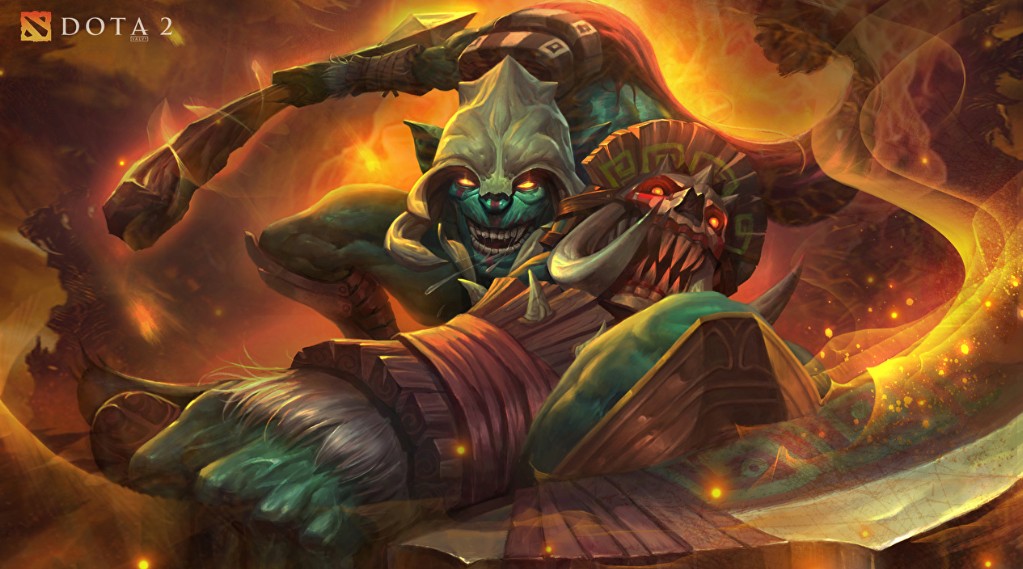 Huskar struggles against high physical damage and Clinkz can bully him out of lane quite easily and win the CS war by a fair margin.
Clinkz's ganks against Huskar will be effective throughout almost the entire game and can force Huskar to build a Halberd which he wouldn't normally want to build until later on.
 In lane just keep Orb walking against Huskar and he will have to leave. Once Clinkz has Orchid or Desolator killing Huskar is quite easy.
3. Phoenix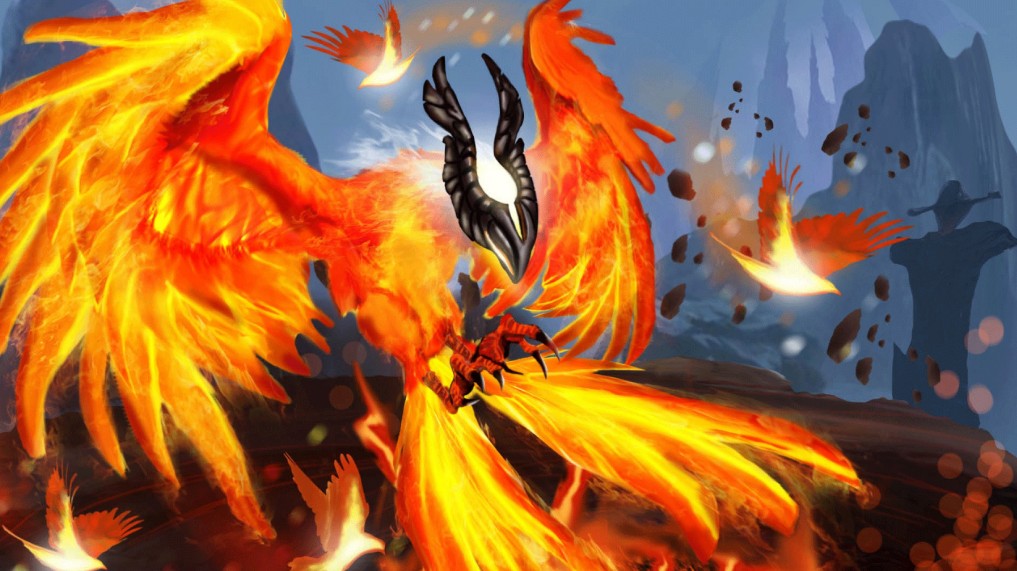 In lane Phoenix does not have great armor and will take more damage trading with Clinkz.
Phoenix's greatest strength is Supernova which Clinkz naturally counters with Strafe.
As a Clinkz player just harass Phoenix in lane then in team fights Strafe and focus down the egg.
2. Visage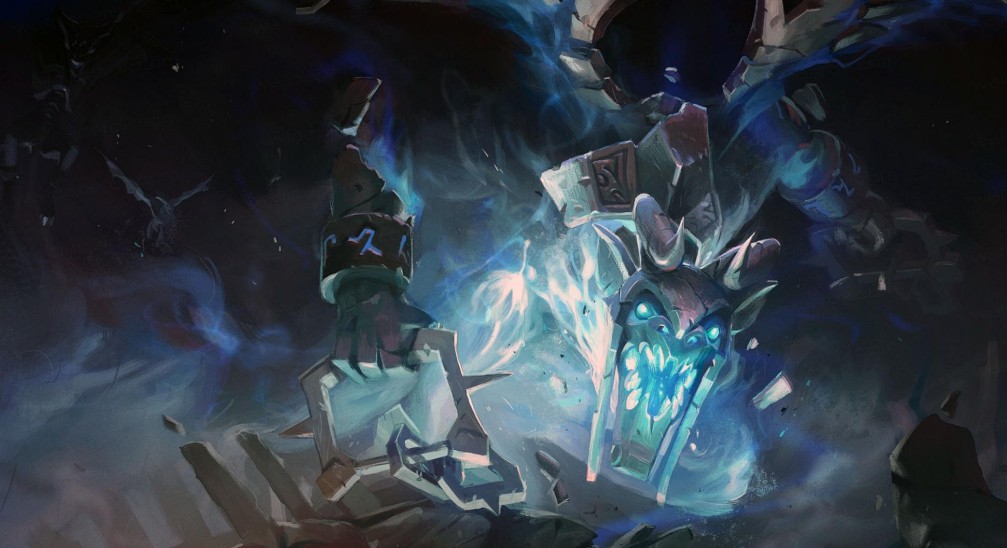 Clinkz's high physical dps can take down familiars quite easily which is a large portion of what Visage contributes.
Clinkz can shred gravekeeper's cloak quite easily which is part of Visage's tanking capabilities.
Clinkz will win the CS war against Visage in lane and then be able to hunt him forever.
1. Squishy Supports and Casters (CM, Lion, QoP, Zeus, Invoker, etc)
Most of these heroes do not have escape options, and the ones that do are all countered by Orchid or Scythe.
Desolator Clinkz can shred all of the armor of most of these heroes and kill them in just a few hits which sometimes doesn't allow time to use stuns on him and if he has BKB it won't matter.
Clinkz can kill these heroes at any point in the game making him a valid all around counter.
Items That Counter Clinkz
This is the most important part to understanding how to survive Clinkz, especially as a support. There are various items that can stop Clinkz from getting free kills and snowballing and it is important to understand when to buy the items, and how to properly use them.
There are two general paths Clinkz can take to activate: Soul Ring → Medallion → Solar Crest/Desolator or Orchid. It is important to keep in mind which build the enemy Clinkz player is going as this will inform which items to build.
TP Scroll, 50g – A general rule in Dota is to always carry a TP which is made easier by having a separate inventory slot for the item now. TP counters Clinkz because he generally does not have a way to interrupt the channeling without killing or buying Scythe of Vyse or Nullifier. If Clinkz ganks you then the best option is to hide around the nearest tree to fog him then immediately TP out. It is important to try and fog Clinkz first as it buys valuable time during the channel, however, if you are significantly tanky enough you can risk a straightforward TP.
Linken's Sphere, 5050g – If Clinkz is building Orchid or Scythe then Linkens can block the actives of these items and allow you to react to his initiation which is a vital part of survival or can even allow you to turn on him and cast your own spells. Keep in mind Linken's does not block Medallion or Solar Crest so if Clinkz is going for that kind of build Linken's will be much less effective. Later in the game Clinkz can opt to also purchase a Nullifier or Hurricane Pike which he will be able to use to pop Linken's before using Orchid or Bloodthorn or Scythe, if fast enough it is possible to react with a BKB activation to prevent further initiation however this is difficult.
Ghost Scepter, 1500g – Supports enjoy this option against Clinkz as until he has a Scythe or Nullifier there is simply nothing he can do but watch you become ethereal and TP out.
Glimmer Cape, 1950g – A common support pick up for escaping and it functions perfectly against Clinkz until he picks up his own Dust or Gem, keep eyes out on what Clinkz has in his inventory when you're lucky enough to spot him.
Manta Style, 4700g – Carries that build Manta Style enjoy a decent escape method against Clinkz with this item, again unless Clinkz has Scythe or Nullifier there isn't much he can do than watch you purge off his Orchid or otherwise create confusion in the middle of his important dps period by spawning illusions. If Clinkz has Solar Crest and Desolator and guesses correctly it is still possible for him to shred squishier heroes even with this option.
Aeon Disk, 3350g – Without Nullifier Clinkz suffers to finish a kill through Aeon Disk's activation.
Black King Bar, 4050g – Perfect choice against Orchid Clinkz builds as most carries already want BKB.
Eul's Scepter of Divinity, 2750g – If playing a hero with a valid escape method such as Ember Spirit or Queen of Pain then Eul's, which those heroes already prefer to build, allow them to purge off Clinkz's Orchid, or if Clinkz is building Solar Crest/Desolator allows them to Eul's Clinkz and escape. Eul's gets worse later in the game when Clinkz can have Scythe or Nullifier or when Clinkz has a BKB.
Heaven's Halberd, 3500g – Great against most Carries, offers Evasion and a Disarm effect.
Gem of True Sight, 900g – Sometimes seeing Clinkz when he doesn't expect it allows a counter play.
Dust of Appearance, 180g – Blind dust can be used to counter gank an unsuspecting Clinkz, and  when ganking Clinkz this item is vital.
How To Outsmart a Clinkz Player
Warding – Keep an eye out for where Clinkz is ganking your teammates and place Wards where Clinkz would have to move through in order to give your team an advantage against his movements.
Group together – Clinkz prioritizes in killing heroes split apart, when two or more are together it becomes significantly harder for Clinkz to snowball by solo ganking.
Go on the offensive – Before Clinkz has his starting items he is a weak hero against ganks, buy Dust and take the fight to him early and often.
If a teammate has Gem or Necro 3 stick around them as they will be generally safer vs Clinkz than others.
Be smart with the item timings, as mentioned before keeping an eye on what items Clinkz is building and responding with the proper items is vital.
Burning Army can provide decent sustained damage during a fight, try to avoid where he places it. The ability also has a high cooldown so try and fight during the times it is down.
Before BKB Clinkz is very vulnerable to ganks with detection, keep an eye out for his items and punish him if he gets greedy.
Image Gallery