15 Most Expensive Magic Cards (2019 Edition): Page 9 of 15
Updated: 14 Feb 2019 1:47 am
The legendary, mortgage-paying power nine.
7. Mox Ruby (Alpha)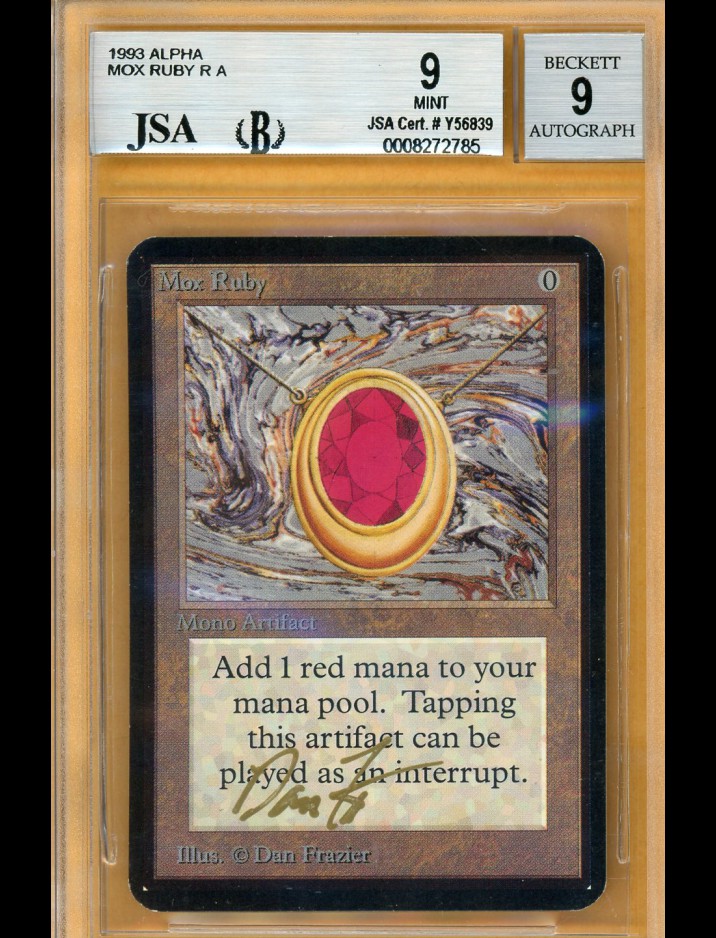 Mox Ruby can be used in many classic combos. You can use this to pay for the fireball in a Channel-Fireball. 
Mox Ruby feels like a Mox apart from Emerald and Pearl. It's a zero-mana artifact that can help cast (more) Lightning Bolts or a Wheel of Fortune on turn one. It's an artifact that fits well into its color identity. One red mana just means a lot more than one mana of any other color.
There are so many wonderful one mana red spells in a color that cares about cheap artifacts, that this might be my favorite mox. There are too many applications of Mox Ruby to list. From goblins to combo to burn, sometimes all you need is a little more oomph. Oomph costs approximately $4,699.99, Alpha printing.
Image Gallery