15 Most Expensive Magic Cards (2019 Edition): Page 8 of 15
Updated: 14 Feb 2019 1:47 am
The legendary, mortgage-paying power nine.
8. Ancestral Recall (Alpha)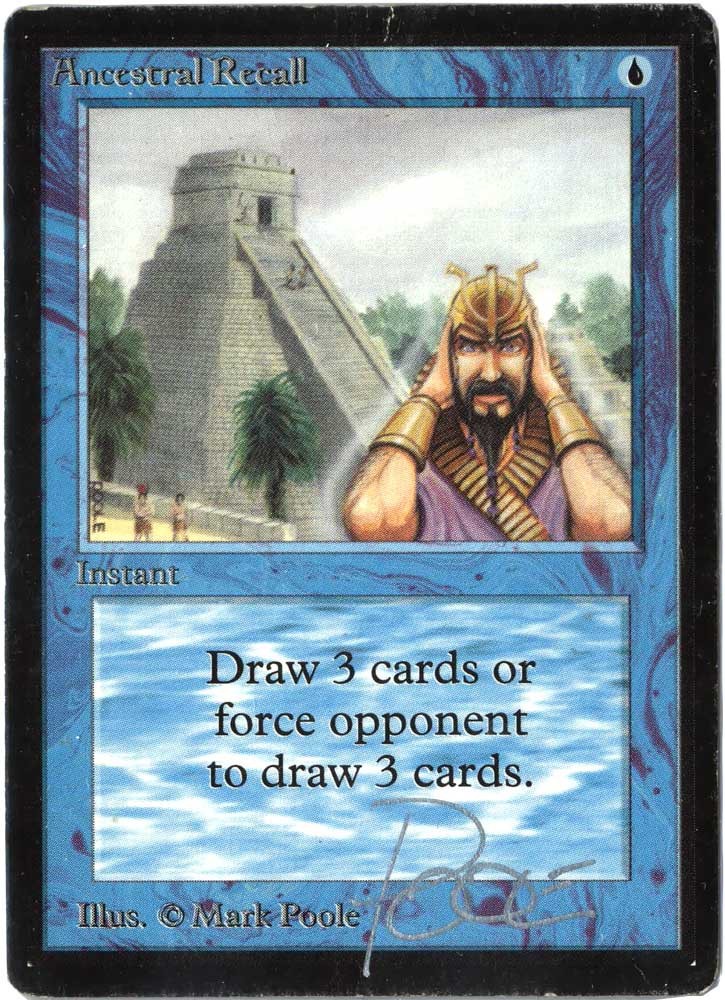 Ancestral Recall can be used to get hugely ahead of your opponent or by making them draw their last cards. If your opponent were to draw a card but can't, they lose the game instead.
The secret best card in magic. It's hard to imagine, but there was a time when the value of drawing cards was unknown. Every player learns that drawing cards the most fun, but not all learn that it is the most important part of the game. How many cards you have represents how many options there are available to you.
How many games have you lost because you didn't have the lands you needed? The cards in hand? That creature or removal spell that would have clinched it? A lot I'm sure. Imagine getting three more for only one blue mana. Whenever you would like. Sounds too good to be true, right? A twentieth of your library, 5%, for one blue mana. Turn one. Sign-ups are $4,650, NM, Alpha printing.
Image Gallery