15 Most Expensive Magic Cards (2019 Edition): Page 7 of 15
Updated: 14 Feb 2019 1:47 am
The legendary, mortgage-paying power nine.
9. Tundra (Alpha)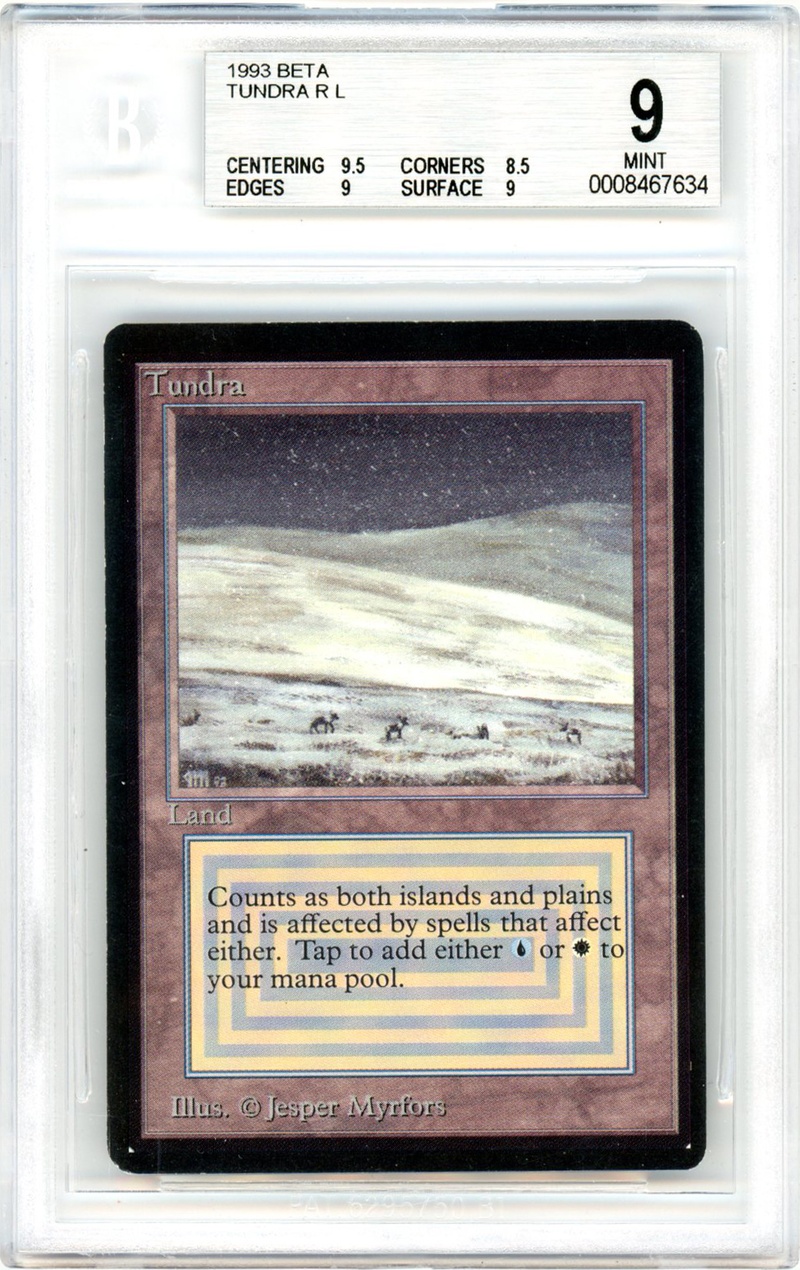 Tundra has been a favorite of control decks since Magic begab. Miracles may be the most infamous of these decks as of late. 
The second most feared card in magic is Tundra. Blue-White has long been seen as the cornerstone of a very particular type of control deck: draw-go. Draw-go decks seek to draw a card, play a land and pass the turn. They want to lie in wait to see what you do. They do this to make sure every time they answer a question they do so efficiently, and ideally before you get to do anything or have a say in the matter.
From Miracles to Stoneblade, these colors afford flexible threats backed with board wipes, removal, and counterspells - an answer for every situation you could imagine. Wizards has toned-down how they enable this archetype. Many players find it unfun and, well, controlling. If you want to test your mind and see if you can outwit, consider buying an Alpha Tundra for $3,999.99
Image Gallery