15 Most Expensive Magic Cards (2019 Edition): Page 6 of 15
Updated: 14 Feb 2019 1:47 am
The legendary, mortgage-paying power nine.
10. Tropical Island (Alpha)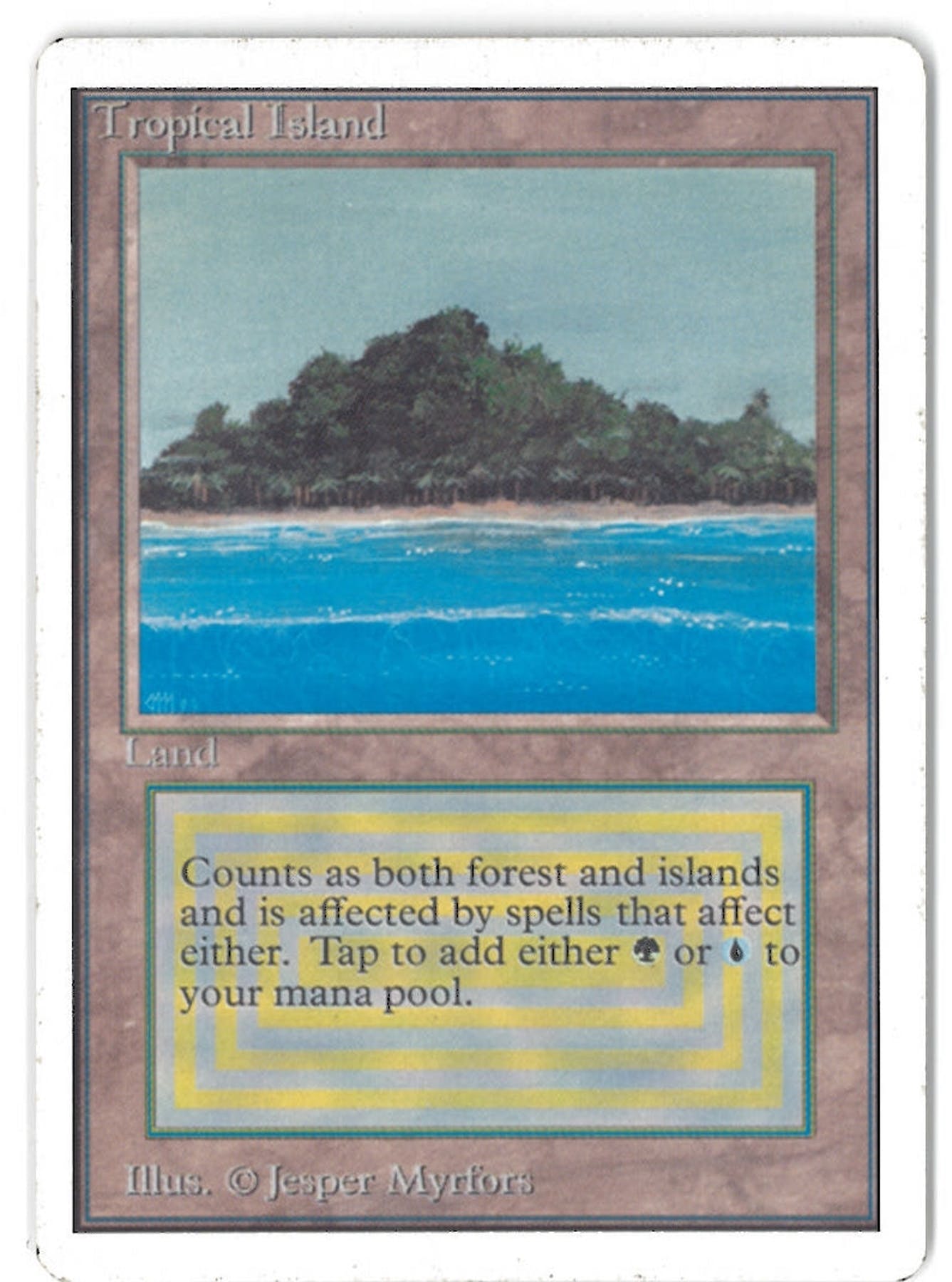 Tropical Island sees play in decks like Delver, Nic Fit, Oath and Merfolk.
Blue-Green is a color combination shrouded in mystery. At times they seem like opposites and other times they seem like natural complements. What is certain, though, is that Tropical Island can produce either of these colors of mana. This makes is invaluable, as there are some strategies that can only work with these two colors.
Decks that approach the game from unique angles, like Infect or aggro-control, often rely on the powers blue and green provide. You get access to card draw and counterspells from blue. These protect your aggressively-costed and evasive threats. Chip away at your opponent's life total while you tell them 'no', with a $3,700 NM Alpha Trop.
Image Gallery