15 Most Expensive Magic Cards (2019 Edition): Page 5 of 15
Updated: 14 Feb 2019 1:47 am
The legendary, mortgage-paying power nine.
11. Mox Pearl (Alpha)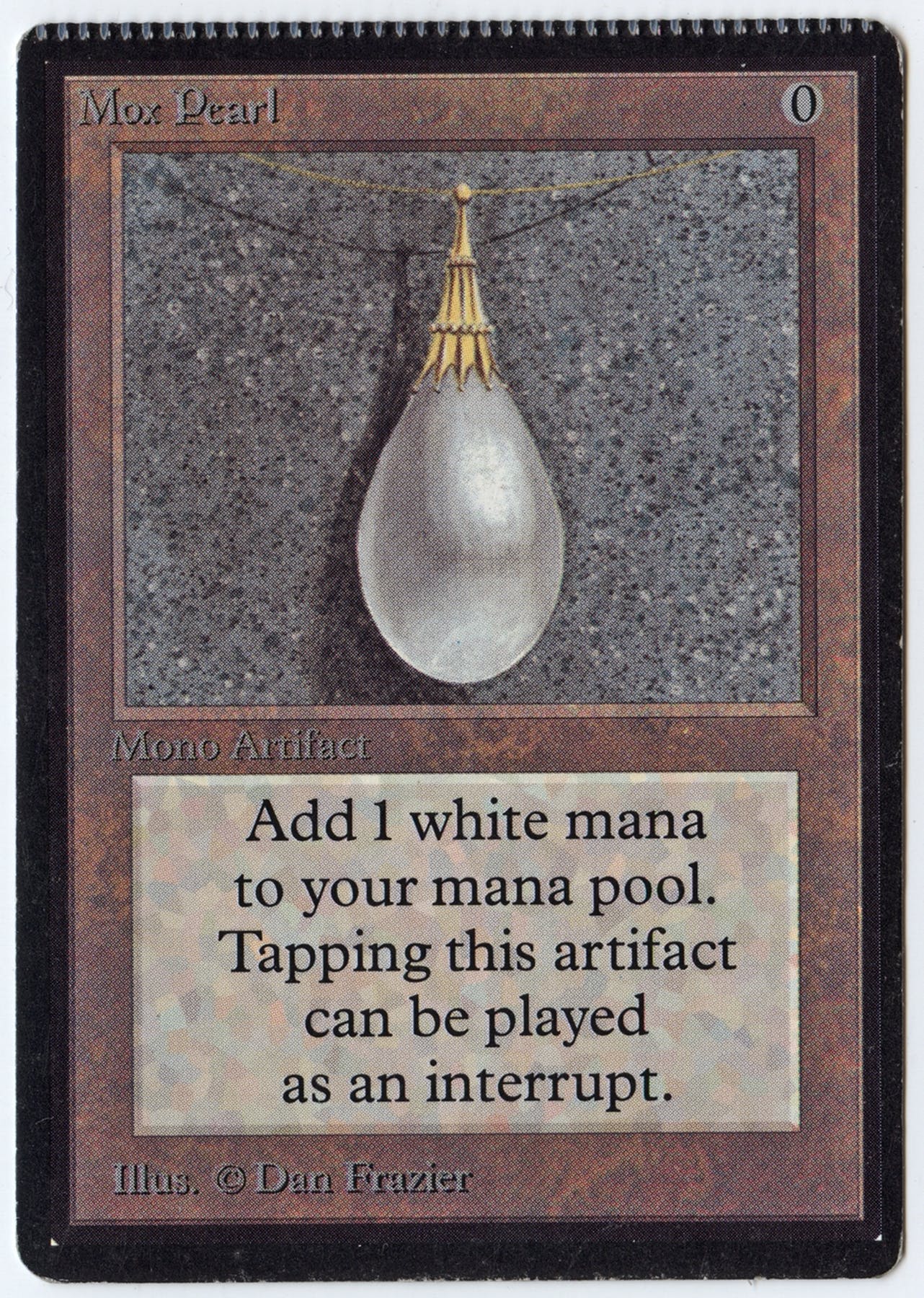 This Mox Pearl is crimped at the top due to an error at the press. While it can't be played in a tournament as it's marked, it commands a premiums from collectors of misprints and oddities.
The white moxen is usually used in one of three scenarios. Mono-white weenies, wherein it is a huge accelerant that can double the power of your first turns. In green-white where your goal is to disrupt your opponent's strategy. Or it is simply used to make one more mana at no cost.
Many decks play an off-color white mox for a bump in power. If you are playing a blue-black deck, consider how advantageous it would be to go from having two moxen to five. Then add a Black Lotus, Sol Ring, and Grim Monolith and you're looking at 8 incredible accelerants in a 60 card deck. Going all in on a strategy like that could start with a $3,600 NM Mox Pearl from Alpha.
Image Gallery