15 Most Expensive Magic Cards (2019 Edition): Page 4 of 15
Updated: 14 Feb 2019 1:47 am
The legendary, mortgage-paying power nine.
12. Mox Emerald (Alpha)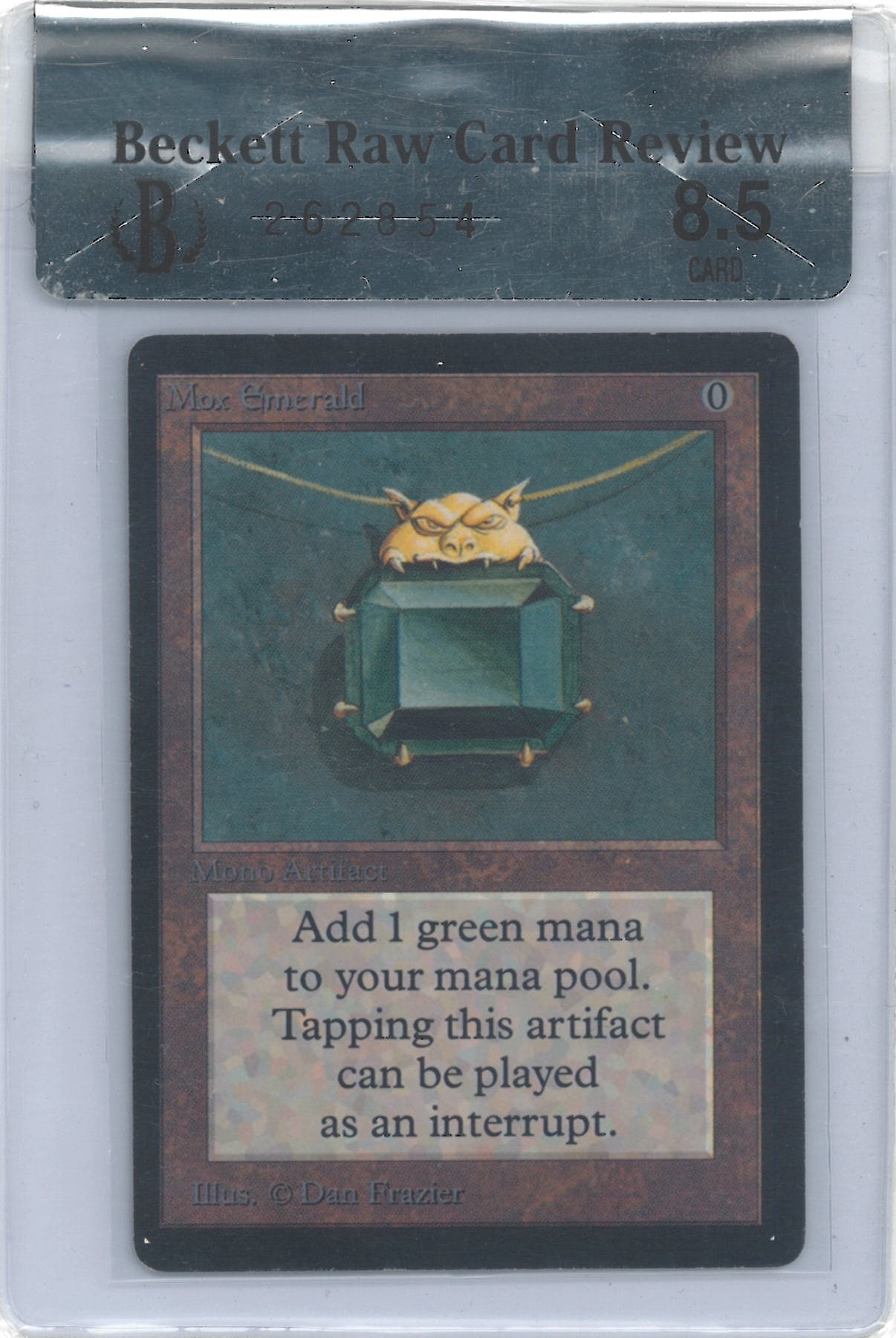 Mox Emerald gives you a second mana on turn one for free, enabling plays your opponent can't deal with.
Few words are as associated with power in Magic as the word "Mox". The term for a small, free artifact that produces some sort of mana. The older versions offered no drawback for mana of a specific color. Newer versions come at a higher cost in terms of resources but have more flexibility in production. These older versions are so good, however, that decks will often run them off-color just for the acceleration. Green mana can be used to pay generic costs, after all.
Vintage is the only format in which Moxen are legal, and they are restricted to one copy.  A blue and black deck might run one of each of the original Moxen just to have more free mana. If you're looking to ramp out a fatty with style, an Alpha Emerald will run you about $3,550 NM.
Image Gallery