15 Most Expensive Magic Cards (2019 Edition): Page 15 of 15
Updated: 14 Feb 2019 1:47 am
The legendary, mortgage-paying power nine.
1. Black Lotus (Alpha)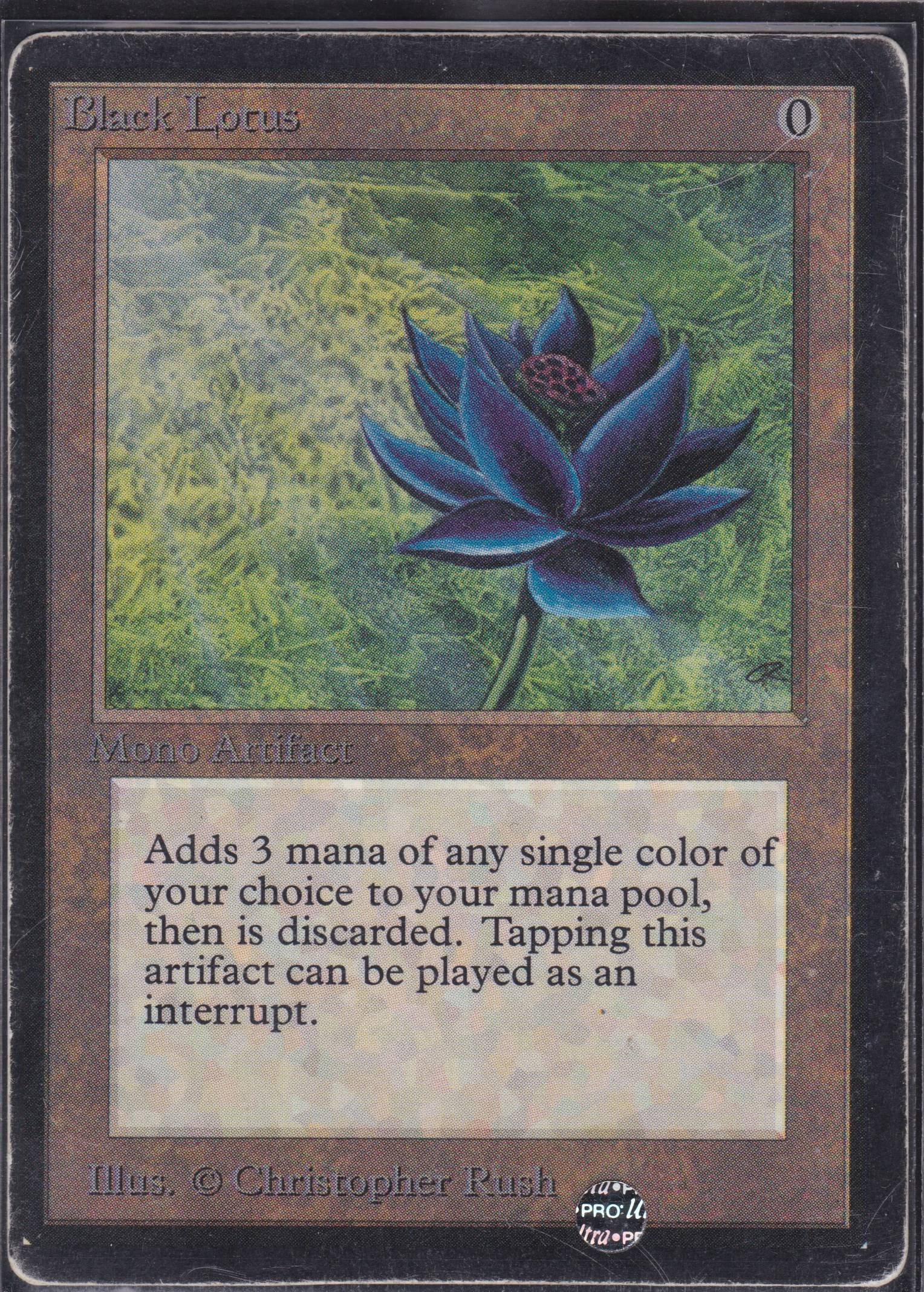 Black Lotus is a lot all at once. Some decks endeavor to reccur it from the graveyard, functionally keeping them turns ahead of their opponent. 
The most iconic Magic Card. The most powerful Magic Card. The crown jewel of the power nine. The card that could be traded for a house, or several cars, anyway. This card takes you three turns into the future. Combine it with a Mox or two and you could be casting your entire hand on turn one.
Storm decks might use this, a mox, and a card draw engine to play out a dozen spells in a turn to win the game. If you don't want to combo you can play a serious threat like Jace, the Mind Sculptor on turn one. A turn one black lotus can win you the game even in the slowest of decks, giving late-game plays early life.
While all Lotuses are collectors items, the prices vary widely. The early printing process at wizards had a lot more variability involved. Cards can gain and lose value based on the quality of the printing job, not just wear. While an NM Black Lotus from Alpha will run you $18,000, Lotuses have been sold for tens of thousands of dollars if they are graded high enough. A gem 10 lotus, the highest grading, was bought at auction for $100,000 and is for sale again for $125,000.
You might also be interested in:​
Image Gallery