Best FPS Games for PC in 2016 and Beyond
Updated: 17 Jul 2016 2:28 pm
Counter Strike: Global Offensive is the largest and most lucrative FPS on the market today
Don't miss out on these great FPS Games
One of the most popular genres in gaming history, the First Person Shooter (or FPS) exists in almost every gamer's library in some form. Whether it's the latest perennial Call of Duty, or the granddaddy of them all (Wolfenstein 3D), FPS games provide a solid mix of fast paced action and multiplayer mayhem, giving most every player something to get excited about. This list features over 30 titles, some new and some old, that should top any gamer's "to-play" list for 2016, starting with...
DOOM (2016)
The original Doom by id Software remains one of the most iconic FPS games of all time, and now with some help from Bethesda, they look to reboot the series in a big way.
After going through a long and tenuous development cycle, DOOM (originally titled Doom 4) was launched in early 2016 to a more than positive reception. You once again take control of an unnamed marine, whose mission it is to send a seemingly unending horde of demons back to Hell. This is accomplished, of course, with high explosive weaponry and power-ups alike, and with the assistance of an AI ally, it's your job to run and gun your way into and out of the underworld so you can save Mars once and for all.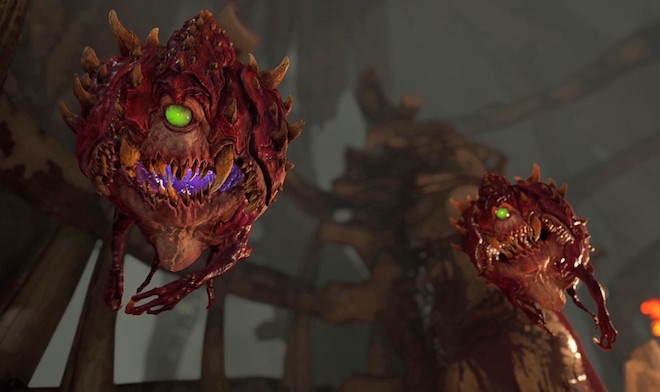 Enemies that you've come to fear from the previous Doom installments are back and tougher than before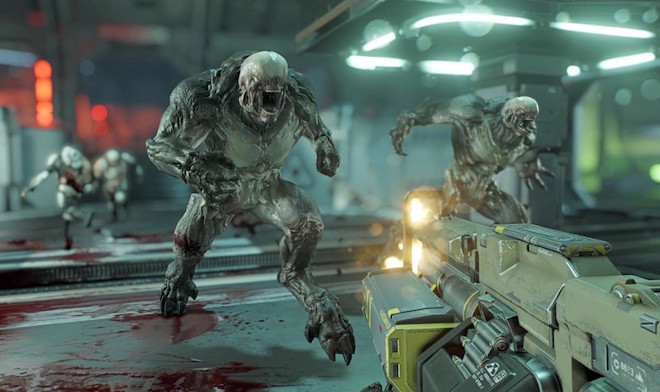 Which is why you've got the firepower to mow them down
Battlefield 1
Touting the most liked trailer in YouTube history, the newest entry into the Battlefield series is shaping up to be the best "one" yet.
After a string of futuristic based warfare games hitting the market, developer DICE decided to shake things up a bit, and aims to take players into some of the most brutal and diverse conflicts of the first World War. Promising a reworked melee system and never before seen combat mechanics, Battlefield 1 may only be in Alpha testing at the moment, but if it can live up to even a sliver of the hype it has been receiving, this might be the shooter to end all shooters.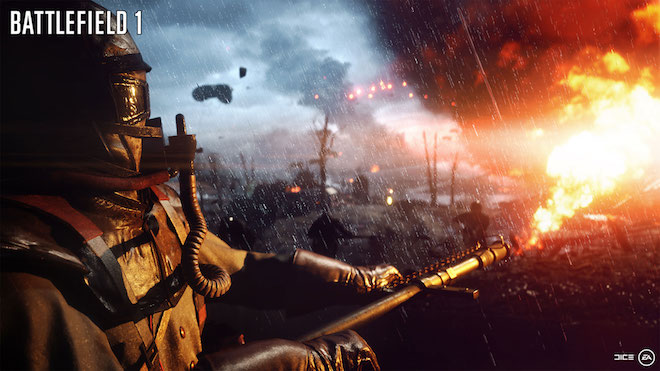 Sweep through trenches while wielding powerful weapons, like this flamethrower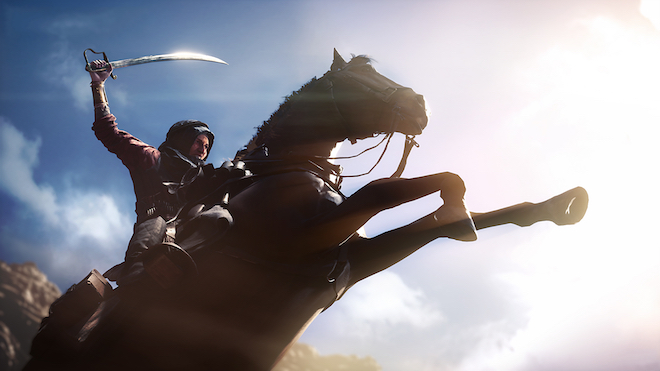 In addition to piloting zeppelins and tanks, some missions will allow to ride your own horse into battle
Call of Duty Infinite Warfare
On the other side of the coin, we have Infinite Warfare, the most disliked trailer in YouTube history.
Continuing their streak of releasing more "modern" shooters, Activision has called developer Infinity Ward back to the plate to create the next installment in the franchise. With outer space serving as the primary setting for the title, players can expect an abundance of spacecraft battles and zero gravity warfare, while still providing fans with their familiar multiplayer and zombie game modes. Additionally, pre-orders of the game will come with a copy of the original Modern Warfare with a remastered touch, which may just silence all of the YouTube critique.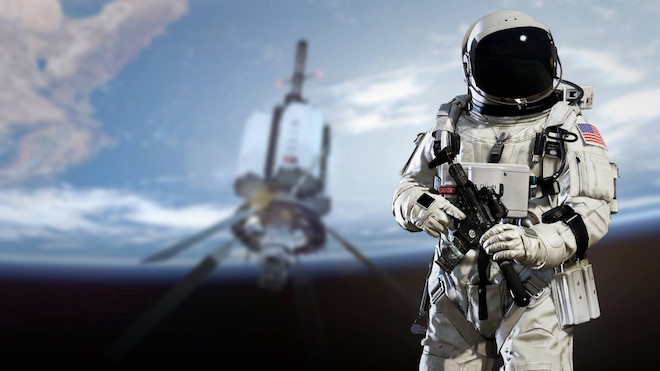 Don't look down as you float through space engaging in zero-g warfare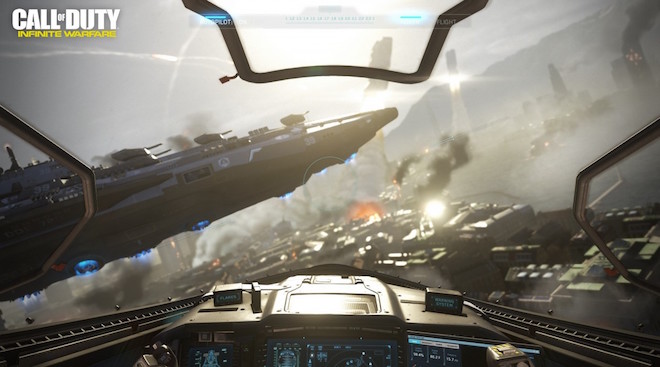 Take control of all new vehicles as you defend Earth against a new threat
Overwatch
Unless you've been living under a rock, you know that Overwatch is the definitive FPS of 2016 (so far)
Combining aspects of both traditional FPS titles (like Team Fortress 2) and the ability to play as a variety of unique character classes (like League of Legends), Overwatch comes as a result of Blizzard cancelling their 2014 title Titan. Pitting two teams of six players against each other, the game only contains a sparse three game types, yet offers unlimited potential when it comes to strategization and tactics, rewarding players for changing "heroes" pre- and mid-match to counter opposing lineups. Already one of the most popular titles of 2016, expect Overwatch to top the charts for a while.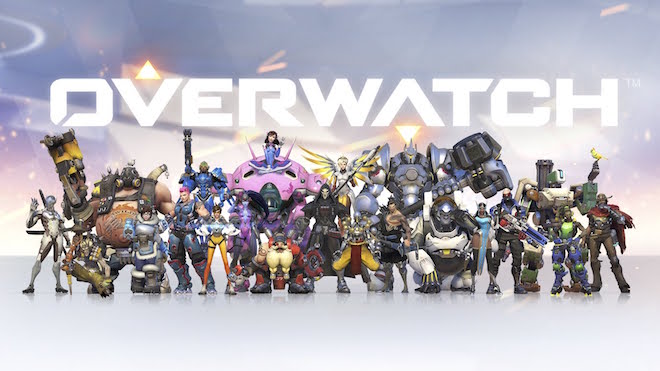 With over 20 playable heroes, there's a playstyle out there for every gamer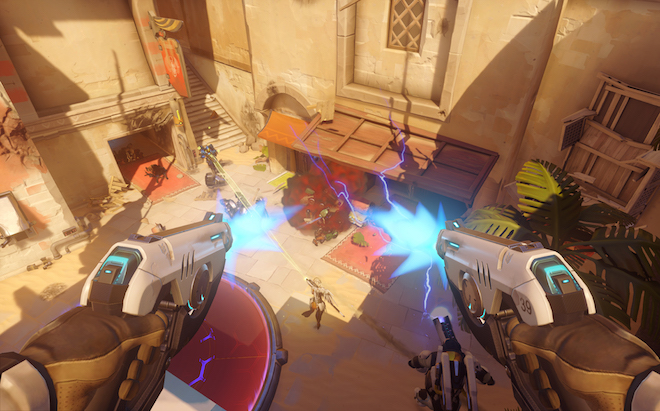 While some players may provide support, others can embrace heroes like Tracer to zip in and out of battle
Fallout 4
Looking to take a tour of a post-apocalyptic Boston with your dog best friend? Barring World War 3, you should check out this game instead.
Continuing with their "aftermath of a nuclear disaster" motif, Fallout 4 features many of the staples seen in earlier titles, like the existence / exploration of vaults, while also introducing a new and complex building mechanic so players may construct their own bases (and place weapons to defend them). While largely considered to be more of an RPG than a FPS, the game's combat is best completed through a first person perspective, with the large amount of weapons solidifying this decision.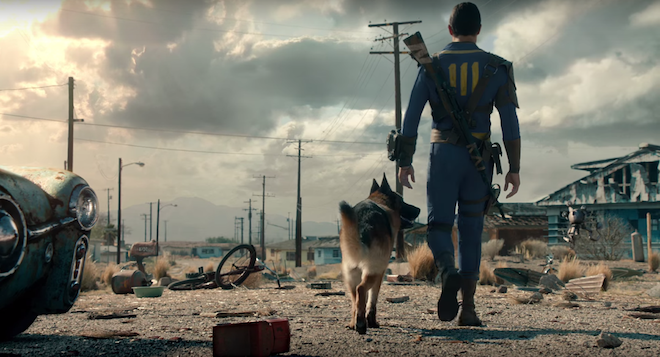 Scavenge for weapons and resources as you make your way around post-apocalyptic Boston with your buddy Dogmeat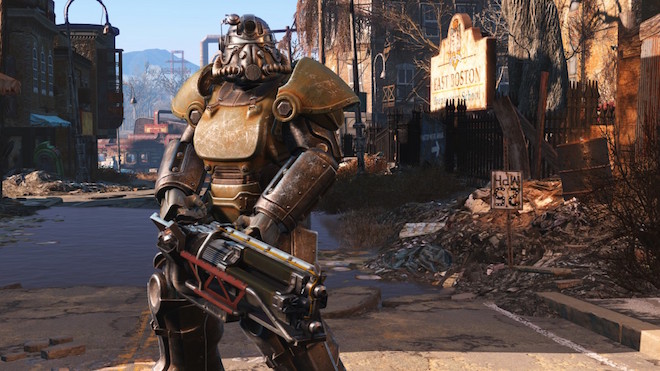 Equip yourself with Power Armor and new weapons to protect your turf
Rainbow 6 Siege
A series known for praising tactical effectiveness over "spraying and praying," the latest entry into the Rainbow 6 franchise promises to be the most enhanced yet.
By taking control of an "operator" from one of six renowned special forces teams (including the Navy SEALs), players complete various "situations" with members of a team, including hostage rescue, bomb defusal, and hunting terrorists. Thanks to the fully destructible environments within each locale, players will have to rely on their communication and teamwork in order to achieve success, with almost no match ever playing the same way due to the wide range of tactics at hand.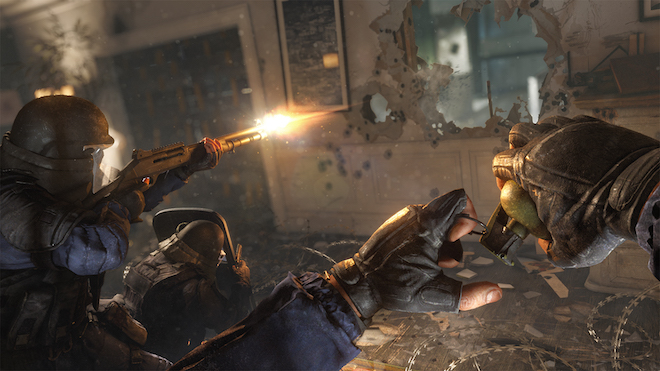 Work together to breach rooms in the most effective way possible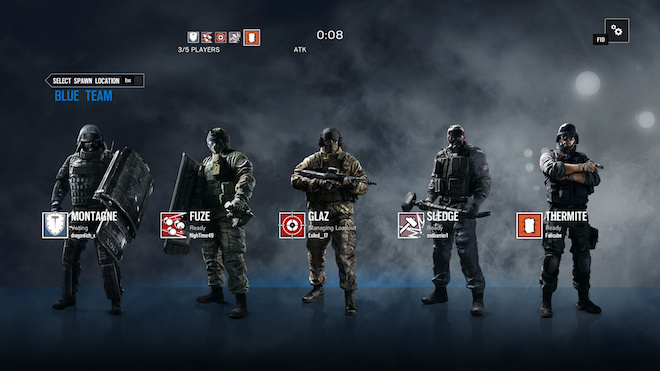 Communicate with your team in order to assign specialized roles for each player
Payday 2
Grab your friends and slap on a mask, it's time for a heist in the sequel to the award winning Payday.
Set two years after the events of the previous game, a new gang of criminals has come to Washington D.C. looking to rob whatever banks they can access. You won't just be heisting money, however, as missions include producing narcotics, stealing art, rigging elections, smuggling guns, and everything in between. With over 15 different gang members to choose from, you can choose to go it alone with up to three AI partners, or find some friends to take on the toughest missions the game has to offer.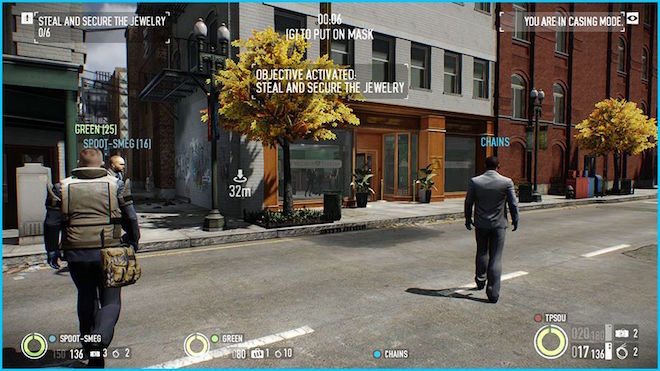 Team up to tackle a variety of heists, such as robbing jewelry stores

Finding and collecting rare masks isn't essential to the game, but try telling that to the Steam community
Arma 3
The second military tactical shooter on this list, Arma 3 is constantly expanding thanks to a thriving Steam community.
With a release date of 2013, you may be surprised to hear that Arma 3 is still alive and kicking, with its next expansion releasing in mid July of 2016. Set twenty years after the second title in the series, Arma 3 revolves around the resurgence of a newly powered Iran, and NATO's attempt to take the fight to the Middle East and stop them in their tracks. With a steady stream of updates and DLC being shipped out by developers Bohemia, Arma 3 remains one of the most active shooters around today, and should appeal to the FPS gamer in everyone.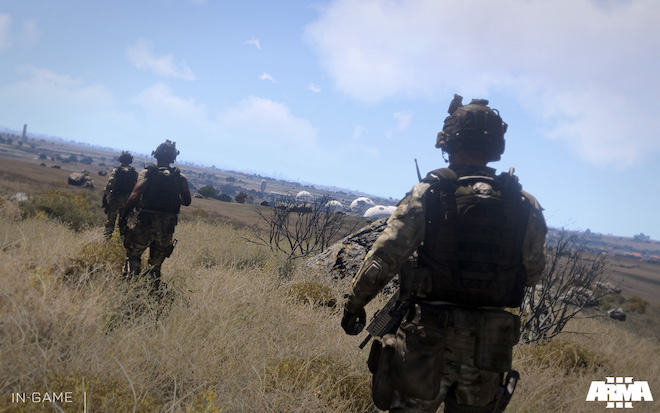 Team up with your squad as you navigate your way across some of the most realistic locales in FPS gaming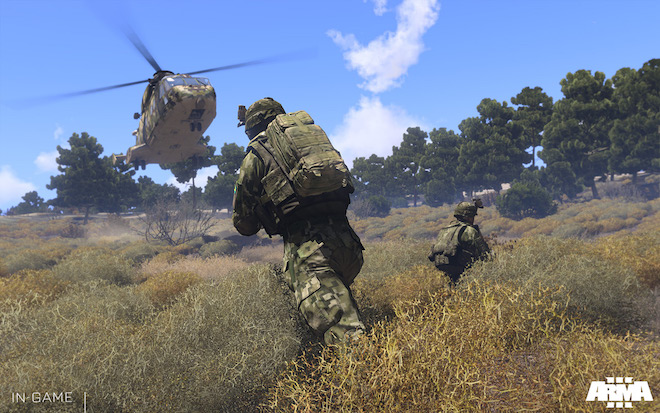 Recent updates to the game have included go-kart racing, sniper rifles, and even helicopters
Quake Champions
The "arena shooter" that started it all, Quake is back with a new look and better graphics, but the same fast paced action you grew up loving.
Much like their revival of the Doom franchise, the partnership between id Software and Bethesda has now carried over into the Quake series, bringing life back to one of the first arena shooters to hit the market. Although little is known about the title at this time (we just got our first trailer at this year's E3), expect a large quantity of characters to choose from, each with their own skills and abilities. While this title may not have a release date yet, you should check this one out if you were a fan of Doom (or any shooter really).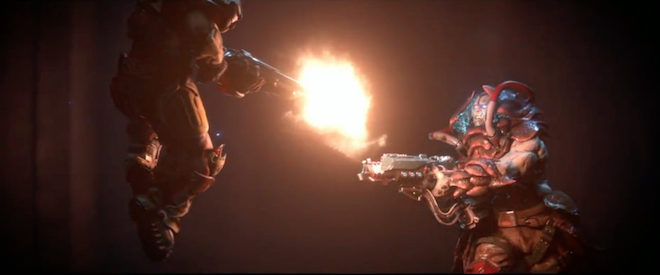 In Quake, you travel around a map, or "arena," as you try to eliminate other players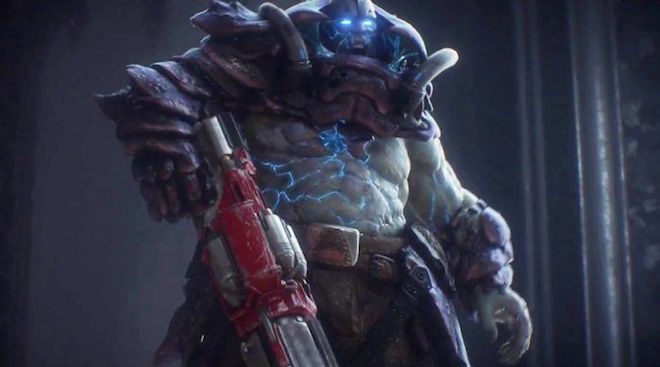 Although not much is known about the title, expect larger than life characters with even bigger guns
Wolfenstein: The New Order
Every First Person Shooter (FPS) around today has Wolfenstein to thank for its success, and Bethesda brings back the Nazi killing action fans loved of the first game back in a big way.
Set in an alternate 1960's, Germany has been in power ever since they won the second World War, and it's up to you to infiltrate their command from the inside out if you wish to make things right again. You and your group of resistance fighters will have access to vehicles and weapons like you've never seen before as you go up against super soldiers and Nazi robots. It's up to you to bring down the Third Reich once and for all!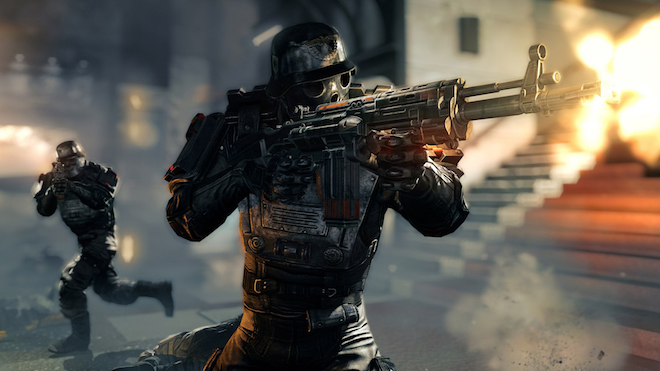 Be ready to face resistance from a new and improved Nazi threat never seen before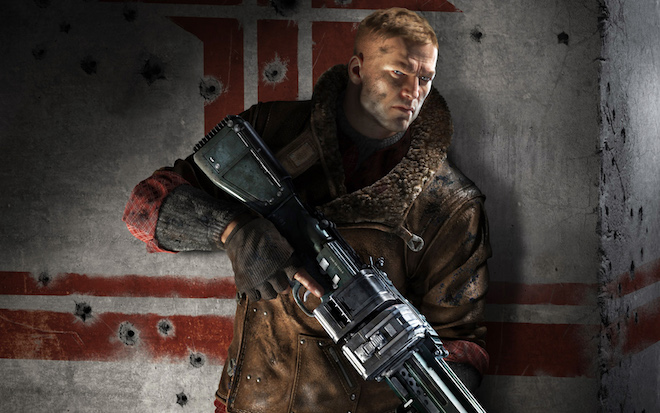 Lock and load with futuristic weaponry as you fight your way against hordes of enemies
LawBreakers
From the creative touch of Cliff Bleszinski comes a new FPS that looks to turn the genre on its head, literally.
As the name may suggest, LawBreakers serves as a "cops and robbers" style game for a new generation, where you either attempt to uphold the "law" or disregard it for your own gain as a "breaker." Your setting is a rebuilt and newly realized American landscape, where you'll have to indulge in variable based gravity effects and role based combat if you hope to secure victory for your side. Pick a character, choose a side, and let your bullets fly for one of the most innovative FPS shooters in recent memory.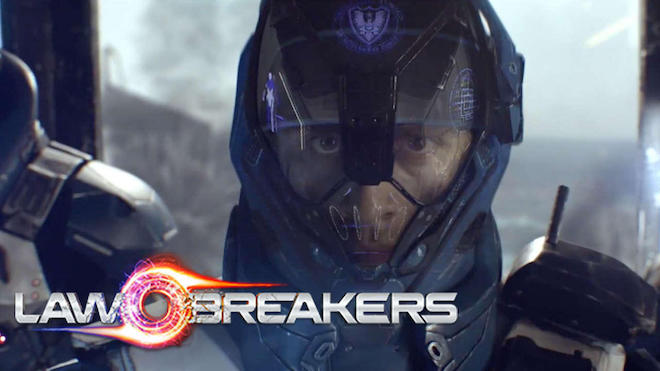 Side with the "law" as you embrace futuristic enhancements to take down the "breakers"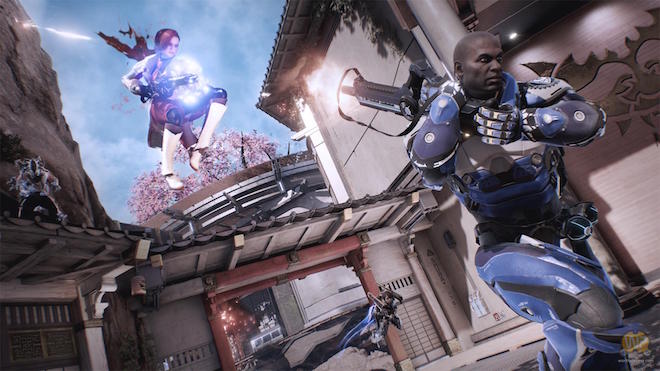 Employ a variety of combat tactics to set up attacks while trying to keep yourself alive
Titanfall 2
Serving as the sequel to the premiere mech fighting FPS on the market, Titanfall 2 is making waves thanks to some innovations being promised by the developers.
Namely, Respawn Entertainment has promised free DLC for all players of the game, something that is far from an industry standard, and has introduced the idea of Networks. Networks are to Titanfall 2 what guilds are to World of Warcraft, and promise a more enhanced experience for groups of gamers that wish to play together. Combine this with the newly added cross platform play promised by Microsoft, and we could see the birth of a dominant FPS franchise for years to come.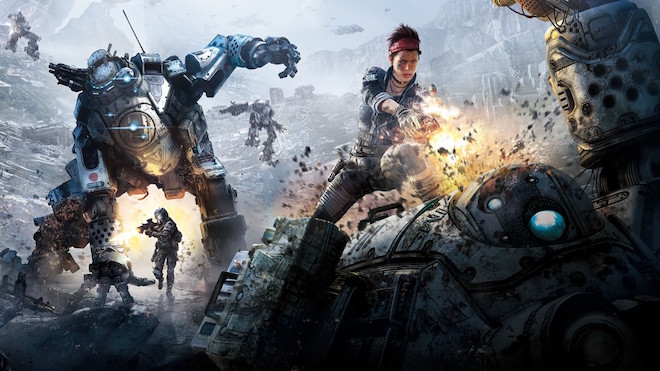 While your mech is certainly the best method of attack, don't be afraid to get out and take care of business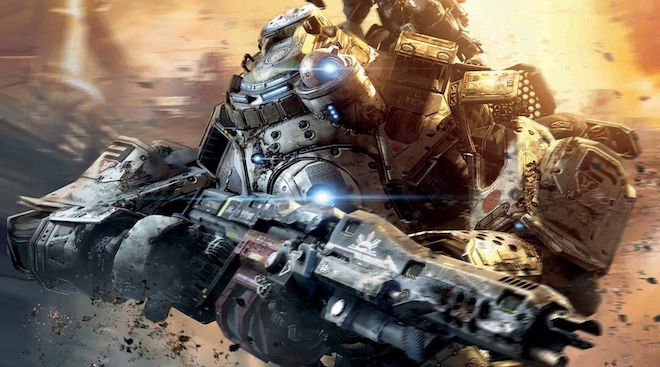 Then again, why would you ever want to get out?
Fistful of Frags
Originally developed as a modification to Half Life 2, Fistful of Frags now enjoys life as a standalone Wild Wild West shoot em' up.
The first free to play title on this list, Fistful of Frags exits as a modification to the Source game engine used to create Valve games, and exists as a competitive, multiplayer only game on Steam. While a game that is essentially a glorified mod may sound lame, it features a large variety of game modes to choose from, ladder-based ranking systems, and a surprising attention to detail not seen in similar titles. If you've got some free time on your hands, why not give this one a try?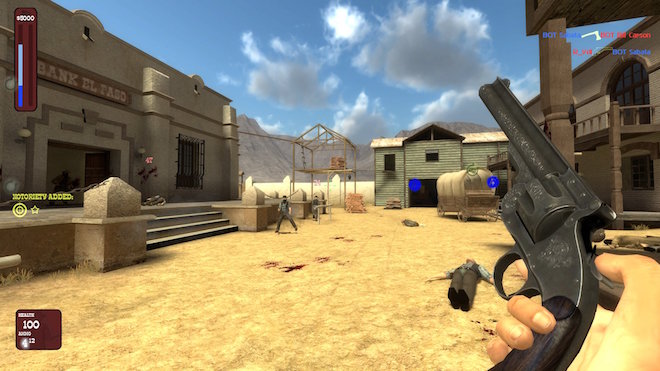 Experience all the action and intensity of a AAA FPS without the hefty price tag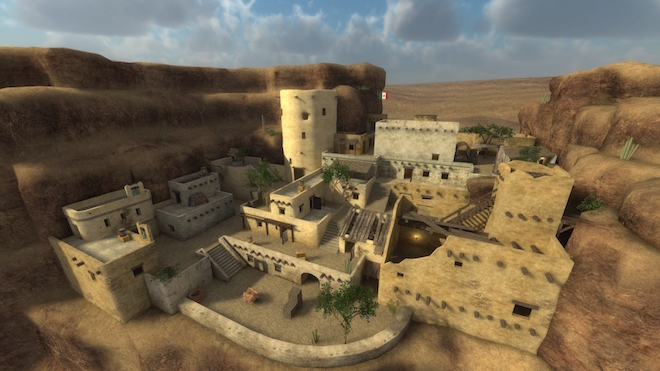 Small, yet multileveled maps, call for fast thinking and quick fingers
Bioshock Infinite
While not quite like its predecessors, Bioshock Infinite promises a fast paced, thought provoking, and sometimes spooky trip through steampunk America.
Set in an alternate 1912, the player controls one Booker Dewitt, a former Pinkerton agent who is looking for a girl named Elizabeth in the sky city of Columbia. While very clean and cheerful on the surface, the citizens of Columbia finds themselves under the rule of a tyrannical leader named Comstock, and worship the Founding Fathers of the US as religious figures. It's up to you to find the girl and fight your way out of the city, using all manner of guns and genetically enhancing abilities called "vigors" to do so. Pick up this one as part of the complete Bioshock collection releasing later this year.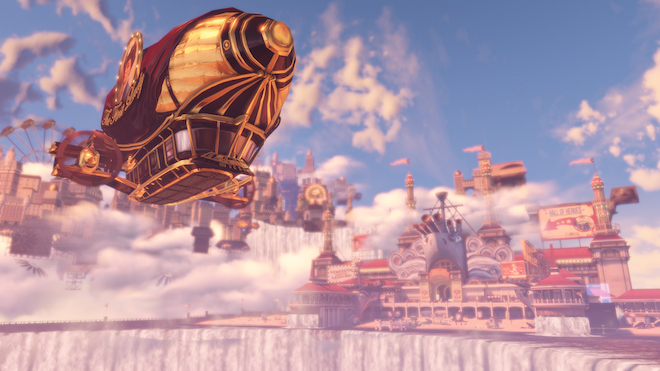 When you're in the sky city of Columbia, blimps are one of the best ways to get around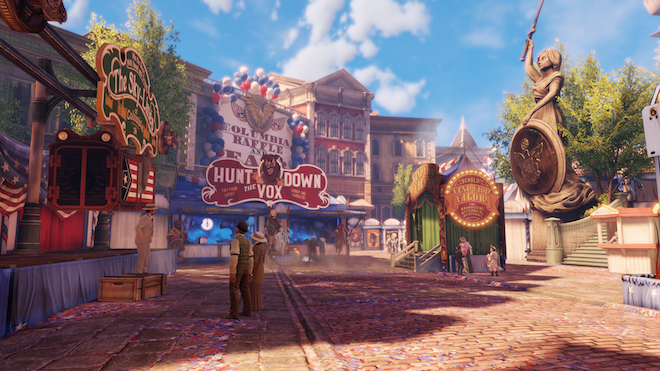 Things may look cheery on the surface, but you'll soon discover the dark underbelly of the city
No More Room in Hell
What's better than a free to play zombie themed shooter? How about a free to play zombie themed shooter with seven of your friends?
Starting its life as a community mod built heavily around the Source game engine (much like Fistful of Frags), No More Room In Hell strives to combine zombie killing warfare with the realism of combat. If you get too far away from your teammates, communication becomes that much more difficult over your walkie talkies, and a lack of crosshairs for your weapons ensures that if you don't make every shot count, it's game over. Stock up on ammo and buddies as you beat back the zombie menace once and for all.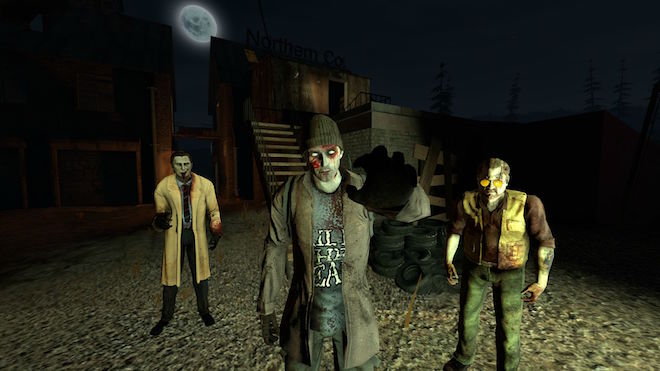 Escape the infected survivors alone or with some friends as you try to survive as long as you can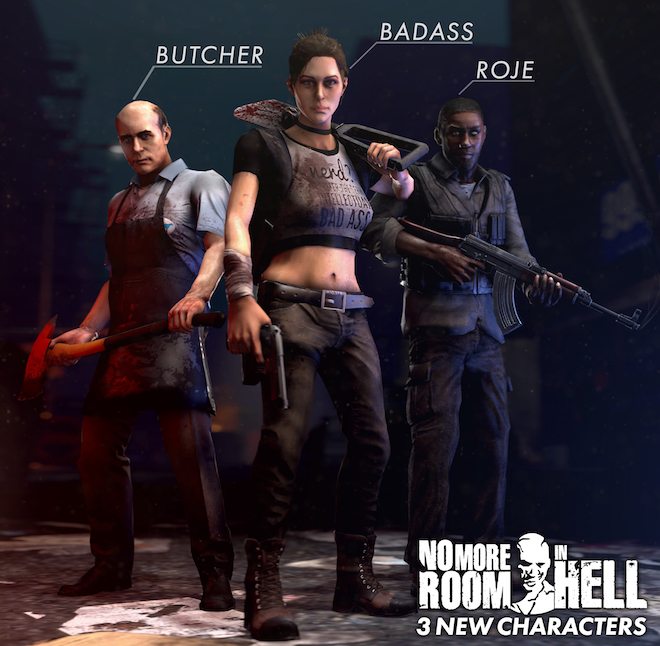 Choose from one of three new characters in spice up your gameplay
CS: GO
What hasn't already been said about the most popular FPS on PC today?
With a new show on TBS showcasing high level play (and the chance to win one of several $1 million prize pools throughout the year), Counter Strike: Global Offensive is one of the largest FPS games you can play today. Showcasing 5vs5 squad based gameplay, CS: GO relies on an in-game economy in order to outfit your squad in between rounds, with more kills equating to better weaponry. With the addition of new features and the inclusion of old fan favorite maps (like de_dust), it's hard to call yourself an FPS fan if you haven't played at least one match in this game.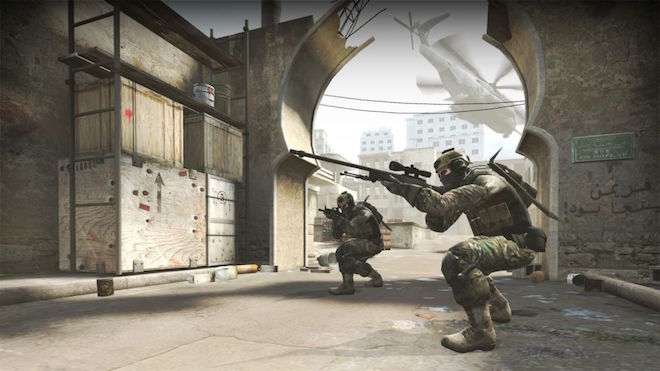 In CS: GO, moving around the map as a team is vital to your success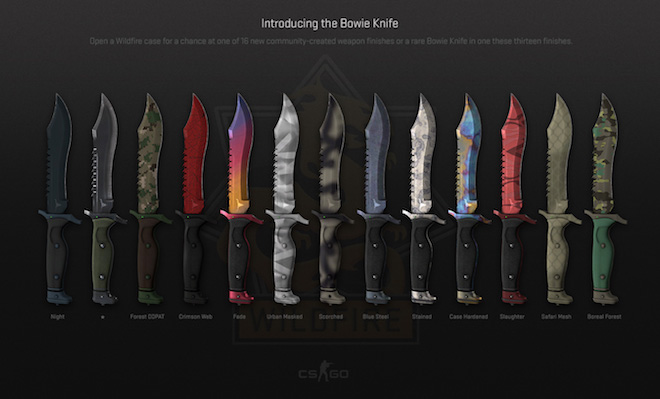 Although they add no real power in the game, weapon "skins" have created a lucrative economy in regards to their ownership
Left 4 Dead 2
One of the most iconic entrants into the "zombie survival" series, Left 4 Dead 2 remains a must play game into 2016.
Despite being out for nearly a decade, there's still plenty to be said about this title. With five expansive campaigns to choose from, you and up to three other friends will have hours of fun shooting and stabbing your way through the American South, stocking up on weapons both ranged and close quarter to deal with the hordes of zombies trying to stop you. Bumping up the realism is AI Director 2.0, which will procedurally change the weather seen in the game as you battle zombies, in addition to tailoring the enemy AI to suit your performance. What's not to love?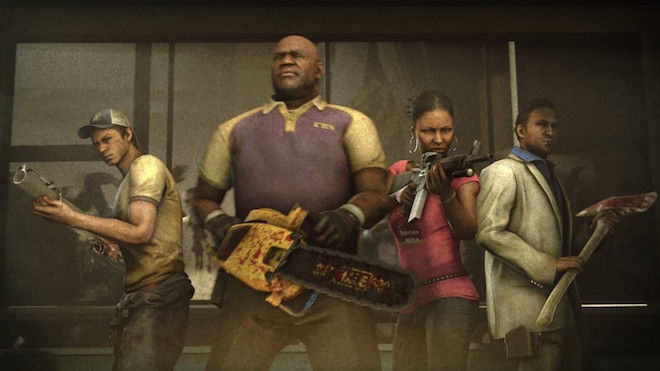 Even with your back against the wall, you've got your teammates (both human or AI) to back you up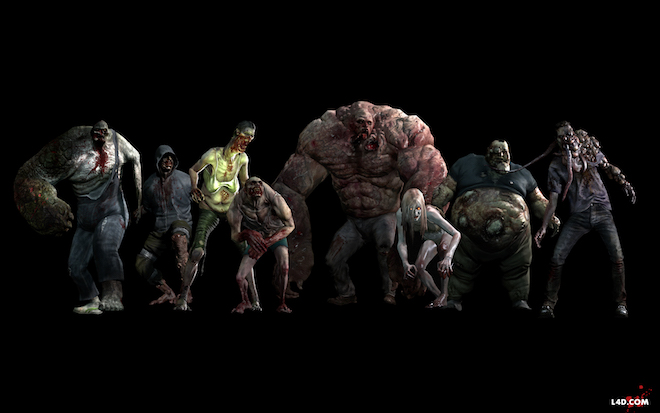 Which will come in handy when you have all sorts of infected trying to take you down
Killing Floor 2
Enjoy one of the most updated zombie survival games available today with Killing Floor 2, currently in Early Access on Steam.
After a failed experiment by biotech company Horzine in Europe, dangerous "Zeds" have begun terrorizing the continent. While most military forces and governments have been wiped out, a group of both mercenaries and civilians alike have been contracted by Horzine to stop the outbreak once and for all. In addition to the visceral gore fans have come to expect from the franchise, players will experience a new take on the "difficulty" system, with Zeds utilizing new tactics, strategies, and attacks to deal with you. Do you have what it takes to save Europe from the zombie invasion?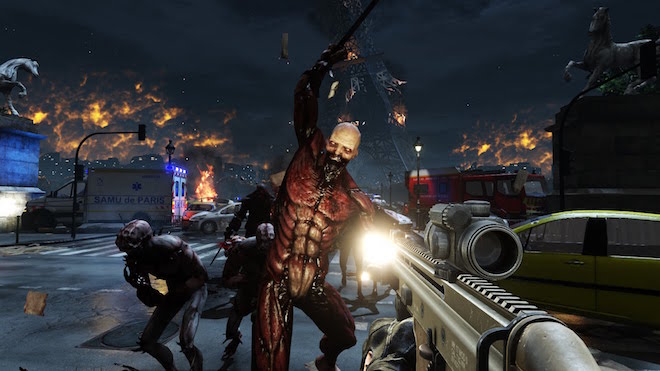 The bio-zombies in Killing Floor 2 aren't just frightening, but they're pretty ripped too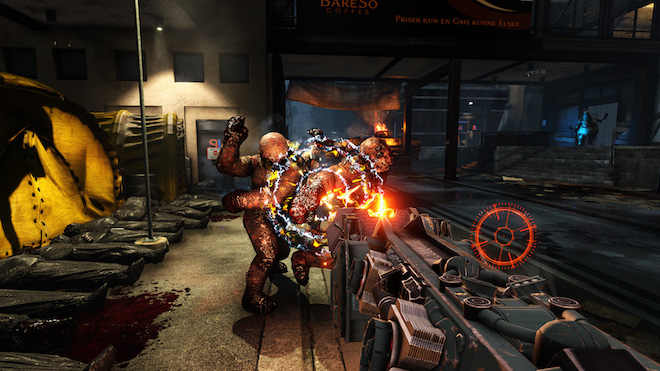 Thanks to the added NVIDIA FleX technology, killing zombies has never looked nicer
Metro Redux
It's time to experience the best of both (post-apocalyptic) worlds as you tackle the remastered versions of the Metro franchise.
Although many titles on this list may deal with zombie outbreaks, the Metro series is perhaps the most "survival horror" of the bunch, as you are placed into post-apocalyptic Moscow and forced to make your way through the eerie Metro system under the city. To make matters worse, ammunition has become something of a scarcity, and you have two choices: use your better ammo to cleanly kill monsters (but lose out on trading said for goods), or use the bullets made in the Metro which deal less damage. It's survival of the fittest in this franchise.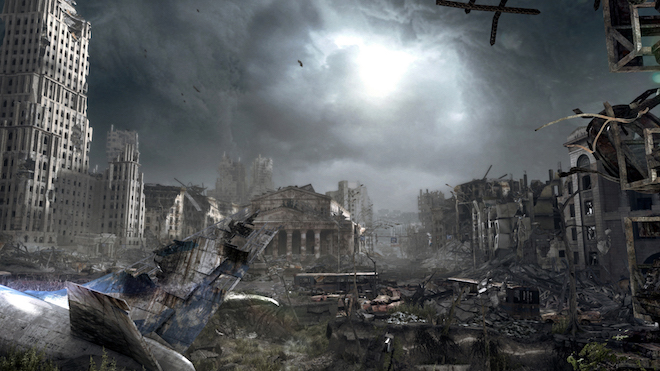 Take to the streets, or rather the underground, of post-apocalyptic Moscow in the rebuilt 4A Engine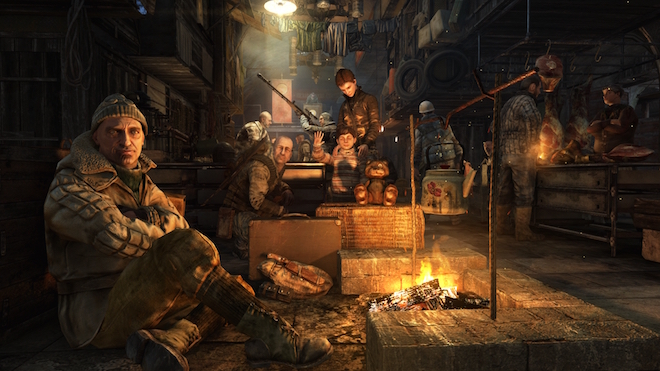 You won't be alone all the time as you explore the dilapidated Metro, but be careful who you place trust in
Sniper: Ghost Warrior 3
Sniper: Ghost Warrior 3 provides a non-linear, open world tactical shooter that is sure to challenge gamers of all skill.
Serving as the first AAA effort for the franchise, developer CI Games is going all in with this newest entry. Jump feet first into a civil war taking place in Georgia as retired marine Jonathan North, and experience a new "open world" style of gameplay as you can either choose to complete the main storyline, or invest your time in the "war crimes" of the area. Don't expect this one to hold your hand though: with objectives not appearing until you gather appropriate intel, it's time to really invest yourself in a new tactical shooter.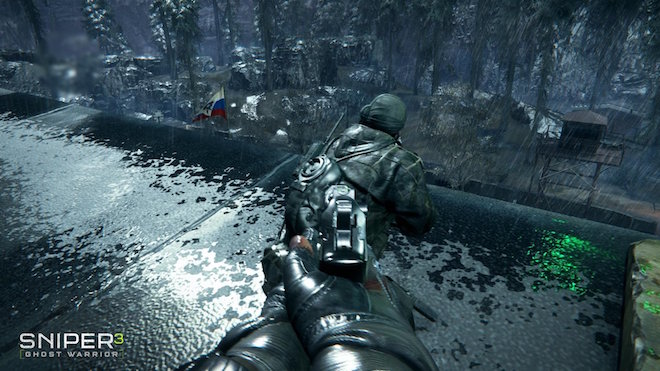 The game may have "sniper" in the title, yet be ready to utilize all sorts of weaponry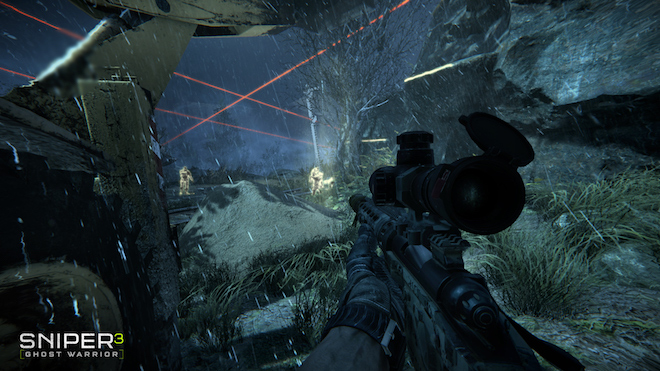 Of course, it's going to take stealth and a sharp eye if you wish to get through the missions
Insurgency
Experience one of the most realistic, squad based combat simulators on the market today with Insurgency.
Running off of the Source game engine, Insurgency offers up some of the most intense "one-life" gameplay around. Securing strongholds and destroying the enemy's supply is the name of the game if you want to achieve victory for your squad. With no crosshairs on your weapons, a free-aim system, and various other tweaks to weapon behavior, make sure you pick up Insurgency if you're a fan of superior tactics trumping aggressive gunplay.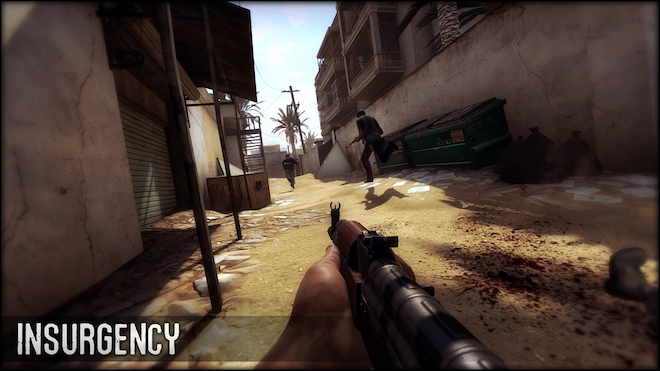 Fast paced squad gameplay, combined with close quarters combat, make for a high tension game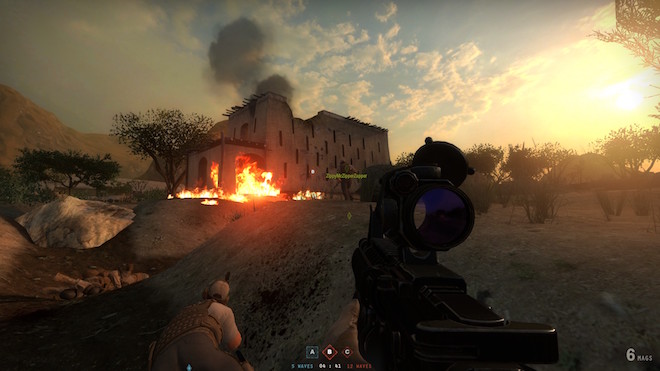 Destroying buildings (and the weapon caches within them) will help propel your team to victory
Battleborn
While perhaps overshadowed by similar titles (looking at your Overwatch), Battleborn offers up an FPS MOBA experience that deserves to be acknowledged.
Coming from the creators of Borderlands (Gearbox Software) comes a quirky take on the FPS MOBA crossover genre that is all the rage of 2016. A group of heroes are fighting to protect the last existing star in the universe, but these guys are no Master Chief. From samurai vampires to cyborg hawkmen, you'll need to utilize every trick in the book if you want to achieve victory for your team, and thanks to the game's persistent progression system, you'll find yourself bouncing between the main story and competitive arenas like you've never experienced with other titles.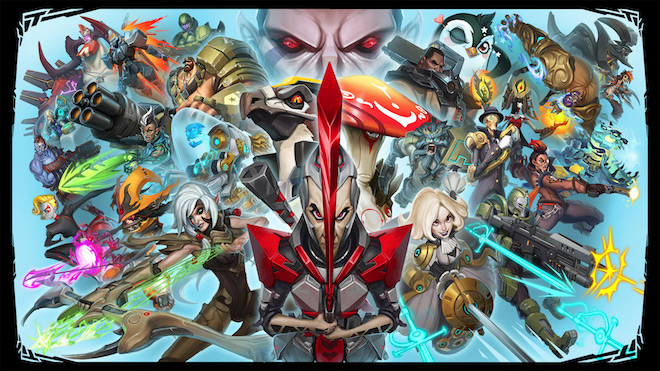 Although experiencing a less than stellar launch, the variety of Battleborn is sure to win over lifelong fans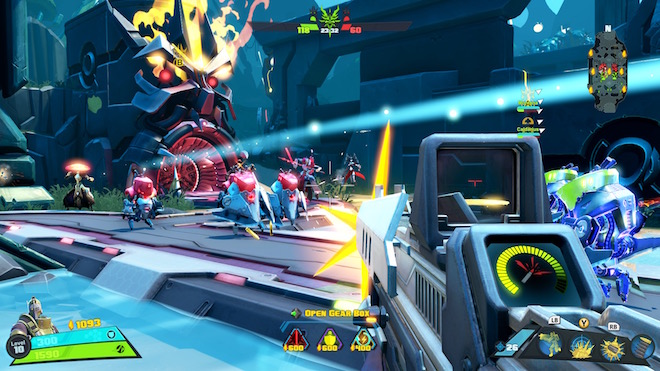 With an art style similar to Borderlands, Battleborn features a charm not seen in many other FPS games today
Deus Ex: Mankind Divided
While not much is known about the next installment in the Deus Ex franchise, we do know this: Adam is back and better than ever.
Set two years after the last title in the series (Human Revolution), mechanically augmented humans are seen as lepers, and are segregated from the rest of society as outcasts. Our hero, Adam Jensen, just so happens to be one these humans, and must function in a world that despises him, and unravel a vast worldwide conspiracy in the process. Set to release in August of 2016, keep this one on your radar if you enjoyed the previous titles in the series.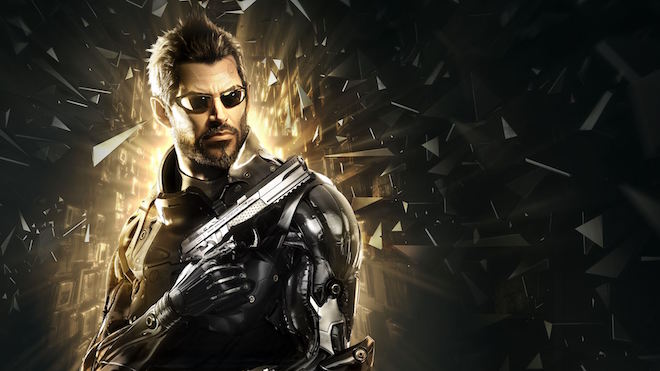 Deus Ex: Mankind Divided brings back Adam Jensen, everyone's favorite mechanically augmented security officer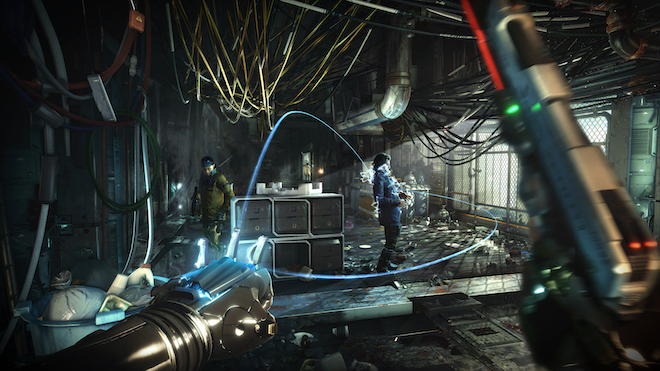 While the abilities gained from your augments are more than useful, carrying around a weapon as well never hurt
Battlefield: Hardline
While many fans know and love the Battlefield series for their depictions of war, Hardline lets players see the nitty gritty of American crime.
Set in the middle of a heated Miami drug war, detectives Nick Mendoza and Carl Stoddard find themselves in a drug bust gone violent. After the capture of a fleeing suspect and the discovery of a new drug, both parties will learn about the corruption, deceit, and power that exists on both sides of the law. Thanks to Battlefield's renowned "Levolution" system, allowing players to change the dynamic of any map through influencing the environment around them, creating a fresh single and multiplayer experience for all players.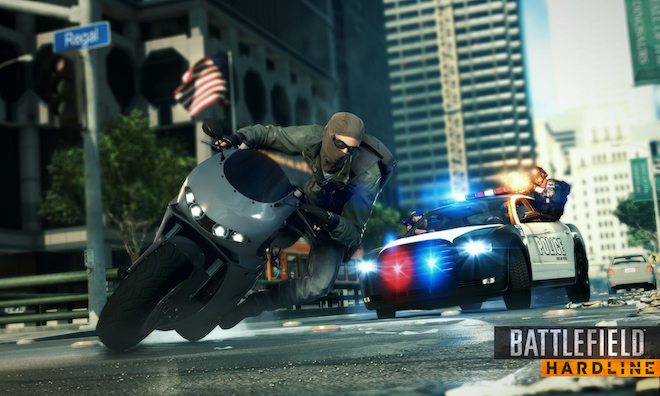 It's cops and robbers for a new generation as you can choose to either uphold the law, or escape with the cash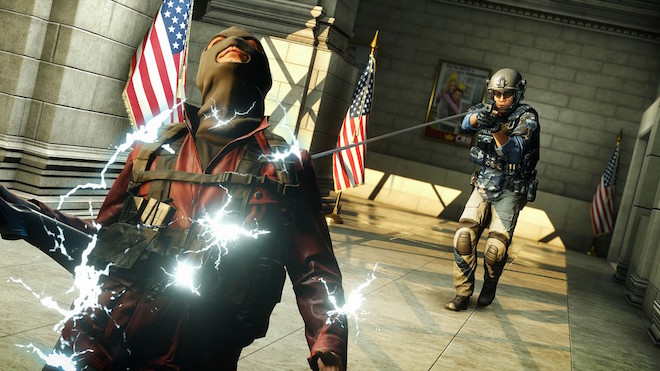 If you're a fan of the latter, it would probably be in your best interest not to end up like this guy
Call of Juarez: Gunslinger
Travel back to the Old West in Call of Juarez: Gunslinger, and become the fastest gun in the land.
As much a homage to the legends of the American West as anything else, the latest entry into the Call of Juarez series finds the player back in the boots of a notorious bounty hunter, and his journey to take down the notorious outlaws of the era. Billy the Kid, Pat Garrett, Jesse James, and many more all await your challenge as you traverse over one of the most iconic landscapes of American history. You get to choose who lives and who dies in this one, and dispensing justice as you see fit is just one of the many choices you'll come across in this title.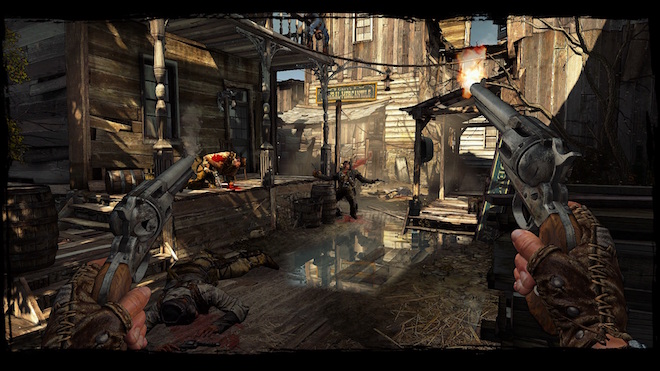 Baddies are around every corner, so make sure you're ready to draw your weapon and fire at a moment's notice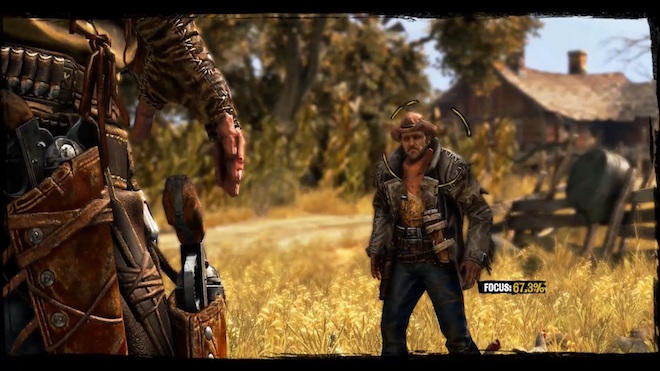 You can't have a game about the Wild West without engaging in some pulse pounding duels
Shadow Warrior 2
With roots back in the 90's, the next installment of the Shadow Warrior franchise promises to be bolder and bloodier than ever.
Five years ago, former corporate shogun Lo Wang broke the alliance between his former boss and the shadow realm, and now it's going to take all the guns, blades, and magic he can find in order to smite the demonic legions plaguing the world, which includes the new procedural damage system that allows you to target and blow off limbs and body parts alike. Sounds easy, right? Thanks to procedurally generated environments, no mission will ever be routine, and you'll need to embrace the new combat system if you wish to stay alive. Bring along some teammates for even more damage and fun.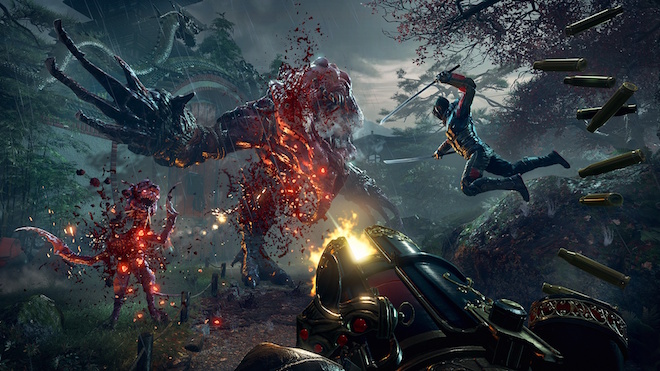 If you thought this game was just about ninjas and wielding katanas, then think again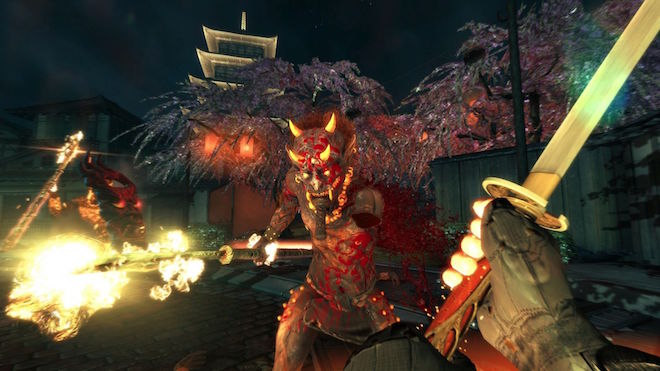 Although you'll probably be using that katana a lot too
Warhammer: End Times-Vermintide
The Warhammer franchise has always been known for its miniatures, but now fans can experience the fantasy world of the End Times on the digital screen.
Ubersreik is a city overrun by Skaven, a race of giant rat creatures intent on eviscerating everything in their path. Take on the role of one of five heroes (the Witch Hunter, Empire Soldier, Dwarf Ranger, Waywatcher and Bright Wizard), as you arm yourself with tons of unique weapons tailored for each character, and work cooperatively with your friends to beat back wave after wave of attackers. With 13 unique levels and locales to choose from, your quest for loot and glory begins now.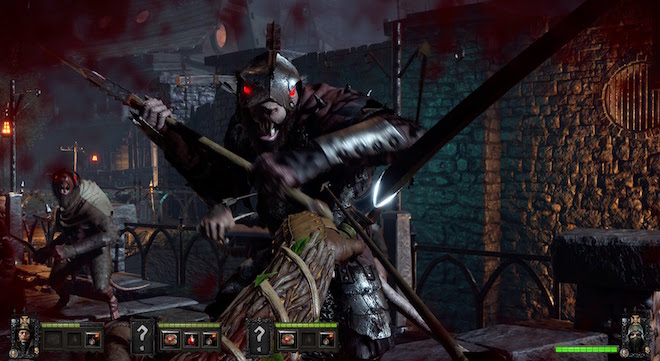 How would you take down a giant armored rat? With a bow and arrow, of course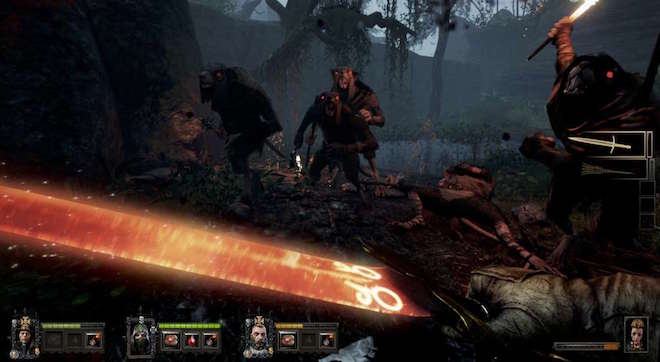 Don't let me stop you from using your magically enhanced fire sword though, that looks good too
Space Hulk: Deathwing
A lot of FPS games today might find inspiration in an existing property, but Space Hulk: Deathwing is somewhat of a group effort in that regard.
By taking the existing universe of the Warhammer 40k series and combining it with Games Workshop's Space Hulk boardgame, developers Focus Home Interactive have created an experience they believe to be the best of both worlds. Take control of a Space Marine from the feared Deathwing Company as you suit up in your Terminator armor and clear out the Space Hulk ship from the Genestealers, one of the only monsters capable of breaking your armor.  Fans of either series are sure to find something to love in this title.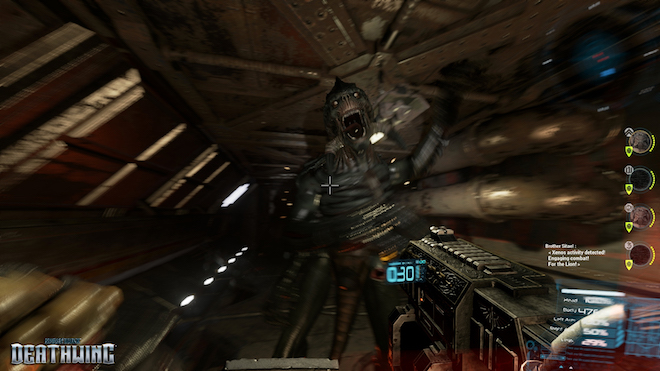 Terrifying monsters in confined quarters call for futuristic, high powered weaponry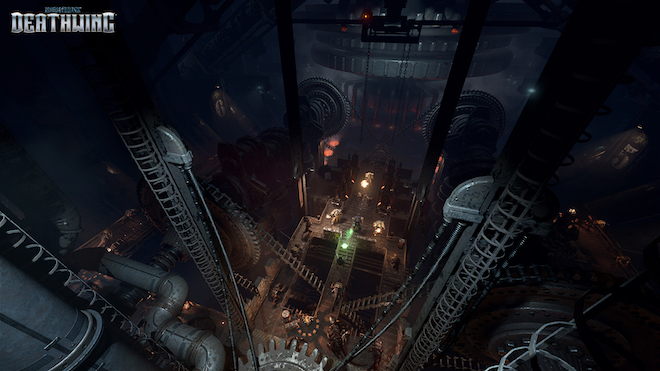 Navigate your way around a Space Hulk as you battle the evil that lie within them
Dead Island 2
If you thought being stuck on an island with zombies was rough, try seeing what happens when they come to the mainland.
Taking a new direction from previous titles, Dead Island 2 will feature a California backdrop as you craft and fight to survive against a new zombie outbreak. New features include a rage system, which will supposedly grant a temporary boost to players, and the addition of a crafting system not seen in previous titles. While it is unknown how the infection started or spread, 8 player co-op will assure that you and your friends won't let it get far.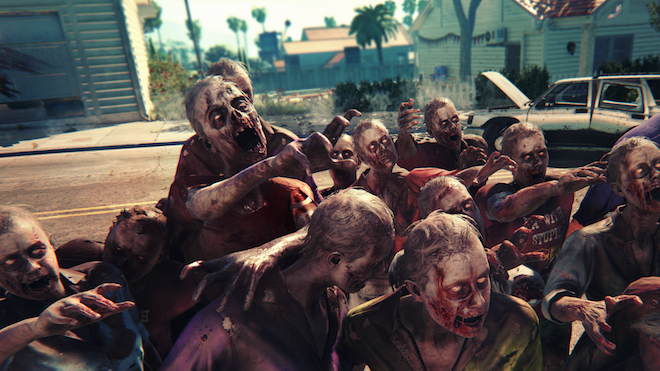 Zombies are relentless, and will approach you in unwavering hordes if given the chance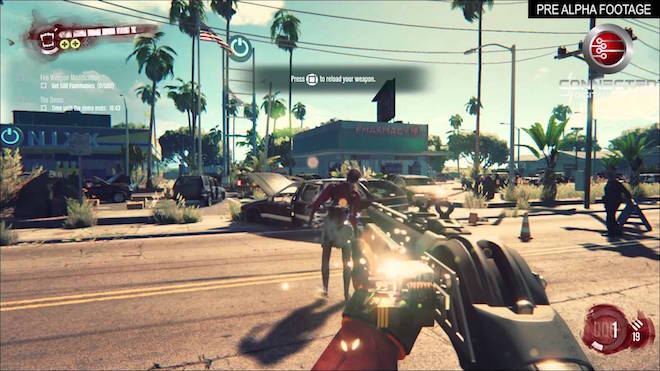 Although the game is still yet to be released, fans of the series can expect the classic Dead Island feel to the HUD
Dying Light: The Following
The newest expansion to the smash survival game promises a bigger map, more weapons, and yes, lots of zombies.
With a map that's twice as large as its predecessors, protagonist Kyle Crane must utilize all the light he can to parkour his way past the hordes of zombies that come from all angles. Now with a new drivable dune buggy, which is fully customizable from the weaponry to the suspension, players will have no problems traveling across the map mowing down zombies all the while. With four player cooperative gameplay, you'll need the extra help once the sun sets and the zombies come out to play.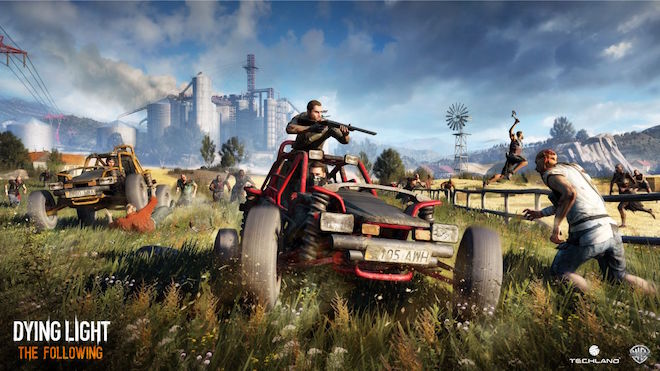 Not only is the dune buggy the fastest ride in the land, it's also the most deadly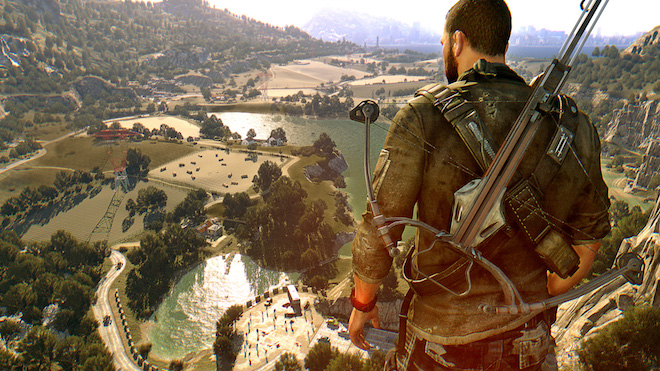 With the addition of a new crossbow weapon, every vantage point becomes that much more dangerous
7 Days to Die
With all of the survival games on the market today, 7 Days to Die looks to stand apart from the pack by combining elements of multiple genres.
Calling itself a "zombie survival sandbox RPG," developers The Fun Pimps are looking to renovate the survival genre through the addition of genre-breaching elements, such as tower defense gameplay. Whether you build, explore, craft, or quest, there will always be something for you to tackle, and suits the playstyle of a variety of gamers. The game is currently in Early Access, so while there may be some hiccups, rest easy knowing you'll have a voice in the completion of the product.
While hunkering down in your base is safest, zombies will always be on patrol for your brains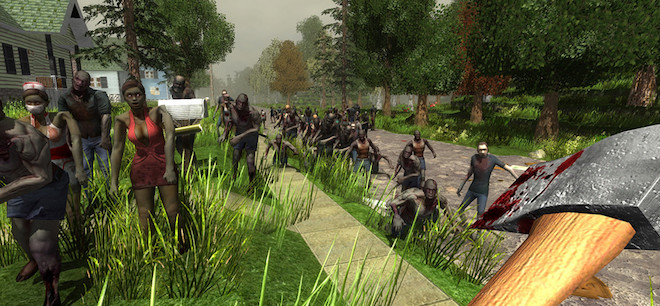 And if you don't kill the first one, they'll tell their friends, and then they'll tell their friends, and then...
Resident Evil 7
While known for their third person, horror gameplay, the newest title in the Resident Evil series looks to change that and more.
Set right after the events of Resident Evil 6, and features a new main character never seen before in the series. While connections exist to other games in the franchise, it has been reported that there won't be any returning characters, and expect the main character to have less proficient combat skills than his predecessors. Go pick up the demo now, but pace yourself, this one isn't coming out until 2017.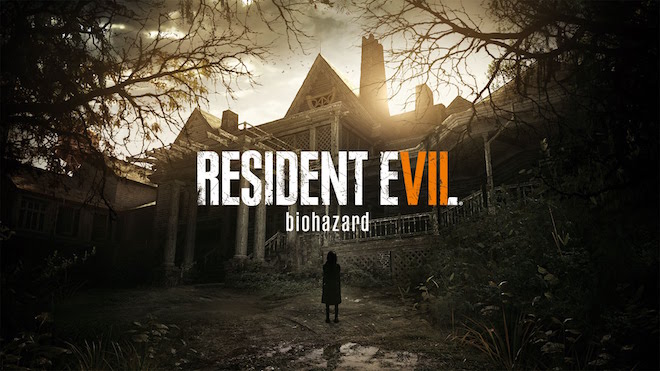 The events of the game center mostly around a derelict mansion in the rural American south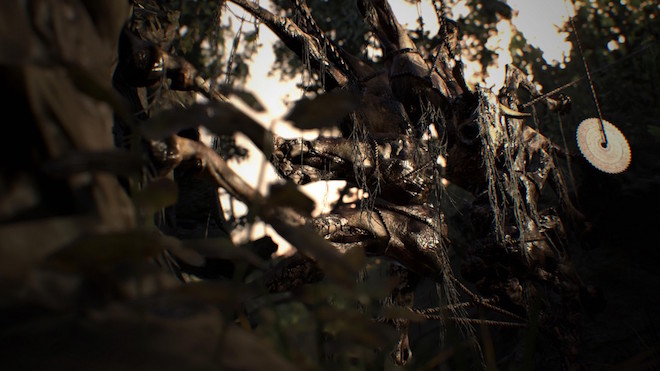 Players can, and should, expect classic horror elements that call the series home
OVERKILL's The Walking Dead
Although announced two years ago, very little is known about Overkill Studio's take on The Walking Dead franchise.
While it has been shown that this iteration of The Walking Dead will include a VR experience, very little has been announced from the game, but it is coming from the studio that developed Payday, with Robert Kirkman himself (the creator of The Walking Dead) saying that gamers should expect "Payday-esque" elements in the title. The project is set to release in 2017, and will run on Starbreeze's Valhalla game engine.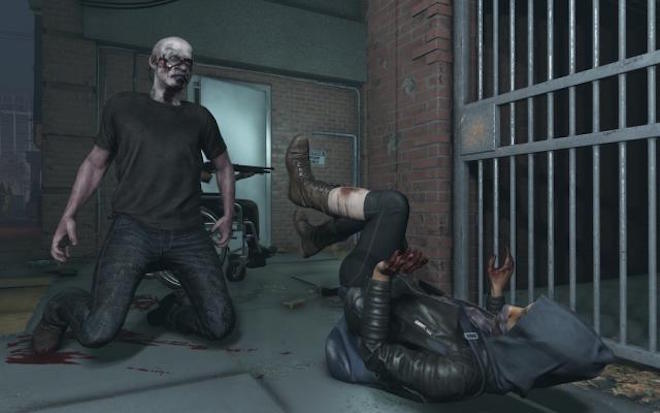 Expect the game to provide plenty of the jumps and scares reminiscent of The Walking Dead show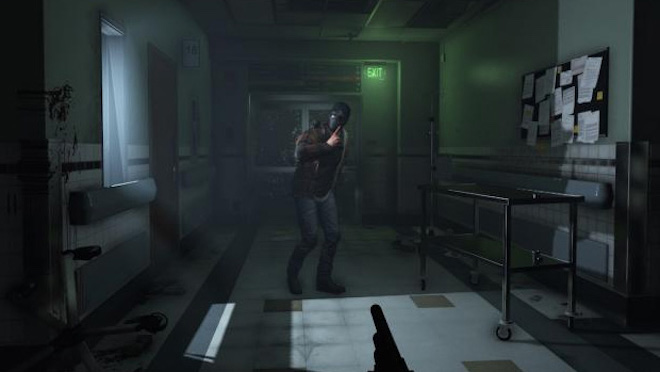 Although the game was set to be published in 2016, it is speculated that the date was pushed back to enhance the VR experience
With so many games, which ones will you end up playing? Will it be a tactical shooter like Arma and Rainbow 6, or is shooting zombies in Dead Island and Dying Light more your forte? No matter what you're in the mood for, there's bound to be a FPS game out there for you, and with 2016 only halfway over, expect plenty more on the horizon to keep your trigger finger satisfied for months to come.
Liked this? Then check out these:
10 Best First Person Shooter Games To Play in 2015
27 Best Online Shooting Games to Play in 2016 and Beyond
Image Gallery