5 New Warhammer 40k Games to Watch Out For: Page 5 of 5
Posted: 03 Jun 2015 1:47 am
Updated: 29 Sep 2015 4:12 am
Upcoming Warhammer Games
5. Warhammer 40,000 Battlefleet Gothic Armada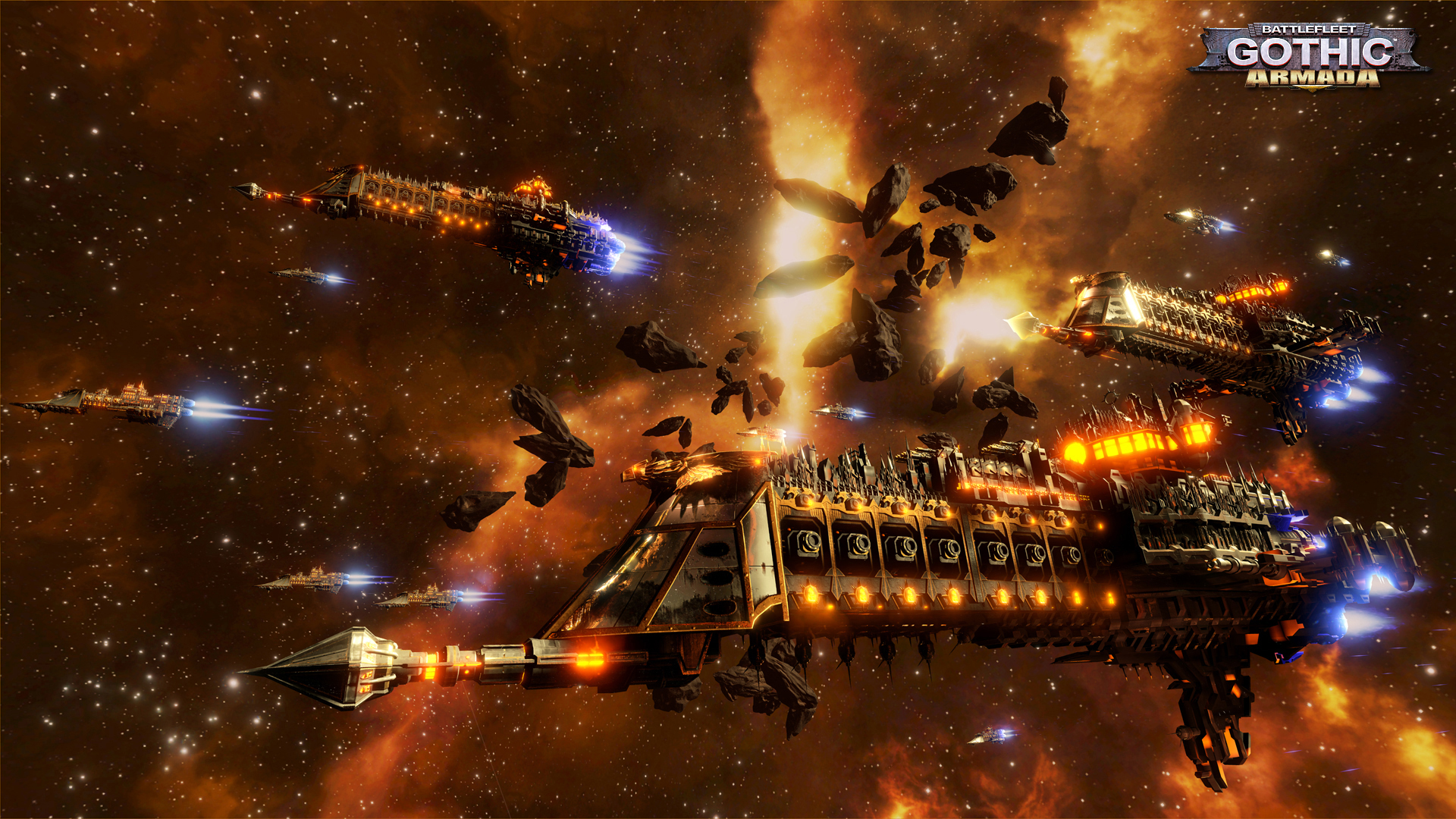 Blasting Through the Stars
Veering away from the planet side based gameplay; Battle fleet Gothic Armada turns its attention to the stars (Gothic Armada).
Although rarely mentioned or considered, every planet conquered by the warring factions in the game are only obtainable as a result of interstellar travel. The ground units commonly used throughout the various Warhammer 40,000 games must have disembarked from some vessel right?
Battle Fleet Gothic Armada takes into account this overlooked aspect of the Warhammer 40,000 universe. The hulking spacecraft armed to the teeth with various rockets, lasers and machine guns must have also had a serious battle before reaching their intended destination. Battlecruisers, cruisers and battleships will all likely be viable options for incinerating any foe bold enough to oppose your armada.  Unfortunately the game will likely be turn based rather than first person.
Players will be forced to strategically attack with the ships under their command rather than rambunctiously going guns a blazing into a battle hoping to hit the nearest target.  Ships under your command can make severe changes to the functionality of their ships in order to increase desired affects. For example, players seeking to increase maneuverability can order crews to increase power to the engines at the cost of decreased damage or shield output. Every action will likely have an opposite reaction thus causing an advanced cascade of reactions to occur resulting in a highly rewarding battle experience.
Currently, Battle fleet Gothic Armada does not have a release date but will likely announce one later this year.
Weather turn based strategy, MOBA or intergalactic duels are your forte, the Warhammer series certainly has an upcoming game that every fan can appreciate. Each game mentioned tailors to a very specific type of gamer in order to provide all players with a suitable gameplay style. If any of the mentioned Warhammer games peak your interests, feel free to leave a comment below. Surely there has to be other gamers as enthusiastic and excited about the upcoming Warhammer games as I am. 
If you trully are a warhammer fan, feel free to enjoy these other warhammer articles. They will only fuel the gaming fire burning within. 10 things we love about Warhammer and 10 things we love about the warhammer univerese. 
Image Gallery