5 New Warhammer 40k Games to Watch Out For: Page 2 of 5
Posted: 03 Jun 2015 1:47 am
Updated: 29 Sep 2015 4:12 am
Upcoming Warhammer Games
2. Total War: Warhammer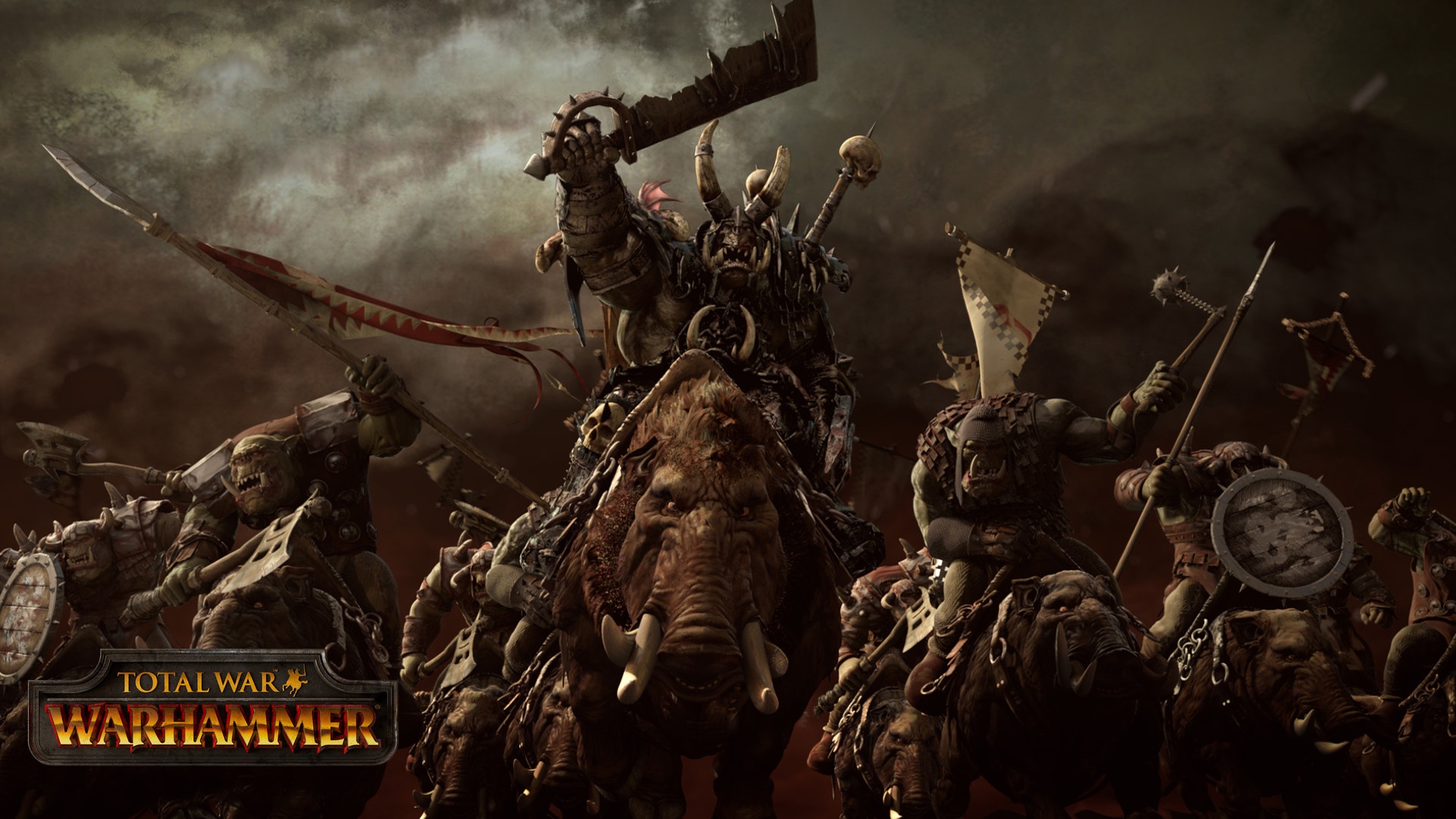 I got my pig, LETS DO THIS!
Shifting from the Warhammer 40k universe and stepping into the Warhammer (notice the exclusion of the number 40,000) universe we have the announcement of the newest entry to the total war series. If you recall, the total war series began in 2000 with the shogun series and has successfully continued ever since. Unlike its futuristic brethren Warhammer 40k, Warhammer total war is the first total war series to take place in a fantasy based world.
Magical beings, mystical dwellings and of course our favorite green skinned maniacs were all pictured in the release trailer (Warhammer Total War).  The trailer also displayed goblins riding their trusty giant spiders, demons, vampires and dwarves. 
Similarly to the other instalments in the total war series, Total War Warhammer will pit vast armies against one another with units varying from sword wielding soldiers to griffin riding emperors.  Clashing such colossus armies in death matches where winner takes all is always exhilarating and will finally be portrayed in a fantasy setting. 
Although un-confirmed, controls will likely mimic those seen in the other total war series along with objectives varying from constructing building and establishing a strong economy/allies. Total war Warhammer has yet to set a release date but keep your fingers crossed that ensuing carnage will take place later this year. 
Image Gallery