15 Great Platformer Games for PC: Page 8 of 15
Posted: 17 Jun 2016 7:57 am
Updated: 17 Jun 2016 11:55 am
8. Terraria
Build a shelter to live in and protect yourself from the evils that come at night. Explore the world around you to uncover new resources. Fight enemies to loot gold and goodies.
In Terraria, the world is your oyster. Build, destroy, explore, and fight your way through the world. Travel deep into the earth and battle terrifying creatures that lurk in the dark.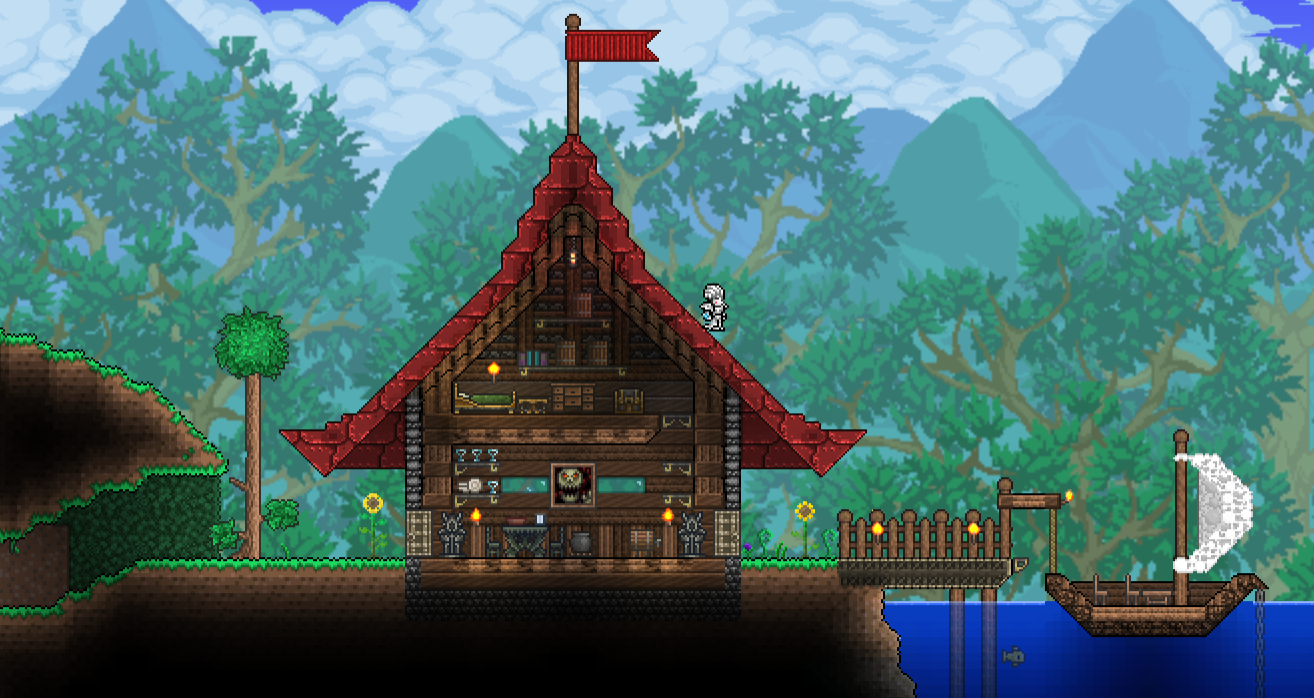 A pretty sweet abode.
Terraria is a sandbox 2D platform that is a ton of fun. Similar to other building type games like Minecraft or Craft the World, Terraria is one of those that is worth having.
There's never a lack of anything to do in Terraria. It supports multiplayer, so your friends can play too.
Build massive fortresses or small dwellings. Create machinery to protect your home.
Dig deep within the earth or explore other biomes to gather materials. Use them to create new weapons, armor, furniture, or even magic spells!
Finally, with your arsenal in place and your fortress fortified you're ready to battle the guys. At night, you'll encounter dangerous foes and deep within the earth, creatures that nightmares are made of.
So what are you waiting for? If you haven't played Terraria, pick it up today!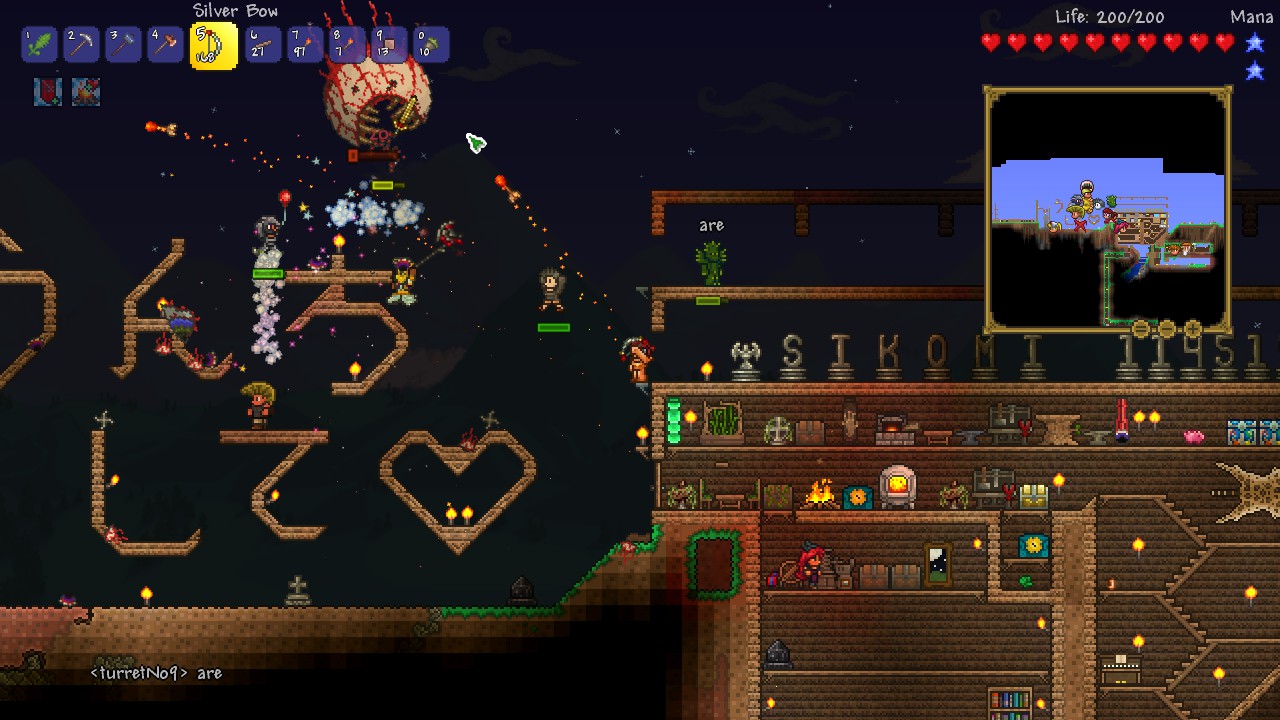 A giant flying eyeball with teeth!
Image Gallery