10 Hottest Guys in League of Legends eSports : Page 6 of 10
Updated: 13 May 2016 12:28 am
Are your eyes ready?
5. Santorin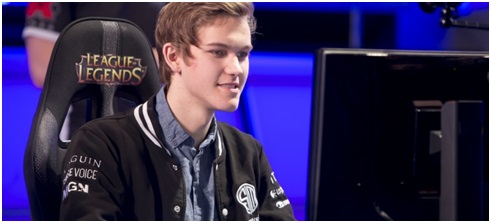 An older image of Santorin while he was on TSM.
Lucas "Santorin" Tao Kilmer Larsen is the Jungler for NRG eSports. Like Amazing, Santorin rose to prominence after becoming a European import for North America. His professional skyrocketed with Team Coast as most of his experience beforehand was on Challenger teams.
Santorin joined Team Solomid in late 2014 and found success moving forward to 2015. He had to fill in quickly after Amazing's departure, but met (and exceeded) players' expectations.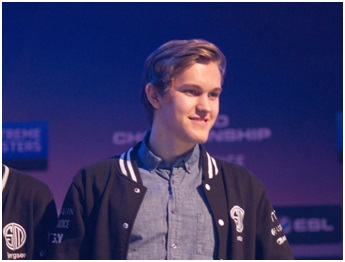 Same face or not, I'd say he looks a lot nicer in that TSM jacket.
After a breakout split with Team Solomid, he decided to focus on studying and streaming. Santorin couldn't keep himself away and ended up back on Challenger teams, and eventually made his way back into the North American LCS to battle his old team.
Santorin's not only good at League, but he seems to be great at taking candid photos. Most, if not all, of Santorin's photos have him smiling or enjoying the game in some form. As one of League's younger pro players, Santorin certainly fits in the younger, boy-ish charm look.
Image Gallery