10 Best Real Time Strategy Games for 2015
Updated: 13 Mar 2017 10:48 pm
Real-time strategy games on land and in space
'Tis the season for RTS
Up until recently it seemed like real time strategy games began to die down. Gone are the days of the old Command and Conquer titles, while Warcraft is no longer a strategy. To be frank, the genre had almost disappeared... Yet, hope still remains! Thanks to a couple of companies finally getting their formulas right, a few well-needed remakes and even a new experiment, 2015 is probably the best year to get back into army and unit management. If you're not quite sure where to being, that's why I'm here with a list that will get you covered.
10. Etherium
Etherium Gameplay Trailer
Since this is 2015, I thought it best to start off with something new. Etherium is one of the two new titles that really strive to capture the classic concept, though with some added complexity that may put off those looking for traditional.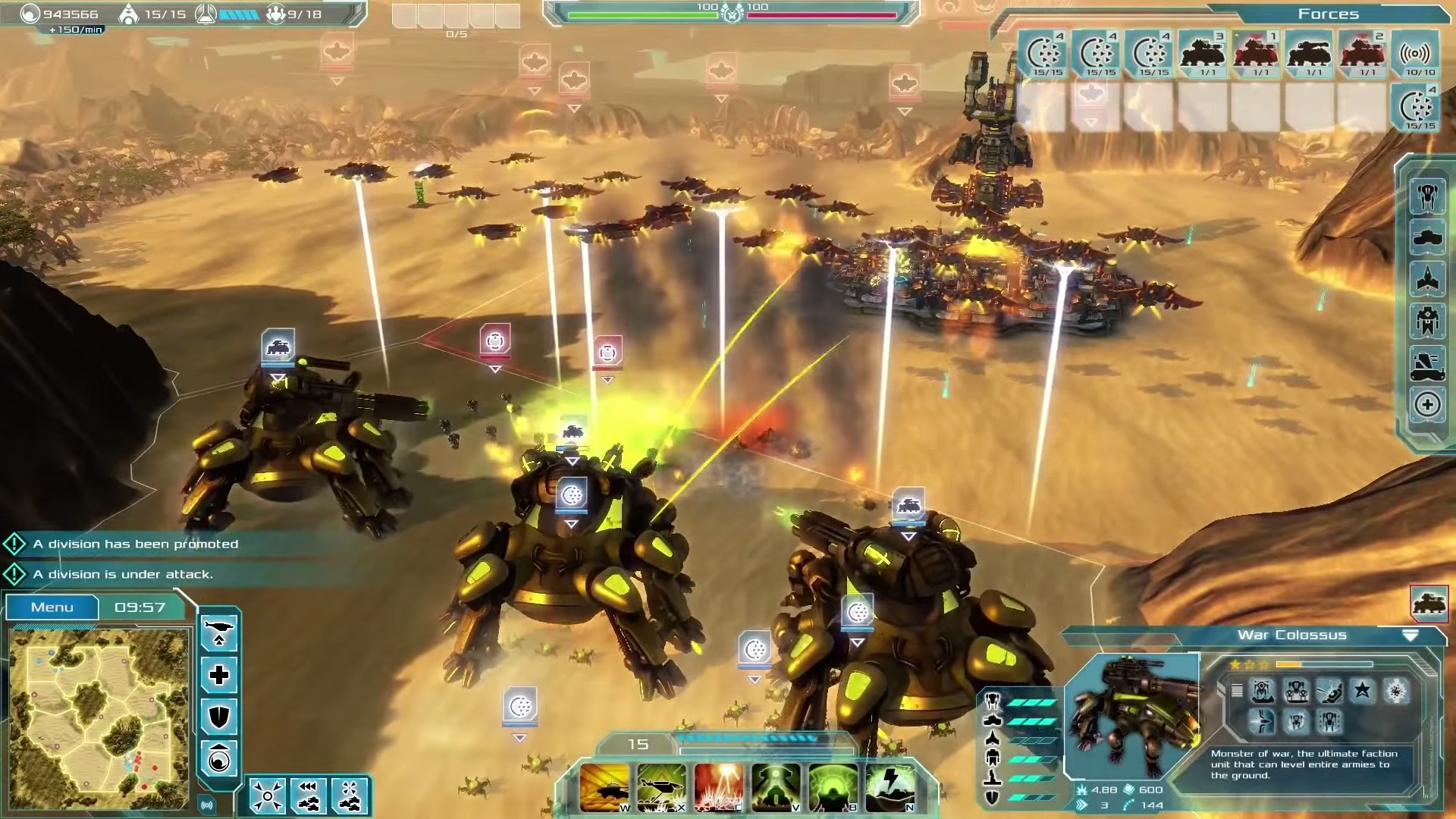 Diggin' the big bots!
It resembles the old Red Alert titles, except in a more futuristic setting. Three factions, rock-paper-scissors units and pure military construction. However, there is one new interesting element in the equation - the weather. Depending on where you do battle, you might face sandstorms, blizzards, hurricanes and other challenges of nature. It also added a turn-based element with a space map, so you could call it a hybrid.
Image Gallery