10 Best Multiplayer Horror Games You Should Play With Your Buddies: Page 8 of 10
Updated: 06 Jul 2015 12:00 pm
The gang's all here
3. Dead Space 3
Return to a fanatic and horrifying franchise as you take on Dead Space 3. This game builds upon the strengths of the franchise and takes us on a new and terrifying adventure with Isaac Clarke. In this game, Isaac's has been sent to a frozen planet called Tau Volantis where new horrors await him.
Dead Space 3 features various and amazingly detailed locations that range from a destroyed spacecraft to a suffocating tundra. As always, players need to fight necomorphs in order to survive. There's a wildly varied roster of enemies that require the players to determine how to best take them down. Now Isaac can sever their limbs to slow them down and make killing them or simply escaping them much easier.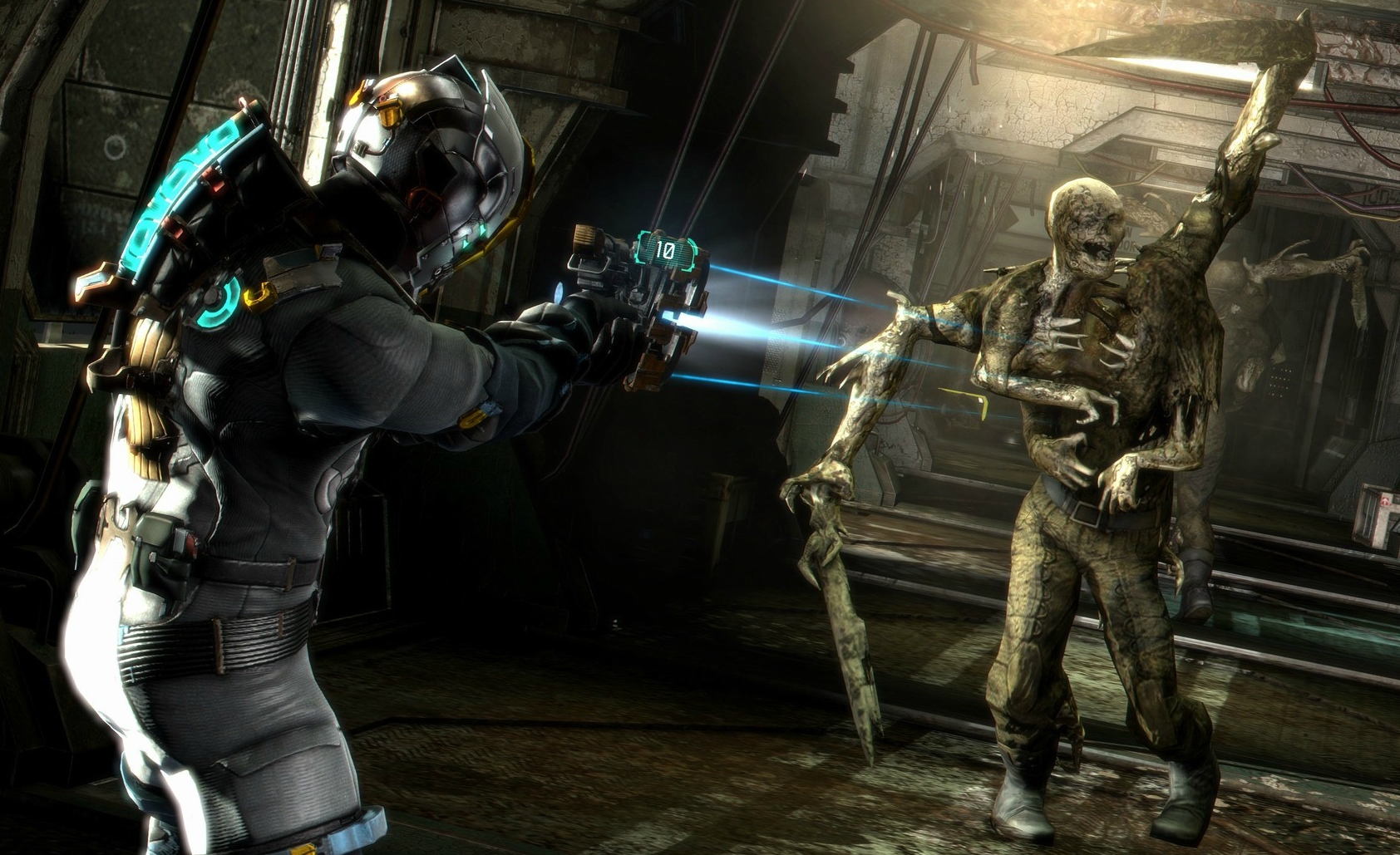 Get the lasers ready
This game introduces a robust weapon crafting system that adds extra depth and strategy. Players need to scavenge for supplies to upgrade their weapons to their liking. Isaac can be equipped with acid grenades or a plasma cutter combined with a flamethrower.
While Dead Space 2 had competitive multiplayer, Dead Space 3 has drop-in co-op that allows two players to experience the game's campaign together. John Carver, a grumpy man with a tragic past, is the additional character in co-op. His backstory will only be explored in co-op, adding a bit of extra narrative to this mode. The game is tweaked a bit for co-op in that there are some missions unique to co-op and the game's puzzles will allow two players to work together.
This sounds like the blossoming of a fantastic friendship in the most wonderful of circumstances.